Everyday Skirt FREE sewing tutorial
|
All articles may include affiliate links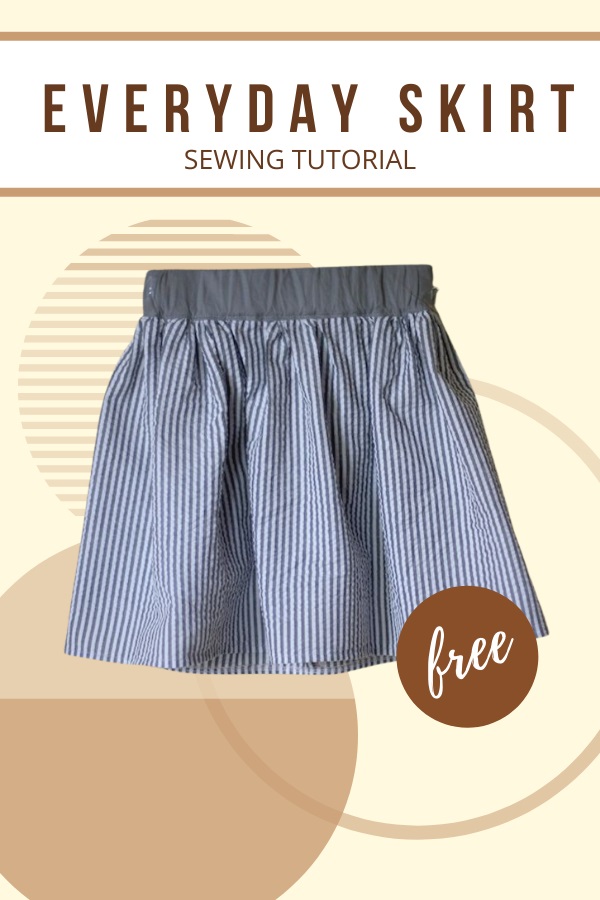 Here's an Everyday Skirt FREE sewing tutorial from the designer Stitched Together.
The designer made this tutorial for this Everyday Skirt for her daughter Inigo.
It's been designed with a contrasting waistband.
Indigo is a size 5T. If your child is bigger or smaller, you may want to adjust the size of the waistband up or down an inch or two.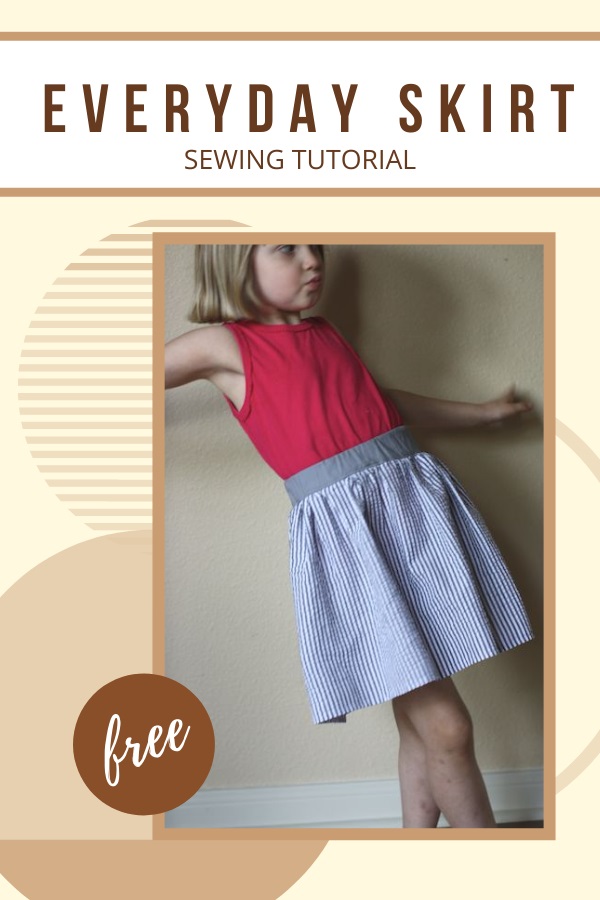 What you will need to make an Everyday Skirt:
1/2 to 3/4 yard of fabric,
1/4 yard for the contrasting waistband (or use the same fabric cut perpendicular to the direction of your main fabric… or on the bias),
1.5″ of elastic,
Coordinating thread,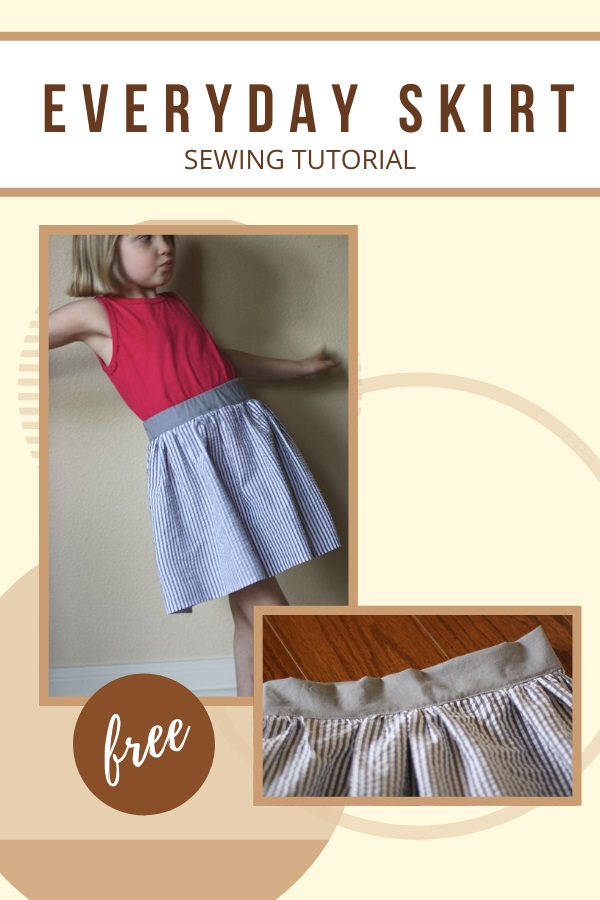 If you would like to download the FREE tutorial you can click on the purple button below.