Collar Puff Sleeve Dress sewing pattern (0-8 years)
|
All articles may include affiliate links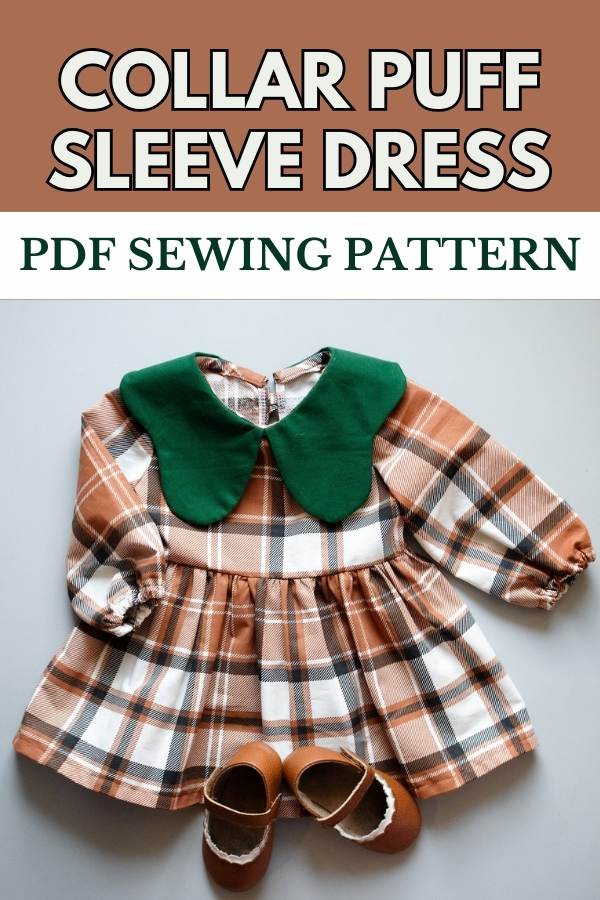 This is the Collar Puff Sleeve Dress pdf sewing pattern from the designer Easily Made Design.
Today, we're going to introduce you to a charming sewing project that will bring joy to both you and your child – the Collar Puff Sleeve Dress.
This all-woven dress is the epitome of sweetness, with its delightful scalloped or Peter Pan collar (optional but oh-so-cute!). The Collar Puff Sleeve Dress offers a plethora of customizable features to ensure it's the perfect fit for your child. Let's dive into what makes this sewing pattern truly special.
One of the standout features of this sewing pattern is its versatility. You can choose between short and long puff sleeves with elasticized openings, allowing you to adapt the dress to different seasons or occasions. Whether you're planning a summer picnic or a winter party, your little one will be dressed to impress.
The hem of this dress is designed to fall at knee level, striking the perfect balance between comfort and style. It's a length that allows for easy movement while maintaining an elegant appearance. Your child can twirl, play, and explore with ease, all while looking absolutely charming.
Managing buttons and zippers can be a real hassle when dressing a fidgety child. That's why we love the keyhole button closure on the back of this dress. It's not only practical but also adds a touch of sophistication to the outfit. Your child can slip in and out of the dress with minimal fuss, leaving more time for fun and less time spent on wardrobe struggles.
The Collar Puff Sleeve Dress comes in a variety of sizes, ranging from 0 to 8 years, ensuring that it can grow with your child. Plus, it's available in multiple formats, including A4/Letter, A0, and Projector.
Worried about navigating through the sewing process? Fret not! With your purchase, you'll receive a comprehensive step-by-step photo tutorial that breaks down every aspect of constructing the garment. Even if you're a beginner, you'll find this tutorial incredibly helpful in bringing your sewing vision to life.
In a world filled with mass-produced garments, sewing your child's clothing offers a unique opportunity to infuse love, creativity, and a personal touch into their wardrobe. The Collar Puff Sleeve Dress pattern empowers you to do just that.
Whether you're an experienced seamstress or a novice with a passion for sewing, this pattern has something to offer. The customization options, easy closure, and comprehensive tutorial make it an ideal choice for creating beautiful dresses for your child.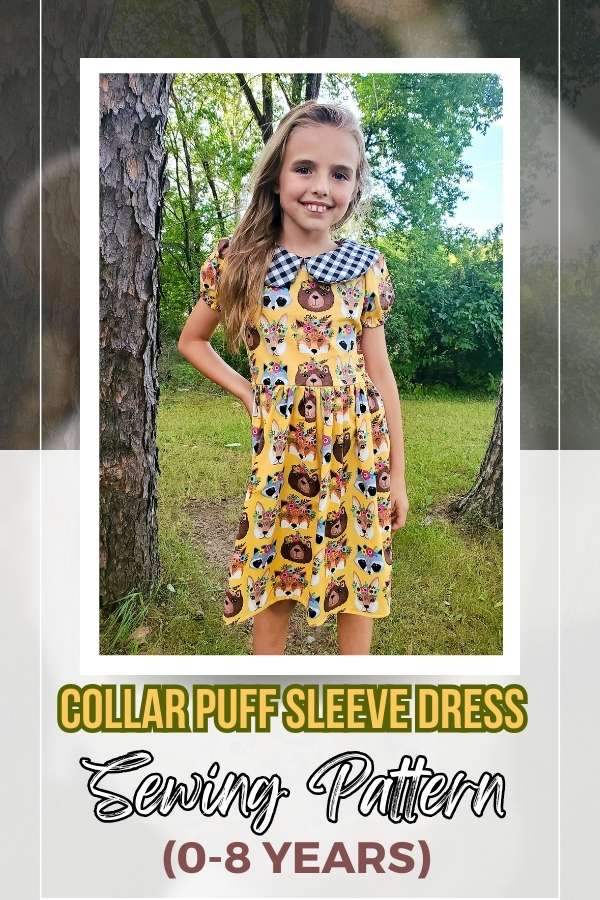 So, grab your sewing machine, choose your favorite fabric, and embark on a sewing adventure that will not only result in a beautiful dress but also precious memories with your child. With the Collar Puff Sleeve Dress pattern, you're not just sewing clothing; you're creating moments of joy and love that will be cherished for years to come.
Don't miss out on the opportunity to craft something special for your little one. Head over to the Collar Puff Sleeve Dress pattern, and let the sewing magic begin!
After completing your purchase you will receive four pdf's as follows:
Step-by-step photo tutorial that explains in detail how to construct the garment,
Pattern in print at home format that can be printed on A4/Letter paper,
Pattern in A0 format that can be printed on A0 paper,
Pattern in Projector format that is optimized to use on home projectors.
If you would like to download the pdf pattern you can click on the blue button below.