Leggings for Babies and Girls (1mth-10yrs)
|
All articles may include affiliate links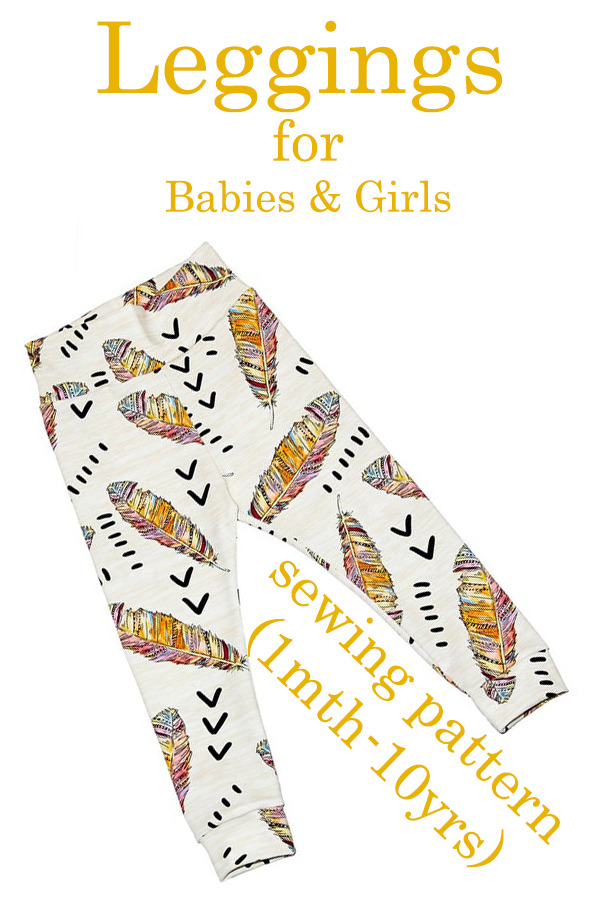 Do you enjoy wearing leggings? I'm sure that most, if not all of us, do. They are very comfortable, easy, and light and give us a pleasant feeling. So why not make a pair for your little girl or for your baby? If we enjoy wearing them, they also will! Give them the freedom and coziness that they deserve. The fact that they are made by you makes them even more special!
These leggings are designed for babies and for girls up to 10 years! You will find yourself repeatedly making them. You won't get bored, not even once!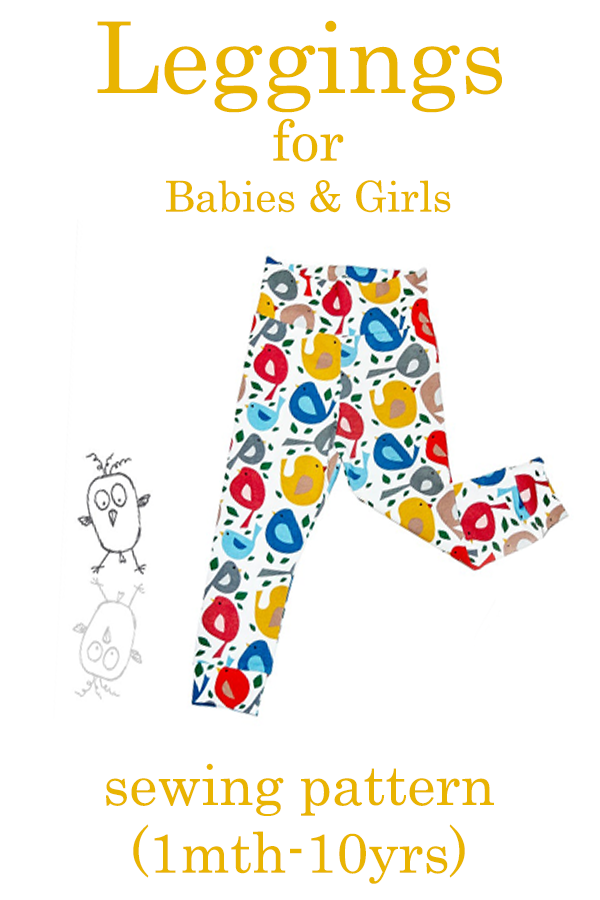 The Leggings pattern features cuff ankles. You can choose a lovely fabric and make lots of them! It looks great matched with a tunic, or you can match it with a t-shirt for a more casual look and for playtime. The Leggings are a must-have in every little girl's closet.
"Fab and easy to follow the pattern for a beginner! First attempt pretty good! Proud of myself! Thank you!"
That's a great comment from Louise. So even if you are a beginner, you can make this pattern and be proud of yourself and your work!
The Leggings pattern includes sizes from 1 month to 10 years.
The designer, Made By Me Patterns, recommends the following fabrics:-
Lycra,
Jersey (needs to have good stretch).
About the technical stuff, you will need the following:-
Adobe Reader (or any other PDF viewer) to view your PDF pattern,
Letter or A4 printer paper,
Printer for printing the patterns (no paper copies will be mailed).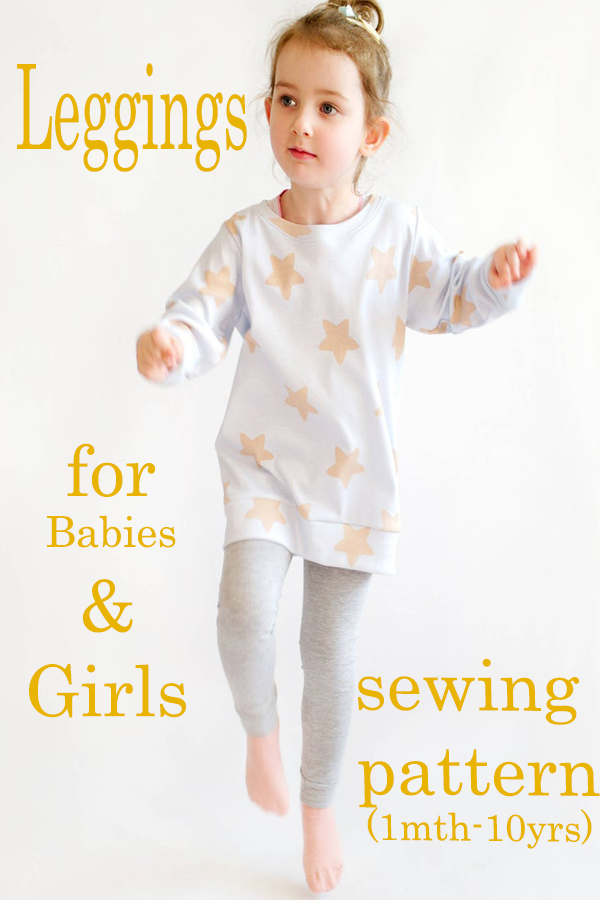 "Love these so comfy to wear too. Made for my 3year old granddaughter. Brilliant instructions, very easy to follow."
The leggings do feel like a second skin. That's why they are very comfy and you want to wear them over and over again. You can dress your girl wearing leggings as pants, or under skirts and dresses. They are a great layering piece because they have a very nice fit. When the weather gets cold they can even be worn under another pair of pants.
You'll get real color step-by-step instructions and you can print the pattern with layers. Stitching lines are diagrammed right on to the photos so you never need to guess where to sew, and you do not need a serger for this pattern.
You can get your pattern with a click on the link below, and start making a pair of leggings today!
---
---