Board Shorts – FREE Pattern
|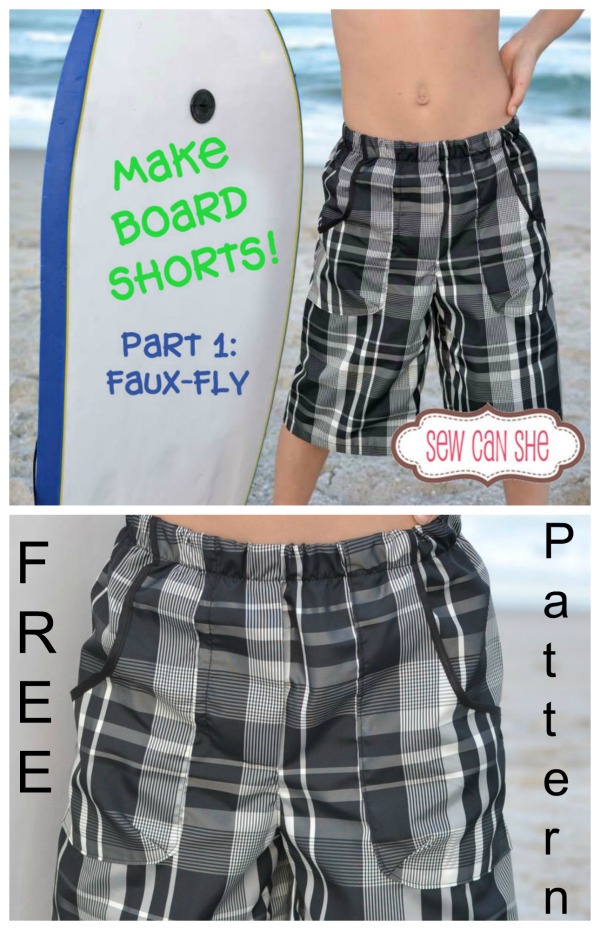 Don't these Board Shorts look fantastic? And the designer has provided the digital pattern FREE of charge, which is always fantastic news. There aren't many good sewing patterns out there for boys, so grab this one and give it a try.
It's a quick and easy project to make these Board Shorts once you have decided which fabric to use. If you are lucky you'll find the right fabric in your stash.
The designer has split her tutorial into two posts. You can download the pattern and access the designer's website by clicking on the link below. One post will show you how to make the faux-fly and how to sew the shorts together while the other post gives you instructions on how to add patch pockets.
The only pattern you'll need is the Simple Pants Pattern that you get free by signing up for the designer's newsletter.