Babydoll Dress Tiered Skirt Hack FREE sewing tutorial
|
All articles may include affiliate links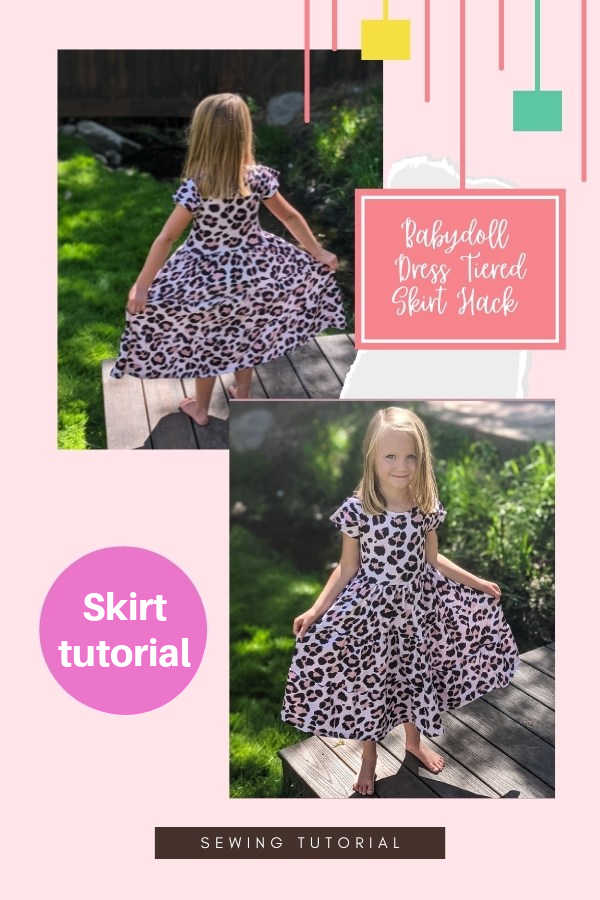 This is a great step by step sewing tutorial for the Babydoll Dress Tiered Skirt Hack from the designer Heather Handmade.
This is your chance to use this tutorial to learn how to make a pretty gathered and tiered skirt to add to any dress. In this example, the designer uses one of her existing dress patterns, but this tutorial can be used to add a pretty tiered skirt to any dress pattern with a waist seam.
Need a dress pattern to use with this skirt hack? You can find all of the girls dress patterns here, or you can find free dress patterns here.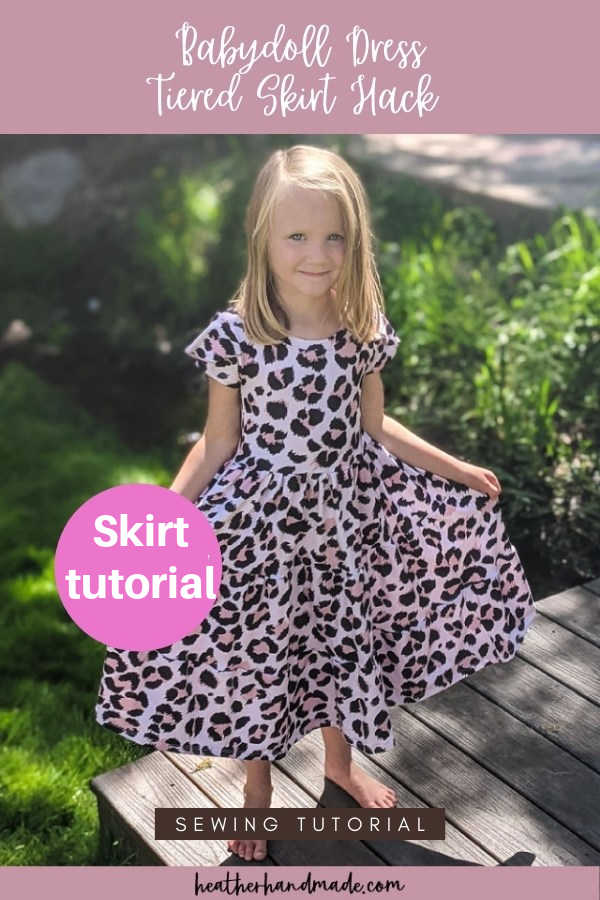 This easy pattern hack involves a little extra fabric and some basic math, but it's really simple. It spins nicely and makes any dress a little more dressy. It's ideal for any girl who loves a twirly skirt.
In the process of perfecting the pattern, the designer made lots and lots of shirts and dresses for both of her daughters. However, this dress ended up as one of her daughter's absolute favorite dresses!!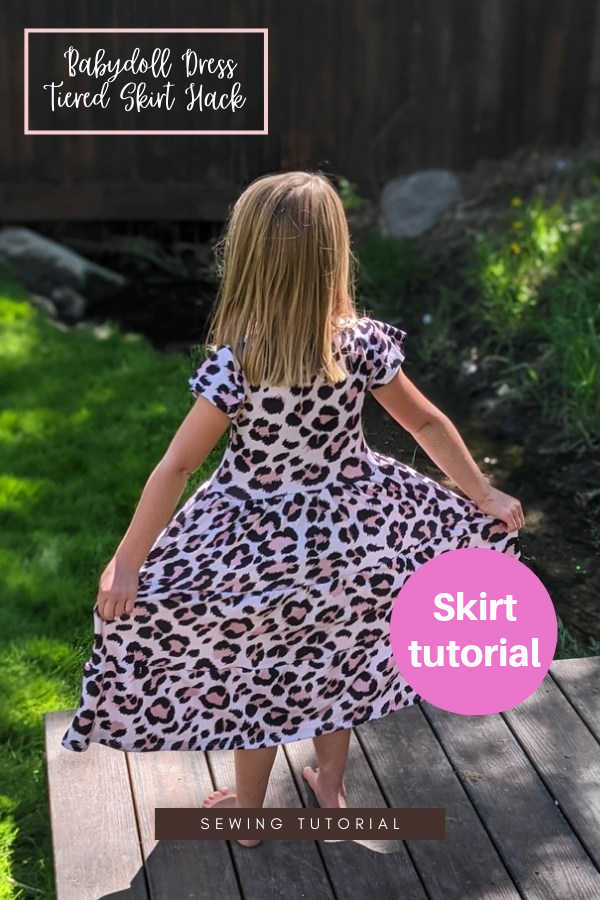 This skirt hack idea could also be an easy way to lengthen a dress skirt after a growth spurt. Or simple add an elastic waist and you can use this idea to draft a gathered tiered skirt in any size, with tiers to suit.
If you would like to check out the skirt hack tutorial you can click on the purple button below.