Baby Islas Infinity tunic peplum and dress (0 to 24mths)
|
All articles may include affiliate links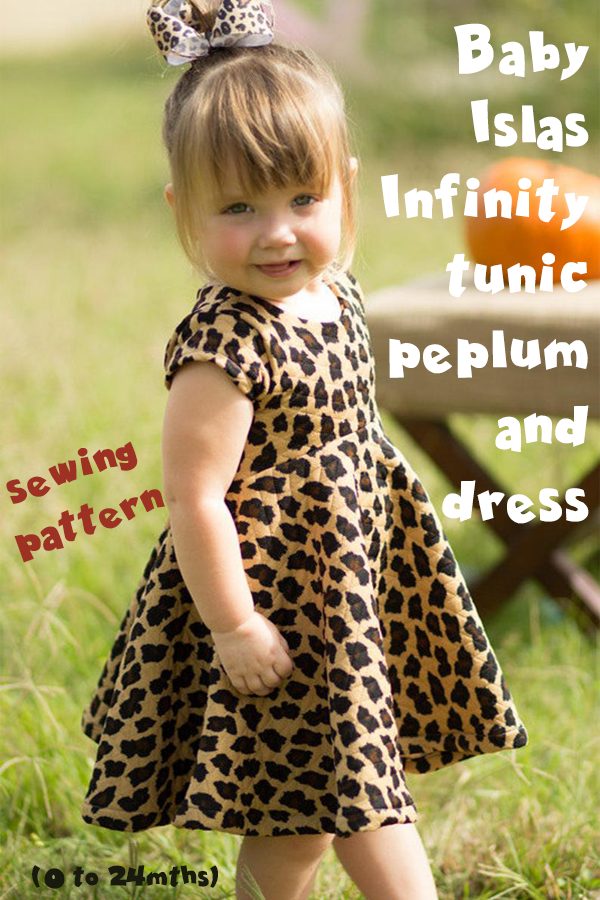 This infinity top is the perfect go-to knit pattern to achieve many looks, all in one easy to read pattern. The Baby Islas Infinity Tunic Peplum and Dress features lots of options to make the dress suitable for every occasion and any season!
One of the features is the option of doing an adorable heart shape cutout in the back, making this dress so adorable. If you don't want the heart cutout, you can always choose to do the simple back option.
Choose from 3 bodice lengths:-
Curved (for a slight high low effect),
Straight,
Drop waist.
You can choose from:-
a gathered skirt
or circle skirt in tunic and dress lengths.
The skirt can be made with:-
Choose from 6 sleeve options:-
Tank,
Flutter,
Short,
Elbow,
3/4,
Long sleeves.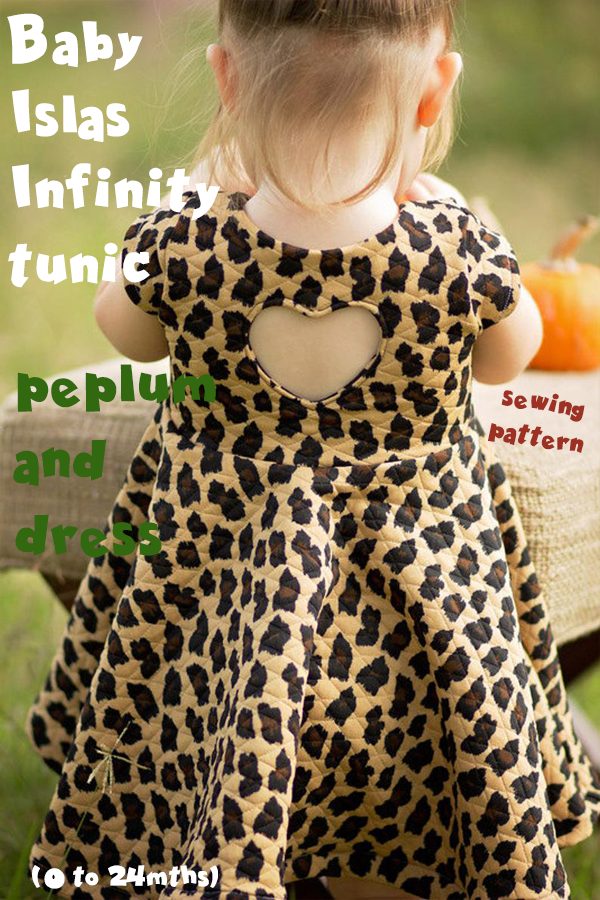 You can also choose to add ruffle sleeves in either a gathered ruffle or a circle flounce. The option to add ruffles down the center of the bodice adds a cute feminine touch. The sleeves and bodice ruffles can be made in knit or woven as well.
And, to top it off, you can add side seam pockets to the dress length skirts so the littles ones can store all the little treasures they collect.
This bodice is fully lined so there are no binding to fiddle with.
Available Sizes:-
Difficulty Level:-
This pattern is rated advanced beginner for the heart back but is a beginner pattern if you do the simple back.
The sewing pattern features:-
This pattern features a layered printing option.
Instead of having to print all the sizes out, you can choose to only print the size(s) you need.
New to knit? Don't worry!! The pattern also has some helpful tips and tricks to make sewing with knits a breeze such as:-
You learn about what type of knit to buy,
The preferred needles for sewing knits,
And which stitch to use on your sewing machine.
The best part about knits is that they don't fray, so it is not necessary to hem them, although that is an option explained in the patterns.
You'll find that sewing knits is much faster than sewing wovens!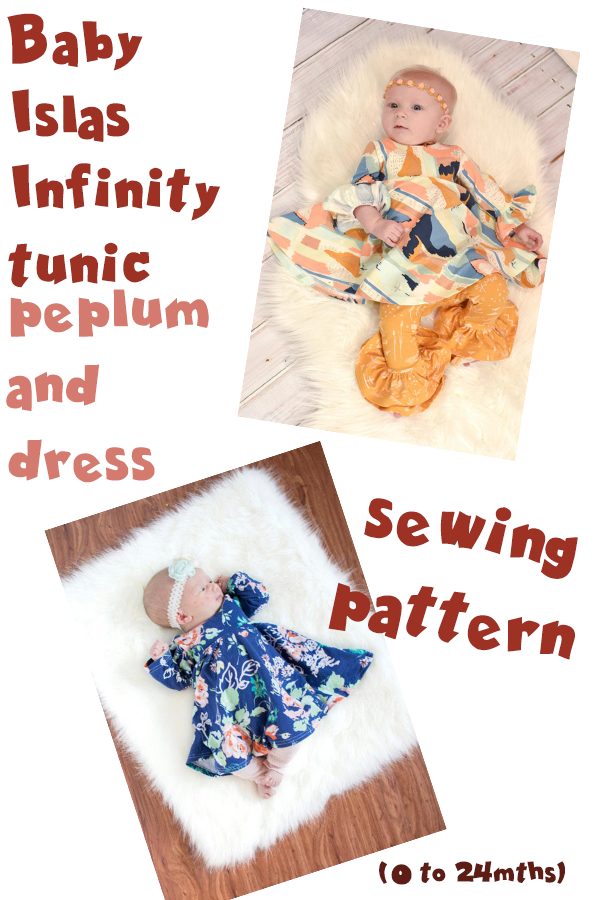 "I've made 5 now!! Great fit and so adorable. The pattern was well written and fit according to charts."
Are you ready to make 5 tunics as well, or maybe even more? All you need to do so you can start creating is to click on the link below to get your pattern! Hurry up and make your little one the best-dressed baby ever.
---
---