Ahoy quilt pattern for the nautical nursery
|
All articles may include affiliate links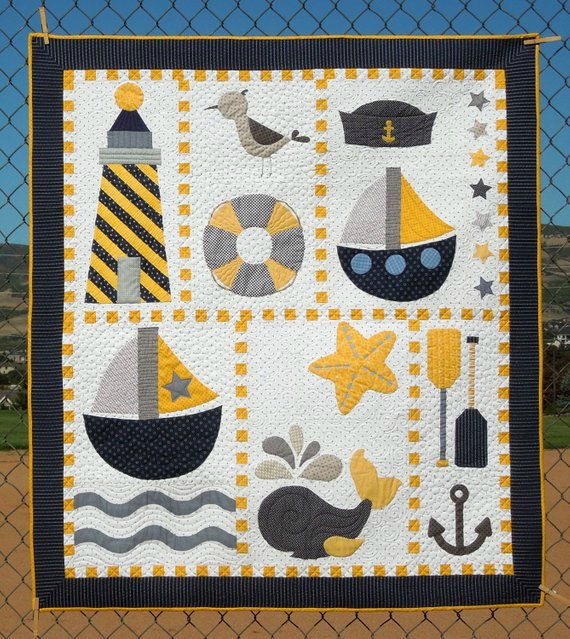 How beautiful would this nautical quilt look in a nursery or young boys bedroom? You can download the pattern and tutorial for the Ahoy Quilt Pattern below. We love how the blocks are bordered with the little squares to separate them into panels, but the whole design just makes our heart melt.
This Nautical Quilt is absolutely full of fun and cute nautical items like
a lighthouse,
sailor's cap,
sailing ships,
a seagull,
a life ring,
a whale spouting water,
a starfish,
some oars,
waves,
and an anchor.
You can mix and match all of these motifs to make the design shown, or mix and match just some of them to come up with your own design.
This example quilt was made in yellow, grey and black colors on a white background but you could just as easily use more traditional blues or even do a more traditional nautical red, white and blue version.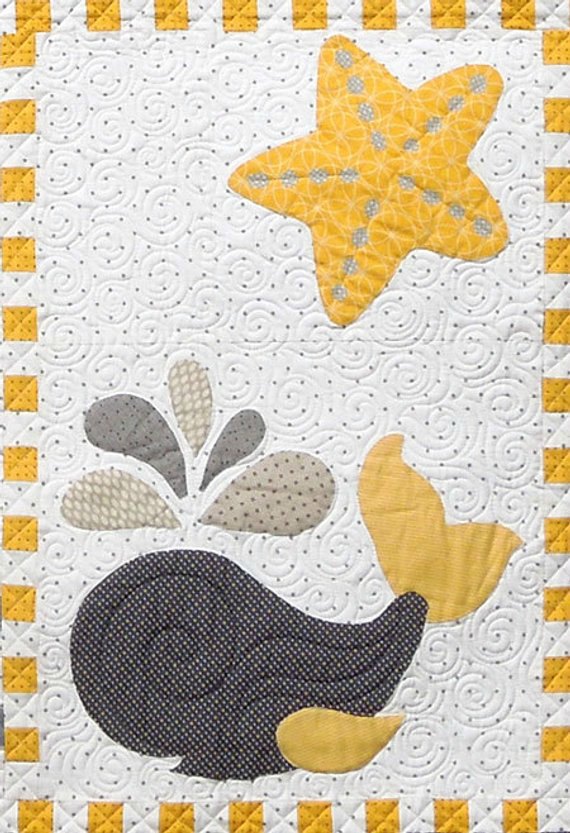 This quilt is an applique pattern, however, please note though that instruction on how to do applique is not included. So any sewer attempting this quilt project should have a basic knowledge of applique techniques or check that out separately. Craftsy has some excellent video classes on applique and quilting that you might check out.
If you go check out the pattern, do check out the other patterns from this designer because they really are exceptional