Baby Crib Bumper Pads sewing pattern
|
All articles may include affiliate links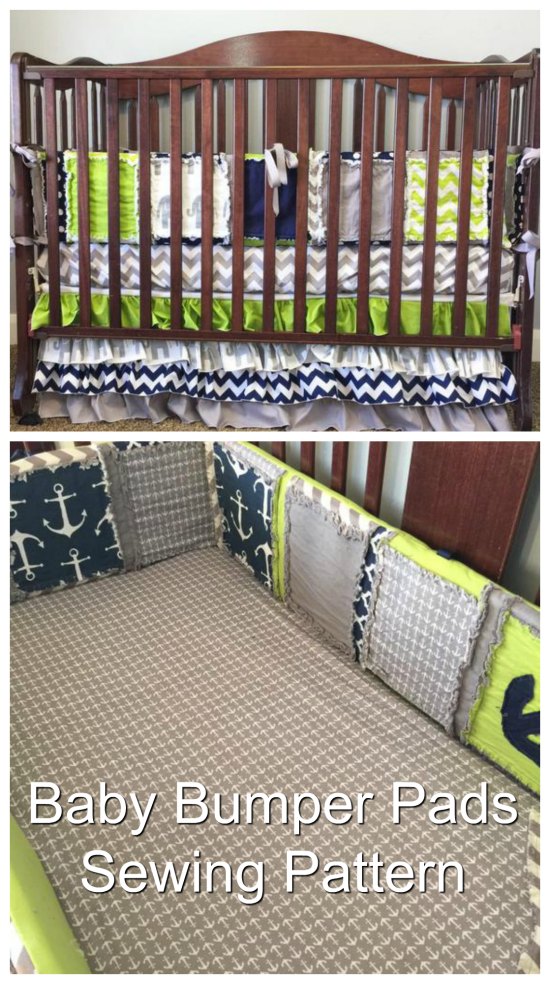 Baby cribs can be made much softer if you make these rag-quilt style "Bumper pads" from this fun sewing pattern. If your baby is a wriggler, having the bumper also prevents arms and legs getting caught in the bars or sticking out through at night, and getting cold.
You will be able to custom make your own boy or girl baby bedding bumpers by using some of your favorite pieces of left over fabrics to add that special touch to baby's nursery room. Using rag quilt techniques, you can create these soft quilted crib bumpers using cotton, flannel, minky or fleece.
The bumpers are approximately 52″ by 11″ for the long ones and 27″ by 11″ for the shorter ones. Of course you can edit the design as needed to make them the right size for your crib or cot.
The designer advises that a cutting mat and rotary cutter are almost essential to make this project easy and fast to complete. Also, the appliques and their instructions are not included, however, if you want to add them the designer is happy to tell you how to add them.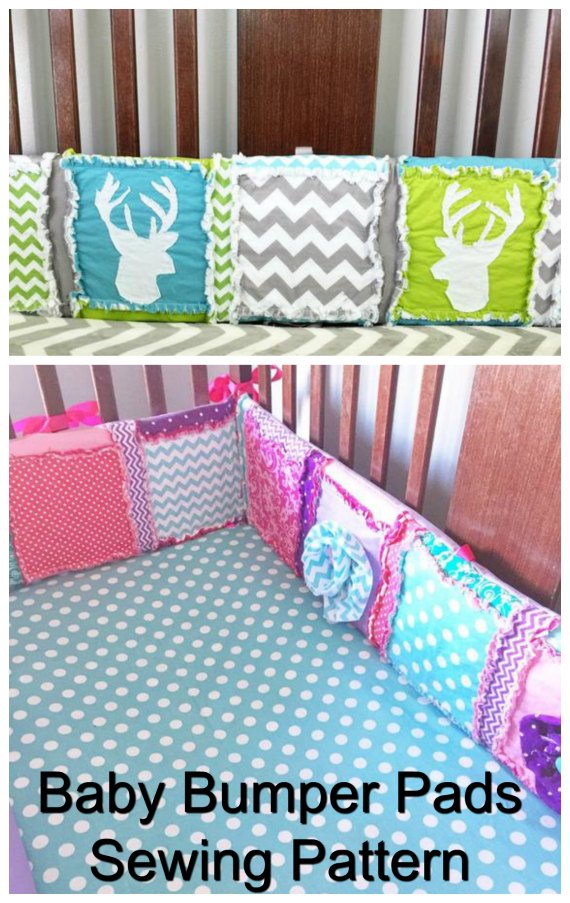 Materials needed to make a rag quilt or raggy crib bumpers