Scrappy Fabric Bed Caddy FREE sewing tutorial
|
All articles may include affiliate links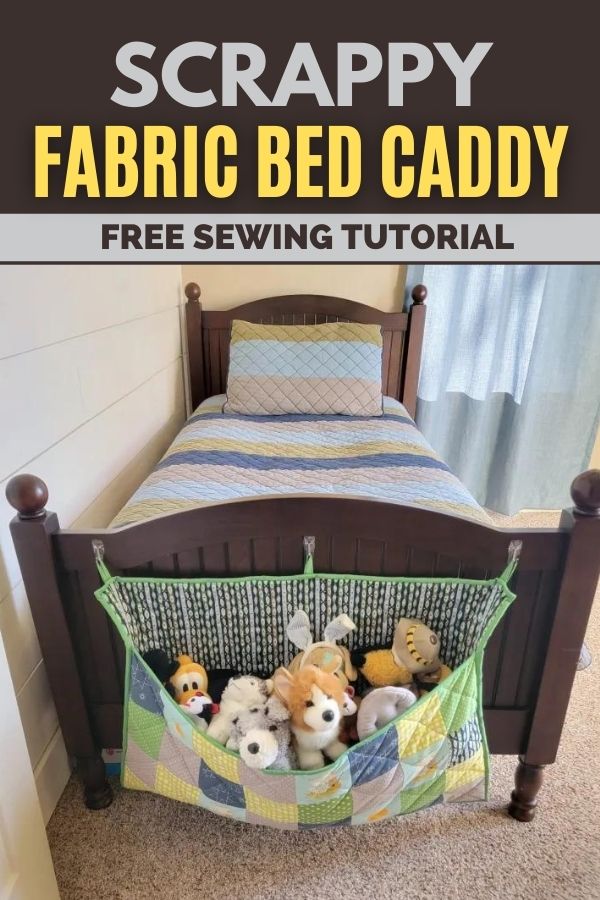 This is the Scrappy Fabric Bed Caddy FREE sewing tutorial from the designer Stephanie from Sissy Belle Sews, through the therm.o.web website.
Here's a fabulous storage and organizing project! It's a little pouch that hangs at the end of your little one's bed to keep all sorts of things organized. You can see in the designer's example she uses it to store her little boy's special little friends.
As you know some children can end up with a whole lot of toys and keeping their bedroom even partly organized can be a bit of a mission. However, with this Bed Caddy, you can at least keep some of those toys organized when your little one has finished playing with them for a while.
This quick and easy pouch is hung up with command hooks. This pouch could also be a great way to store blankets, pillows, and even books if your hooks are strong enough!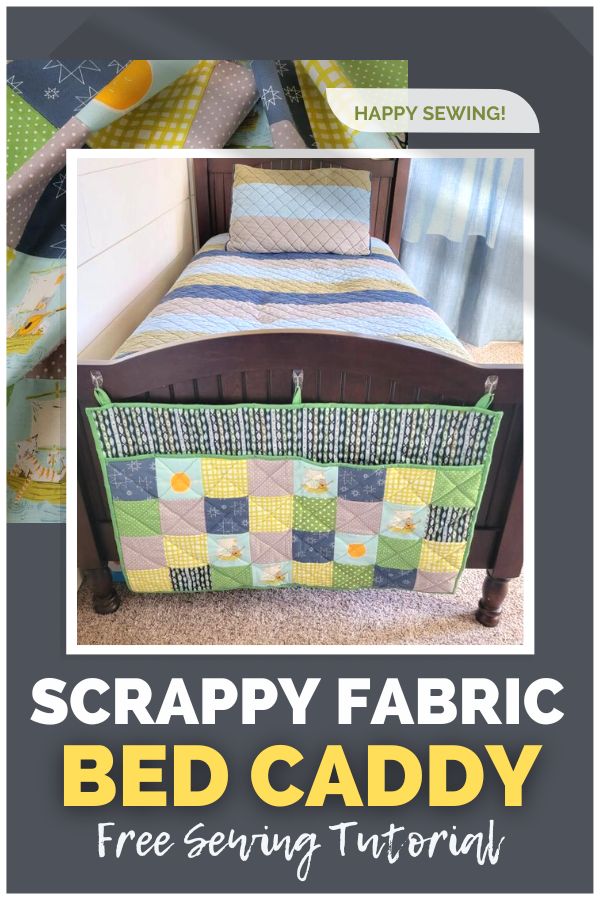 What's needed to make a Scrappy Fabric Bed Caddy:
Thirty-two 4½″ squares of fabric.
¼ yard of binding fabric,
1½ yards of fabric to be used for the lining and the backing,
Spray n Bond Basting Spray to make the quilting go much easier,
StitchnSew Sew-in Fleece,
If you would like to download the FREE tutorial you can click on the purple button below.
Get this great FREE tutorial here!