DIY Fabric Covered Mouse Pad FREE sewing pattern
|
All articles may include affiliate links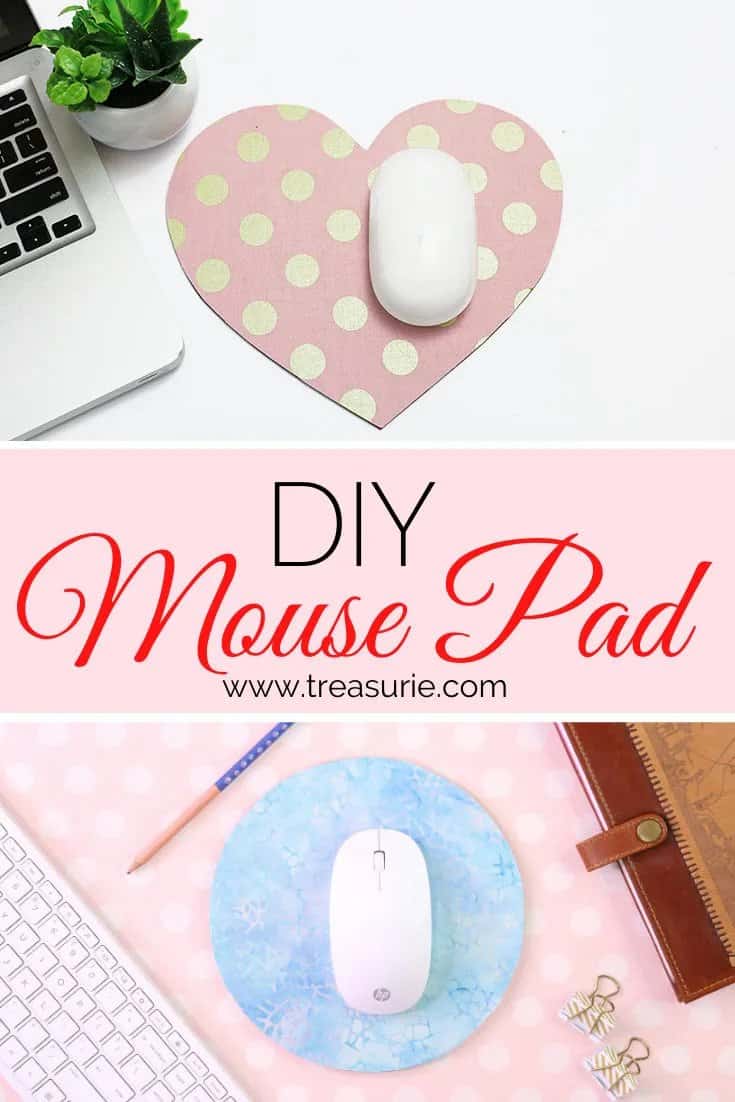 This is the DIY Fabric Covered Mouse Pad FREE sewing pattern from the designer Treasurie.
The designer here gives you a great tutorial showing you how to brighten up a dull office desk or for the perfect present for your work friends – why not make a fabric-covered mouse pad?
The designer used to use a really ugly plastic mousepad that made marks on her wrist, so when she had a little spare time on her hands she decided it was time to make herself a pretty fabric-covered mouse pad.
With this project, the designer started with a really cheap rubber mousepad that she purchased from a discount store. This one is 9 ¾" (25 cm) by 8 ¼" (21 cm) which is a fairly common size. It turned out that it was slightly smaller than the packet indicated but that didn't matter. Most mousepads are made from a fabric-covered, rubber-type fabric similar to wetsuit material. However, if you can't get a cheap mouse pad, you can substitute thin cork mats which can be purchased at hardware stores.
If you want to do some recycling you could also just take an old mousepad and give it a much-needed facelift. If the old fabric is lifting, just peel it off revealing a fresh face underneath just waiting to be improved.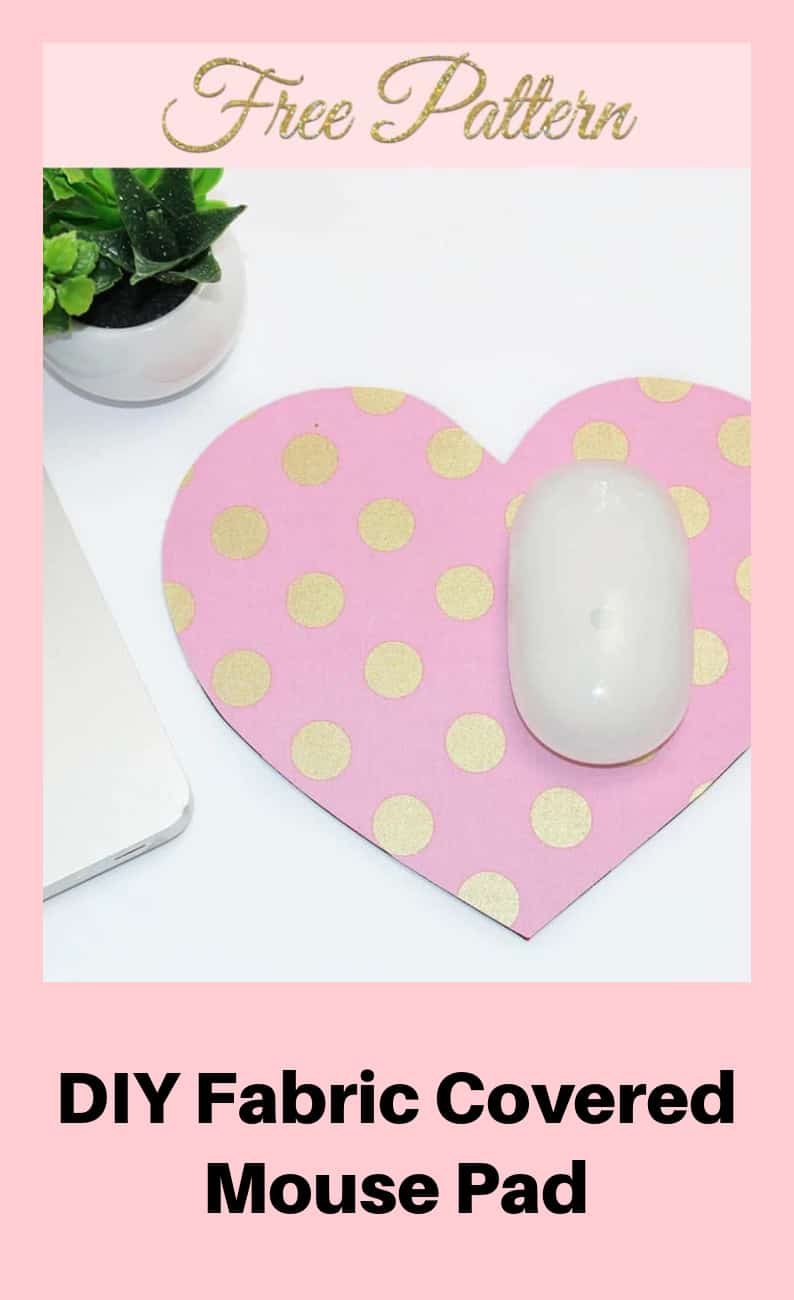 What's needed to make a DIY Fabric Covered Mouse Pad:
Fat quarter or a scrap of cotton fabric. Cotton fabric is best as you will need to iron it on fairly high heat in order for it to fuse to the interfacing.
Double-sided fusible interfacing
The written instructions to make this DIY Fabric Covered Mouse Pad can be found on the designer's blog which you can find HERE.
If you would like to download the FREE pattern you can click on the purple button below.
Click here for the FREE pattern
Downloading this free pattern? Great! You would make our day if you 'bought us a coffee' to help with the site running costs. Thank you.