Yoki the fat dragon pattern
|
All articles may include affiliate links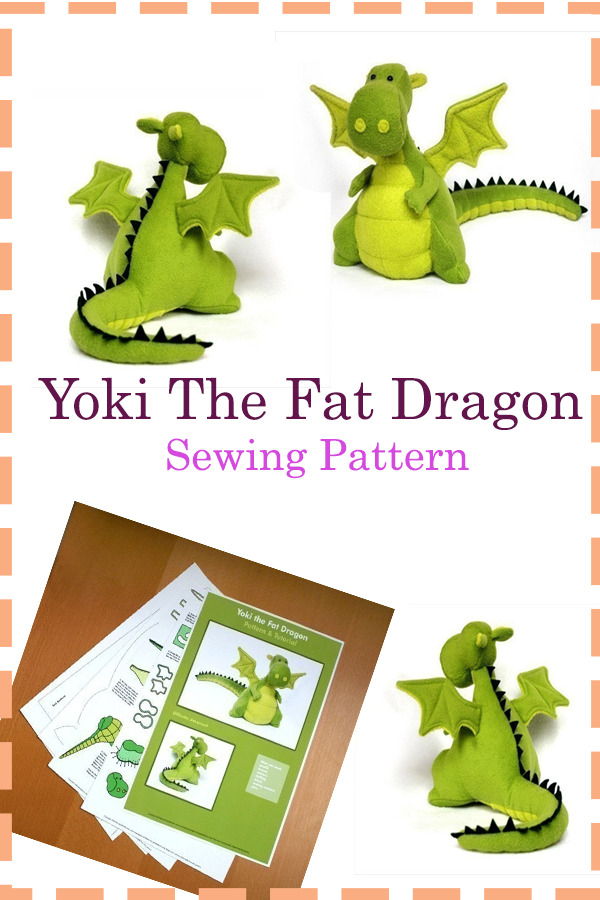 Have you ever dreamed of knights and dragons? Have you played dragon battles before? Do you encourage your kids to have a wide imagination? If so, then this sewing pattern will be perfect for you. You can make your own little dragon, and even better you can include your kids in the process of creating their mythical toy to play with.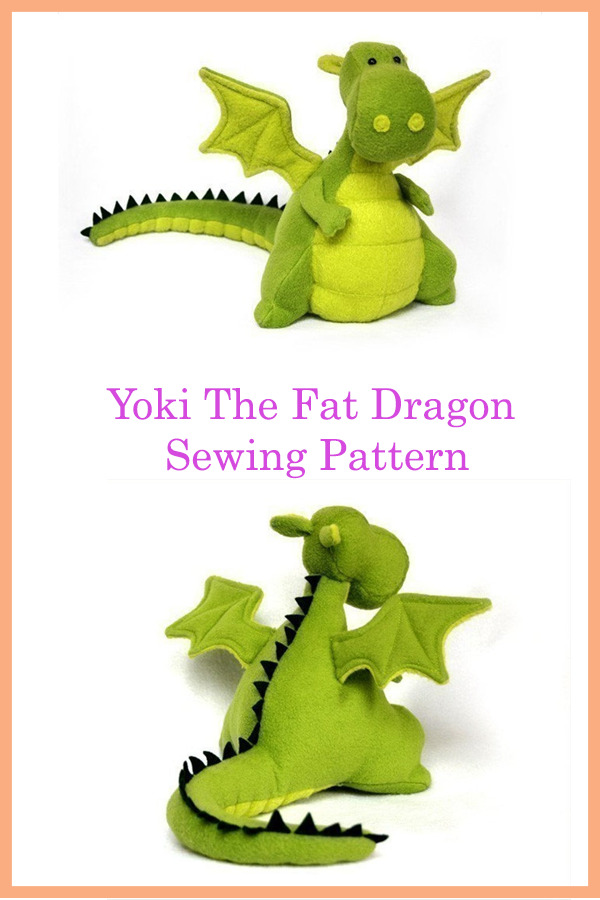 The size of Yoki the Dragon, when finished, is 10 inches tall. He has dragon wings, ready to fly, and a fat little belly which gives him the cutest of looks. You can make him in any material and in any color you like. He can be made authentically green, as the dragon who stole the princess or in pink so he can be your girls best friend.
You can use this sewing pattern to make several Yoki dragons and create a whole "thunder" of dragons. Or, if your kids are a fan of the animated movie "How to train your dragon" this is a great way to make them a cute little Yoki, who they can train to be the best dragon ever!
There are lots of fun games to play, you are just one step away from fulfilling your imagination.
Have fun sewing!
---
---
More sewing patterns for toys on Pinterest ->
It's so much fun to sew toys and they make the perfect handmade gifts. We've saved lots of our favorite
toy sewing patterns
here to our Pinterest board. You can follow the board below, and don't forget to save some of the ideas to your own boards for later. Happy sewing.