Tiffany's Bow and Ruffle Leggings for girls (2T-12yrs)
|
All articles may include affiliate links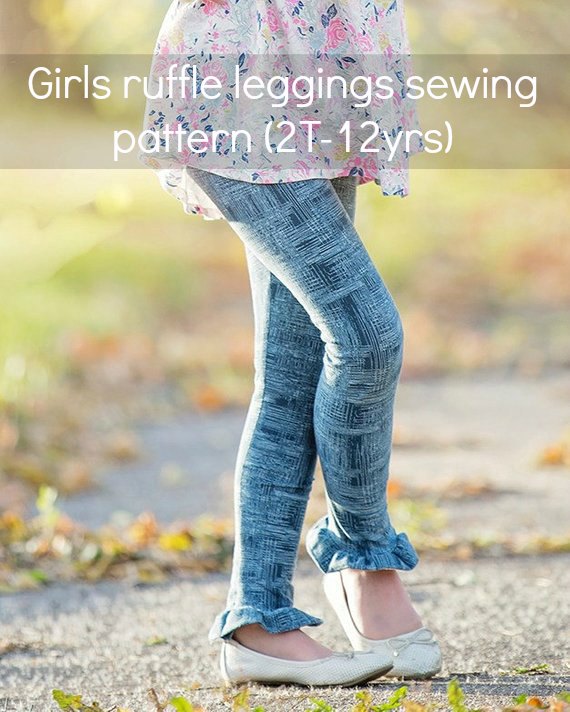 We love it when patterns have more than one option. This Tiffany leggings sewing pattern from Simple Life Pattern Company has two options to make a simple pair of leggings into something more stylish, fashionable and top quality. You can add a ruffle to the bottom hemline of the leggings or pick the option for cute bow accents at the ankle. Both are utterly adorable and take a plain pair of leggings and make them fun to wear and more eyecatching. Sewing your own leggings for girls gives you so many more options to make them something special.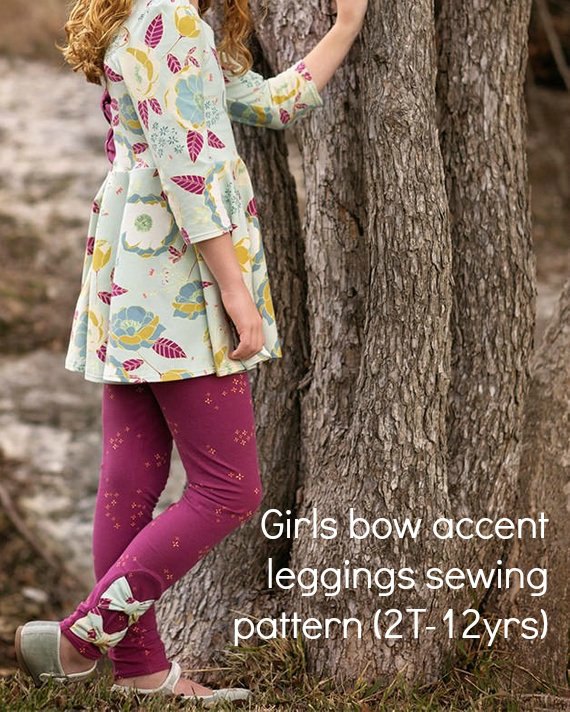 These adorable bow & ruffle leggings are perfect for pairing with all kinds of tops and dresses. Tiffany's features 3 leggings in 1 pattern. Simple basic leggings, Bow leggings or ruffle leggings. Tiffany's features an all knit yoga style waistband. This will be your go to pattern for super fast but oh so adorable leggings.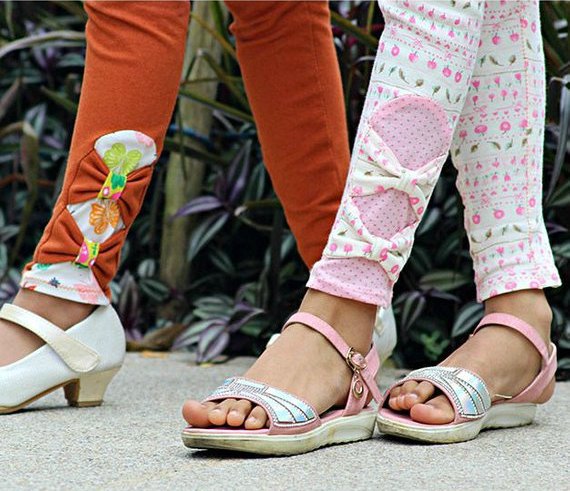 New to knit? Don't worry!! The pattern has helpful tips and tricks to make sewing with knits a breeze! You learn about what type of knit to buy, the preferred needles for sewing knits, and which stitch to use on your sewing machine. The best part about knits is that they don't fray, so it is not necessary to hem them, although that is an option explained in the patterns. You'll find that sewing knits is much faster than sewing wovens! These patterns will help you jump in and discover a love for knits (if you haven't already)!
More tips for sewing with knits:
A few notions that are helpful for with sewing knits:
Walking Foot – to help the fabric feed through evenly without stretching
Stretch Thread – to keep the seams from breaking if stretched
Jersey Ball Point Needle – to help prevent skipped stitches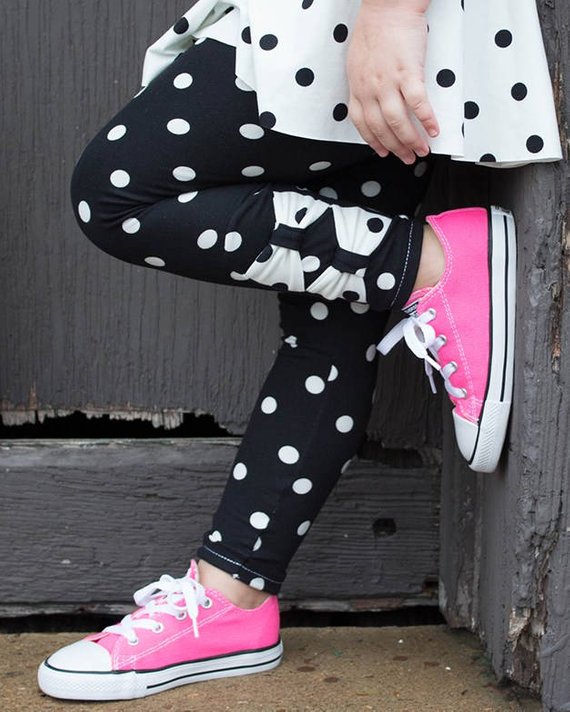 Take a sewing class especially for getting better results when you sew stretch fabrics:
Pattern details:
Sizes 2t-12
Difficulty Level: Beginner
This pattern features layered printing option. Instead of having to print all the sizes out, you can choose to only print the size(s) you need.