The Alice Backpack sewing pattern
|
All articles may include affiliate links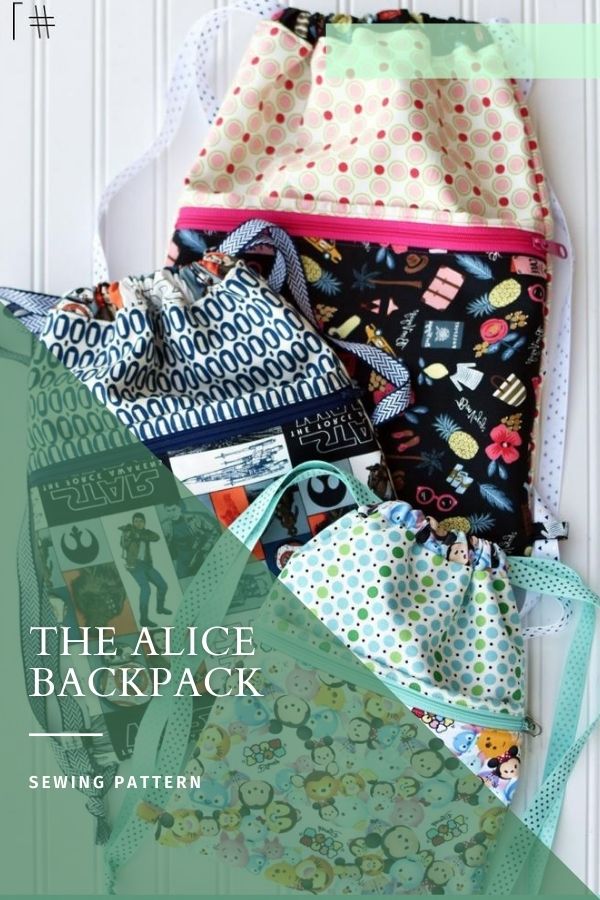 This is a sewing pattern for The Alice Backpack.
This beginner sewing pattern is great for little trips to the gym, park, or afternoon out.
The pattern comes in three sizes which make it perfect for little kids, big kids, and you.
With regards to fabric, one print makes up the body of the bag, and then you can use a favorite feature print for the pocket and drawstring sleeve. The zipper pocket keeps your belongings secure and has a divided pocket behind it.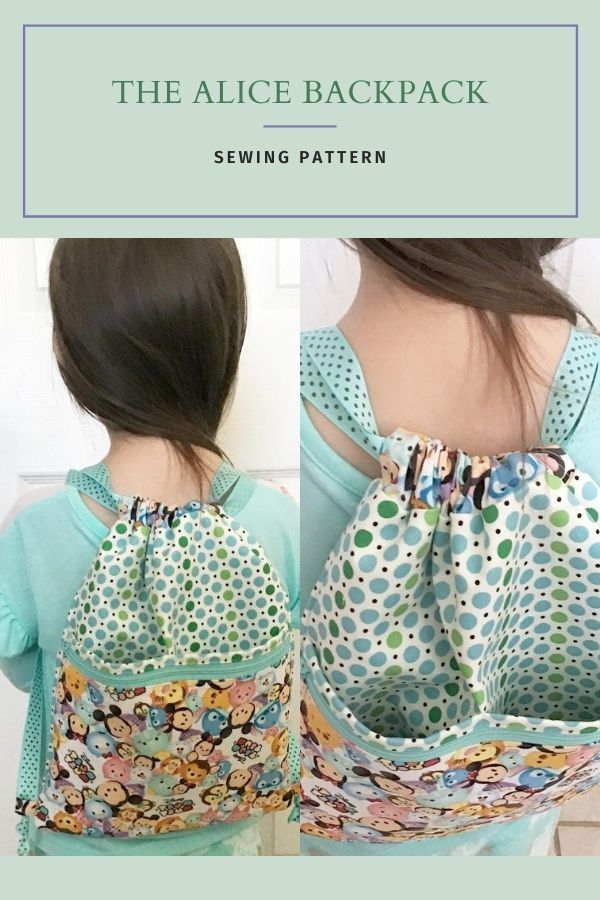 The Alice Backpack three sizes are large, medium, and small.
When finished each of the bags measure approximately:-
Large = 16" tall by 11" wide,
Medium = 15" tall by 10" wide,
Small = 12" tall by 9" wide.
The fabric requirements etc are as follows:-
Main Print = 1-yard for the large and medium bags and ½ a yard for the small bag,
Accent Print = 1 fat quarter for all three sized bags,
Medium Interfacing = 1-yard for the large and medium bags and ⅔ of a yard for the small bag,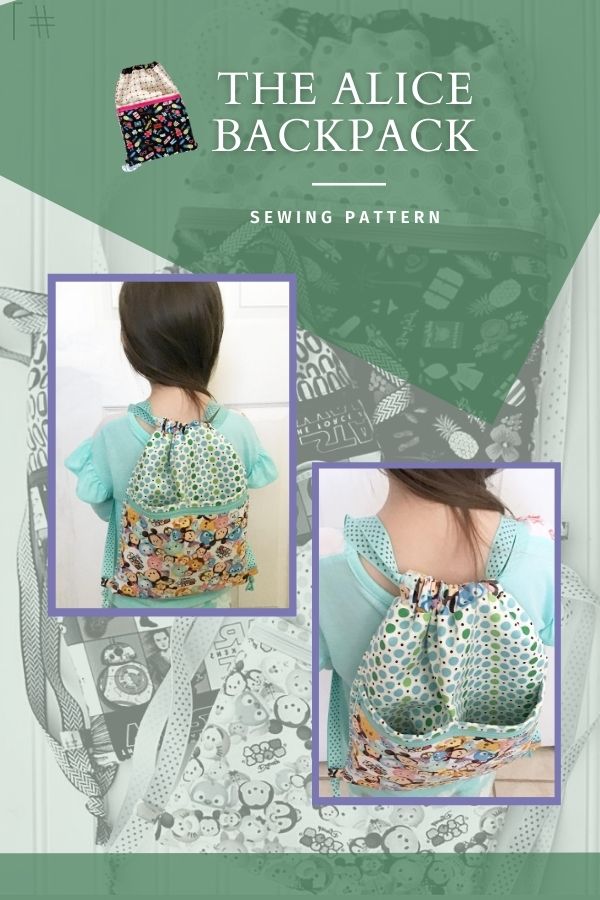 The designer, Clover and Violet, receives some very good customer reviews for her Alice Backpack pattern, here are just a few:-
Elizabeth Widmayer said – Awesome pattern! Love that there are three different sizes. I made 5 for the grandkids in my family for Christmas – ages 4 – 13 – and they loved them!

c mats said – Jennie quickly responds to any questions asked and is the sweetest! My pattern was instantly downloadable and instructions and photos make it very easy to follow!

Rachel Prichard said – So fun and easy to make! Allows for so much creativity!

Eva Roche said – Fantastic pattern, very easy to follow and quick to put together.
Please note that this pattern is a pdf download and does not have printable pieces. It is cut with the rotary cutter and dimensions to save paper.
If you would like to download the pattern you can click on the blue button below.
More ideas for bags to sew for kids
Check out the pins on our Bags to Sew for Kids Pinterest board where you can pin and save your favorite sewing patterns to your own boards to make them easier to find later. Don't forget to pin this pattern too.