Supernova Pleather Drawstring Duffel Backpack FREE sewing tutorial
|
All articles may include affiliate links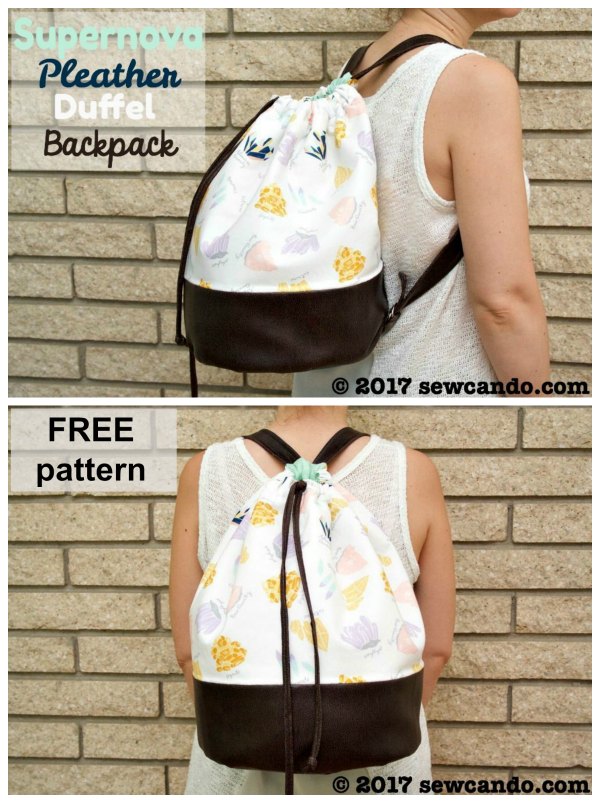 We have only recently found this fabulous designer and are keen to share with you lots of her fabulous patterns. All of the directions, instructions, and step-by-step details are really clear and we think this bag could be tackled by even those who are new to sewing. It's very beginner-friendly.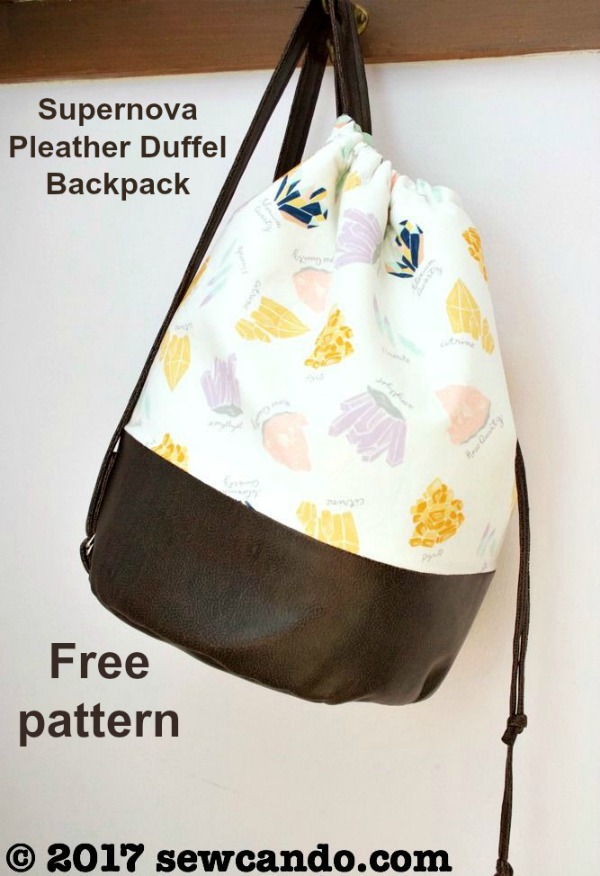 This is another fun tutorial and pattern which is completely free. This bag is called the Supernova Pleather Drawstring Duffel Backpack.
It's a great-looking backpack with a simple drawstring closure and it's a great size for whatever you want to put in it whether it's a school bag, sports bag, travel bag, or whatever.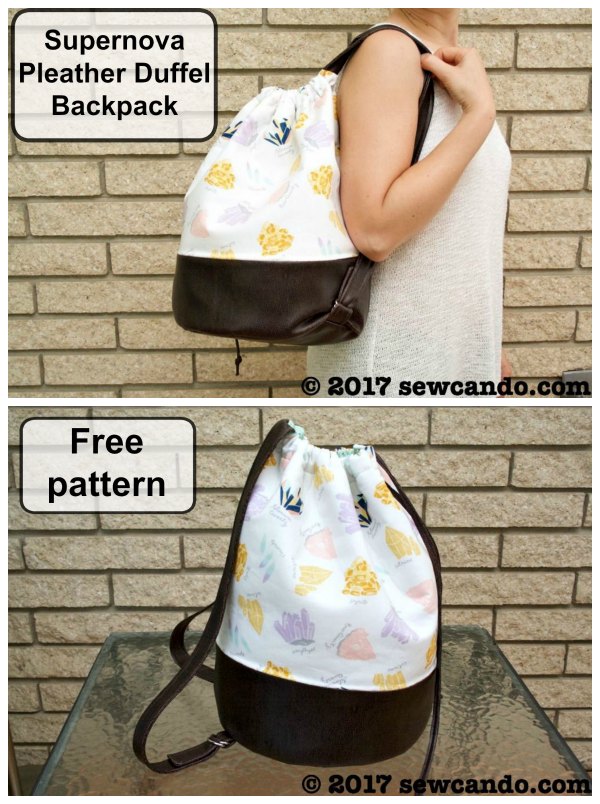 The designer has used pleather for the lower portion, bottom, and straps which is a brilliant fabric to give the backpack extra durability. It helps the bag look really nice and means it will last much longer with the stronger than normal fabric. That's optional of course – you pick whatever fabrics you like for this bag. A canvas or home decor weight fabric would be ideal.
We really like the two strong straps. This allows you to wear the bag over your shoulder or separate the straps and wear it as a full backpack.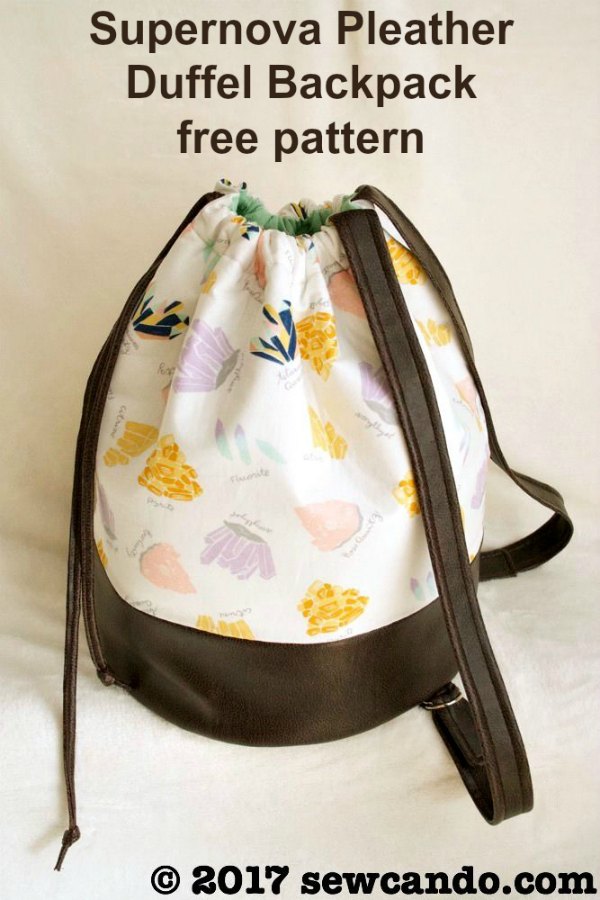 What you will need to make a Supernova Pleather Duffel Backpack:-
1-yard of cotton fabric for the exterior,
1-yard of cotton fabric for the lining,
1/2 yard of pleather fabric (or other fabric of choice),
1-yard of fusible fleece,
Two pairs of 1/4″ wide D rings,
Two 3/4″ wide grommets,
Matching thread,
This post was originally posted on our sister site at sewmodernbags.com.
If you would like to download the tutorial you can click on the purple button below.