Sitting Kitty Cat Plushie sewing pattern
|
All articles may include affiliate links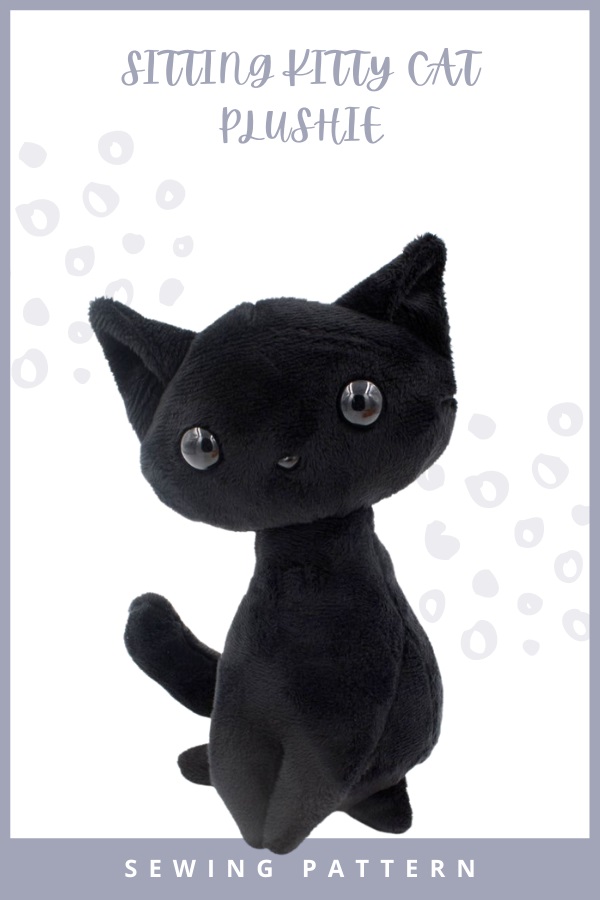 This is the Sitting Kitty Cat Plushie pdf sewing pattern from the designer BeeZeeArt.
This sewing pattern will help you create an adorable sitting stuffed kitty stuffed animal of your very own.
Your finished cat will measure approximately nine inches tall (including ears) and five inches wide at the largest point.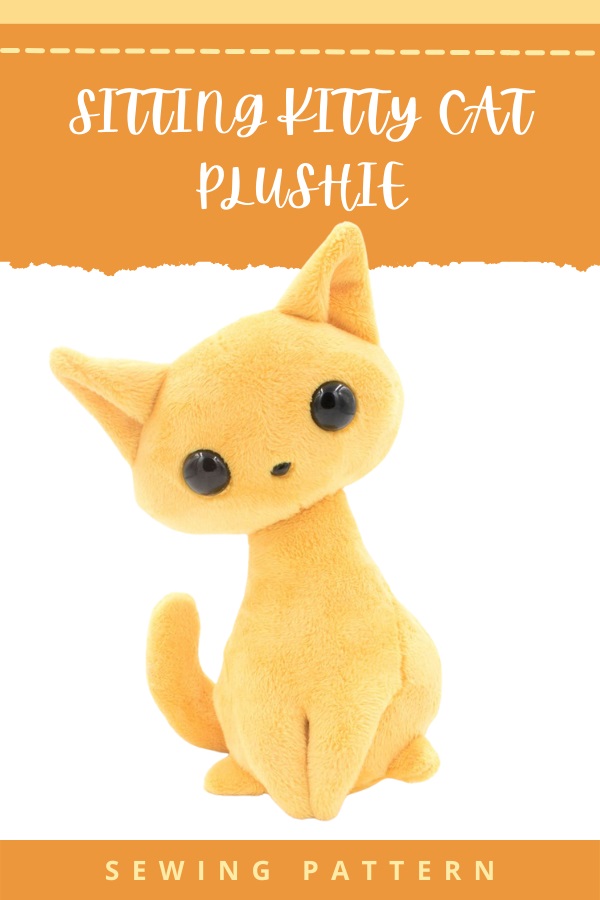 What is needed to make a Sitting Kitty Cat Plushie:-
Minky fabric (13.5″ by 19.5″),
One 9 mm black safety nose,
One pair of 18 mm black safety eyes,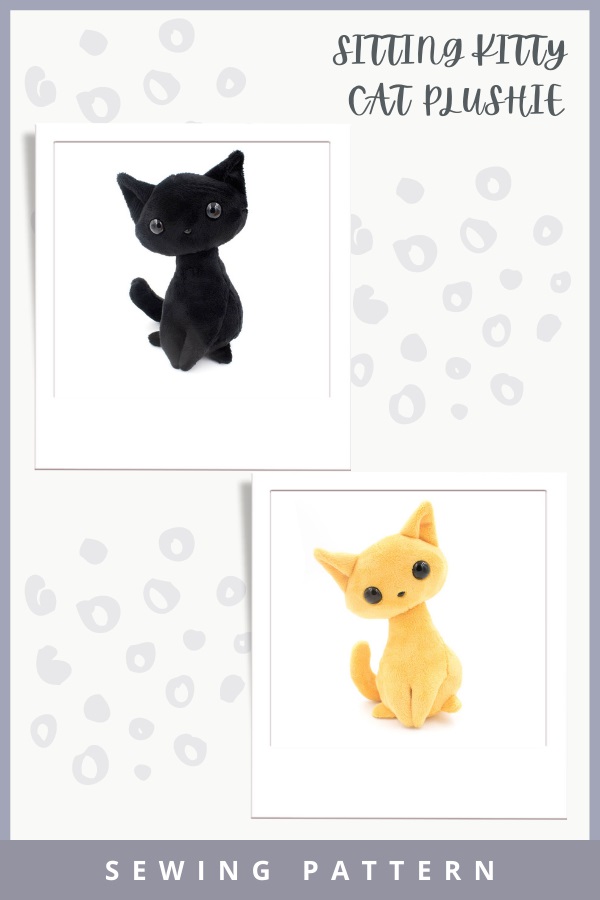 This pattern will require a comfortable knowledge of plush sewing. Specific skills include sewing darts and some hand sewing. The most difficult part is sewing the front legs which can be confusing at first glance. The designer rates her project as suitable for intermediate sewers (6/10).
As a real bonus, the designer has created a FREE YouTube video tutorial to go with the pattern which you can watch below:-
The designer's Sitting Kitty pattern comes with written instructions and accompanying photographs. The pattern includes 1/4 of an inch seam allowance as well as showing exact sewing lines. This pattern was created in collaboration with Neko Kitty Studios.
If you would like to download the pattern you can click on the blue button below.