Recycle a T-Shirt to a Fringe Skirt – FREE tutorial
|
All articles may include affiliate links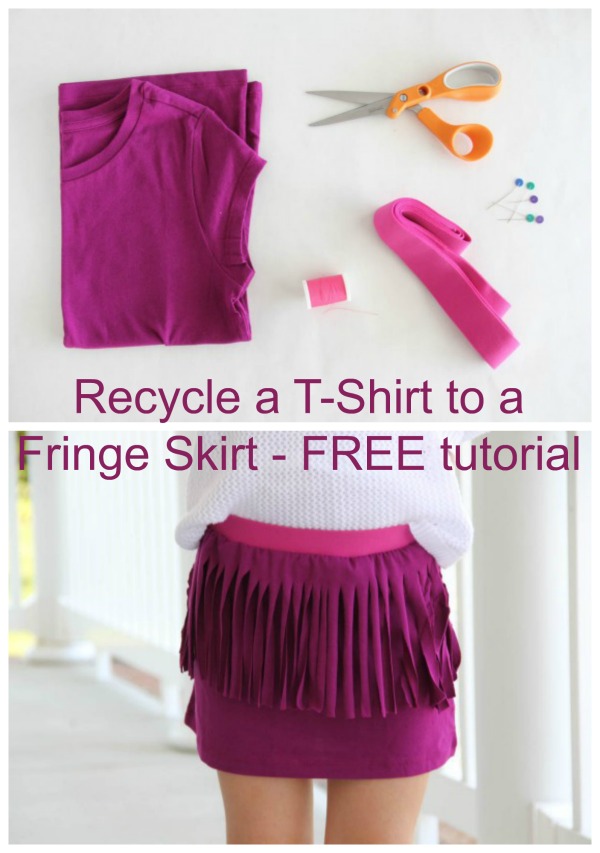 Recycling is a wonderful thing to do with old clothing you no longer wear, reclaimed or hand-me-down, or thrift store clothing. With this project, you can learn how to recycle a T-Shirt into a cute looking Fringe Skirt for girls.
The designer of this project has produced an excellent step by step photo tutorial. You can find the link to the tutorial at the end of this post.
Take any T-Shirt and change it to a trendy Fringe Skirt. Either use a t-shirt where the bottom hemline fits around the child's hips comfortably, or you can take a larger (even adult) t-shirt and make it narrower to fit as needed.
Using an adult shirt allows for a much longer skirt because of the extra height. Using a kids t-shirt is most likely going to make a mini skirt unless you have two t-shirts you can use – one for the straight part of the skirt and another for the fringe.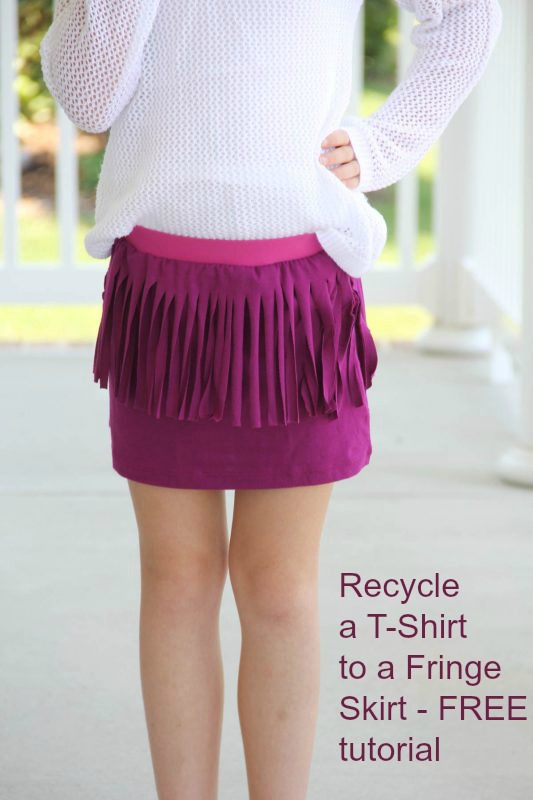 You can always mix and match with different colors too. The fringe doesn't have to be the same color as the straight part of the skirt underneath. This could also be fun to make with a printed t-shirt too.
It's a project that is ideal for a beginner sewer and doesn't need many items to complete. The list of things you will need are as follows:
One casual fitting T-Shirt (not tight, not too loose)
A 2″ wide piece of elastic
Coordinating Thread