Raccoon Plush Toy sewing pattern
|
All articles may include affiliate links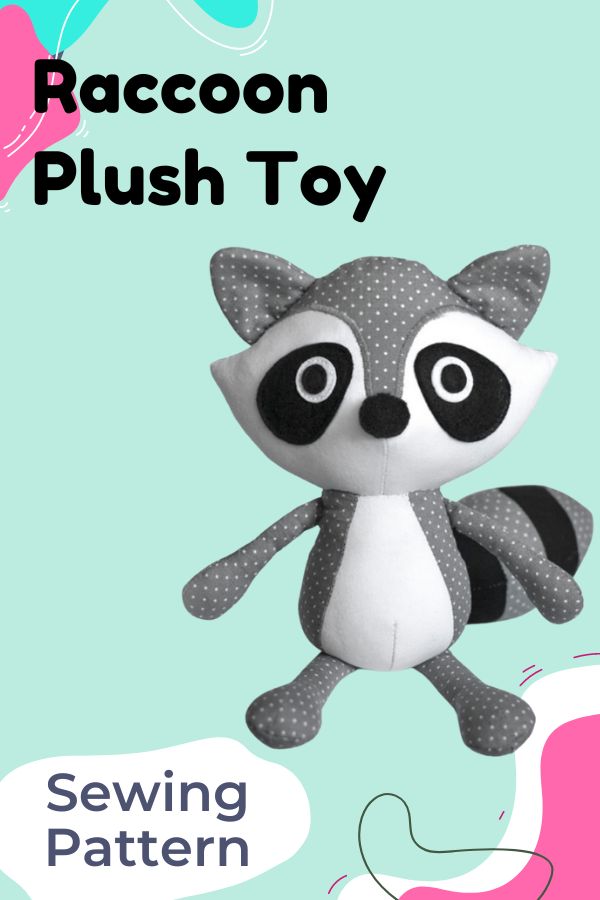 This is the Raccoon Plush Toy pdf sewing pattern from the designer DIY Fuffies through the Makerist website.
The designer says you can sew this adorable raccoon plush with this wonderful toy sewing pattern!
You can make this toy using any fabric. In the example shown the designer used cotton.
This is a fun and easy project to make and has been tested by a team of testers.
When you have finished making your own Raccoon Plush Toy it will measure 12″ (28cm) tall.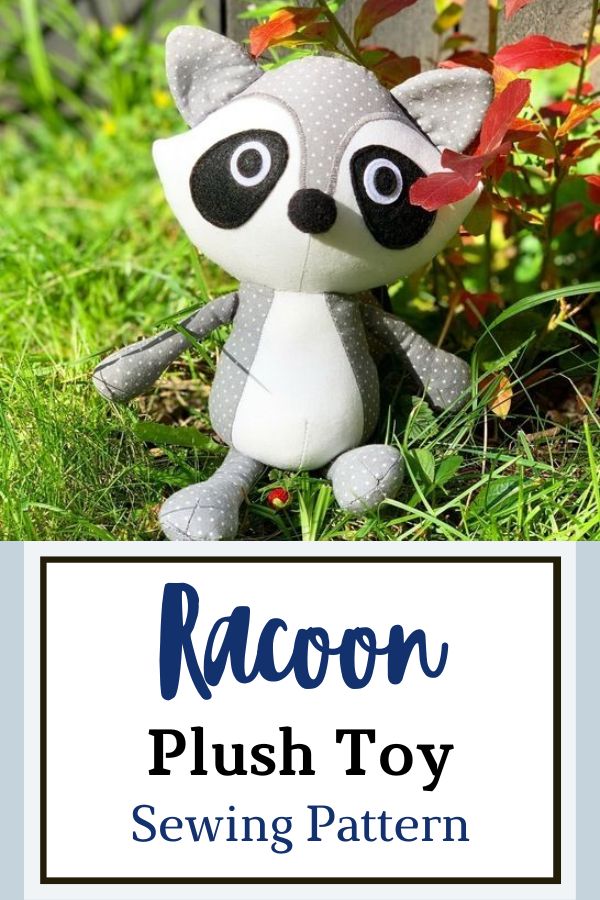 What's needed to make a Raccoon Plush Toy:
Grey cotton fabric – 20″ (50cm) by 18″ (45cm),
White cotton fabric – 12″ (30cm) by 8″ (20cm),
Black cotton fabric – 8″ (20cm) by 6″ (15cm),
Black fleece or black fabric for nose – 2″ (5cm) by 2″ (5cm),
Black felt for eyes – 4″ (10cm) by 4″ (10cm),
White felt for eyes – 2″ (5cm) by 2″ (5cm),
Vliesofix/fussible webbing – 6″ (15cm) by 2″ (5cm),
Batting for ears – 4″ (10cm) by 2″ (5cm),
A sewing machine or sewing needle.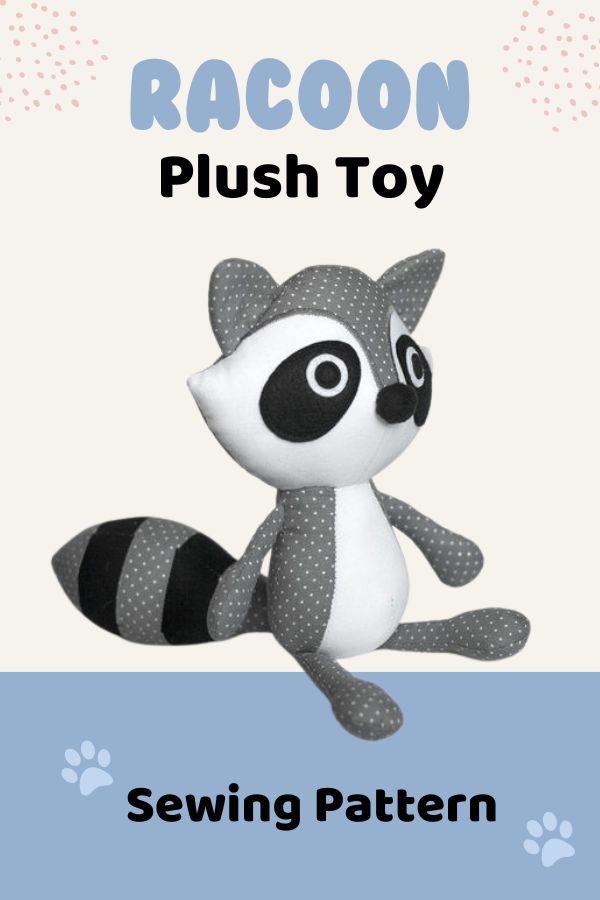 This is a full size pattern, scaling is not needed.
The designer syas download the pdf letter size (usa/canada paper size) or download the zip file that has the a4 pdf file (international paper size) after payment.
If you would like to download the pdf pattern you can click on the blue button below.