Quilted mini suitcase – free pattern
|
All articles may include affiliate links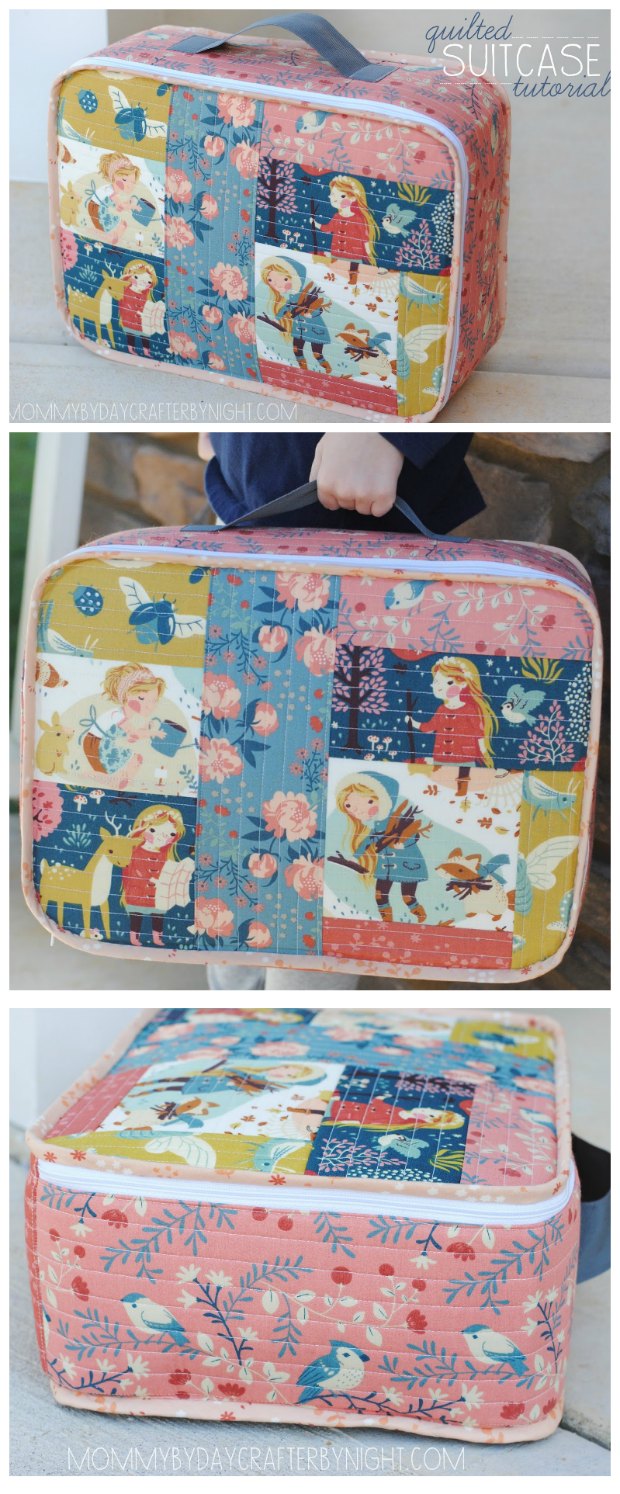 In the bag-sewing world, there is sometimes a tendency for bags to look kinda similar. After all, how many ways can you make a bag? So when something totally different comes up, it's like a breath of fresh air. Take this amazing mini suitcase for example – just how many free suitcase sewing tutorials have you ever seen? Exactly – not many.
And not only is this unusual, but it's also so pretty too. And beautifully made. We love everything about it and think you will too. Check out the free pattern and tutorial – link below.
To make this case you will need:
Various sizes of fabric scraps to create your patchwork panels (or use a fabulous fabric with a large scale print)
1/2 yard fabric for lining
3 1/2 yards bias tape (store-bought or you can make your own with 1 1/2 inch strips of fabric cut on the bias)
36″ non-separating Zipper
8 inches of 1.5 or 2-inch wide grosgrain ribbon or twill tape for the suitcase handle
Regular quilting machine needles as well as heavy-duty machine needles to change out throughout the project.
SUPPLY LIST FOR:
STURDY CASE
1 yd. fusible Peltex
3/4 yard drill cloth
SOFTER CASE
large scraps quilt batting
3/4 yard duck cloth
Quilted Suitcase pattern and tutorial
This pattern originally appeared on our sister site at Sew Modern Bags