Pillow Seat for baby sewing pattern (3-10 months)
|
All articles may include affiliate links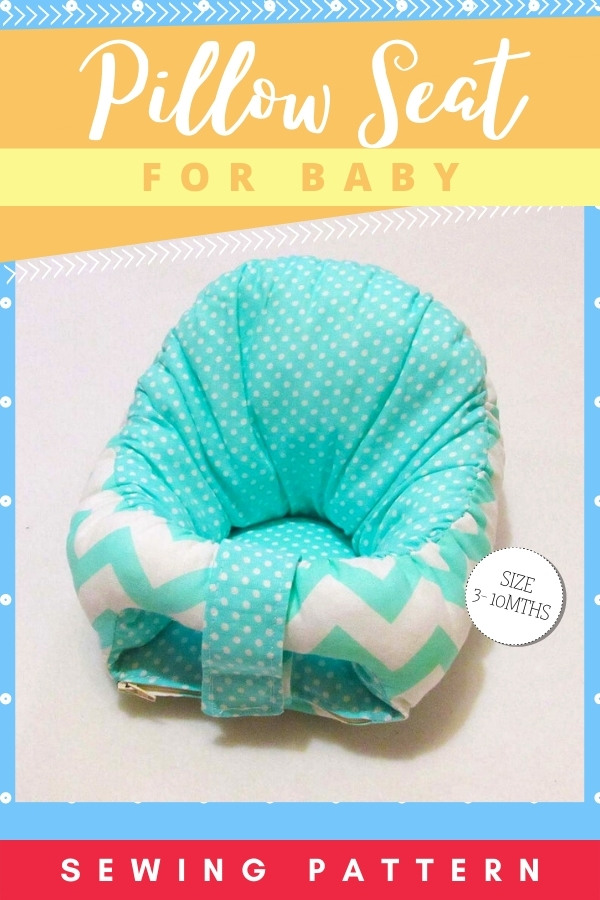 [NOTE – this pattern and store are no longer available on Etsy. Natty Patterns is Russian and since the invasion of Ukraine, Etsy took the decision to remove Russian sellers from their platform. If and when they might return, we cannot say. In the meantime, we hope you will find an alternative pattern here – BABY NEST SEWING PATTERN alternatives.]
This is the Pillow Seat for baby pdf sewing pattern from the designer Natty Sewing Pattern.
It can be used for babies as soon as they can support their own heads. As a guideline, they are typically suitable for babies between the ages of 3 to 10 months.
The pillow gives your baby the freedom to comfortably observe their surroundings, and spend quality time with the family.
When you have finished making your own Pillow Seat it will measure approximately 12″ (31 cm) by 12″ (31 cm).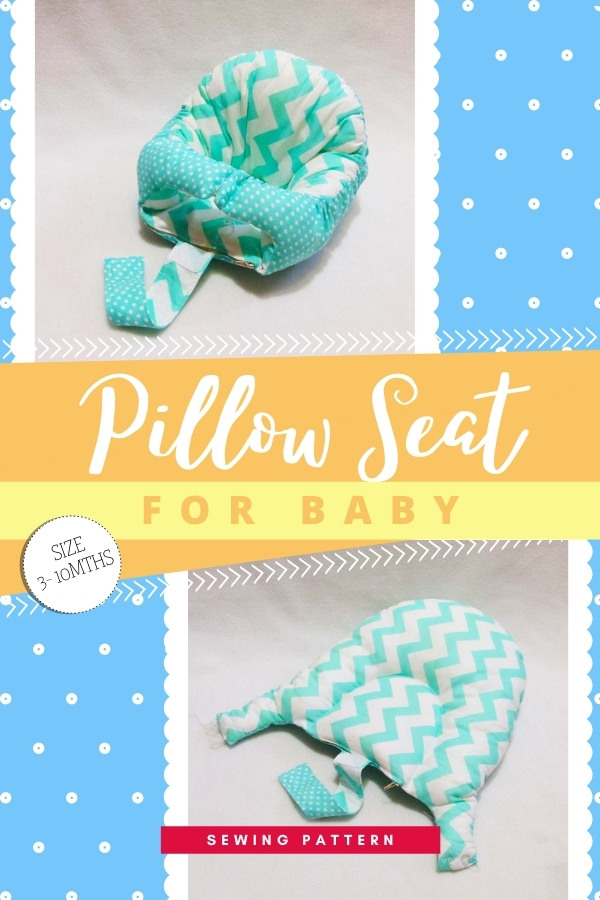 Now for some very important safety information from the designer. If you are going to make and use one of these Pillow Seats then it is important that you pay attention to the following messages:-
Floor use only.
Adult supervision is required.
Do not allow infants to sleep in the Pillow Seat.
The infant must be able to support their own head before using the Pillow Seat.
Do not leave the infant in the seat for extended periods of time.
And just in case you were wondering it is very important to know that this Pillow Seat was NOT designed for use in any kind of vehicle.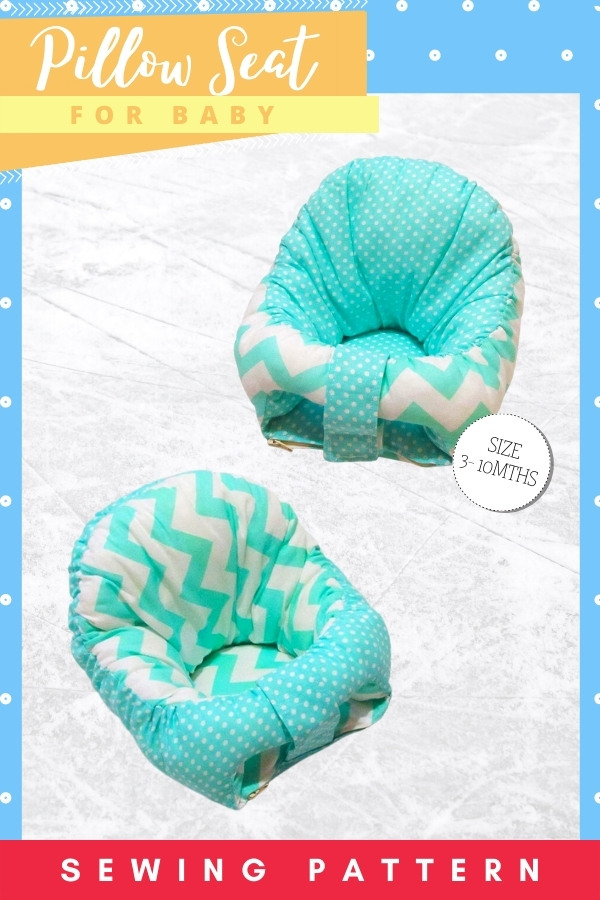 The pdf sewing pattern can be printed on a desktop printer using A4/ 210mm by 297mm / 8.27″ by 11.69 " size paper. The Instruction includes a very detailed sewing tutorial with step-by-step photos. It is best if you only print out the pattern pages and that you view the tutorial on your computer, zooming in on the photos.
If you would like to download the pattern you can click on the blue button below.
More things to sew for babies -->
Babies are such a delight to sew for, and handmade items are the perfect baby shower gift. Check out our
Pinterest
board with all of our favorite baby sewing patterns here. Don't forget to pin and save all of your favorites to your own boards for later.