FREE Mod Sailor Dress Tutorial
|
All articles may include affiliate links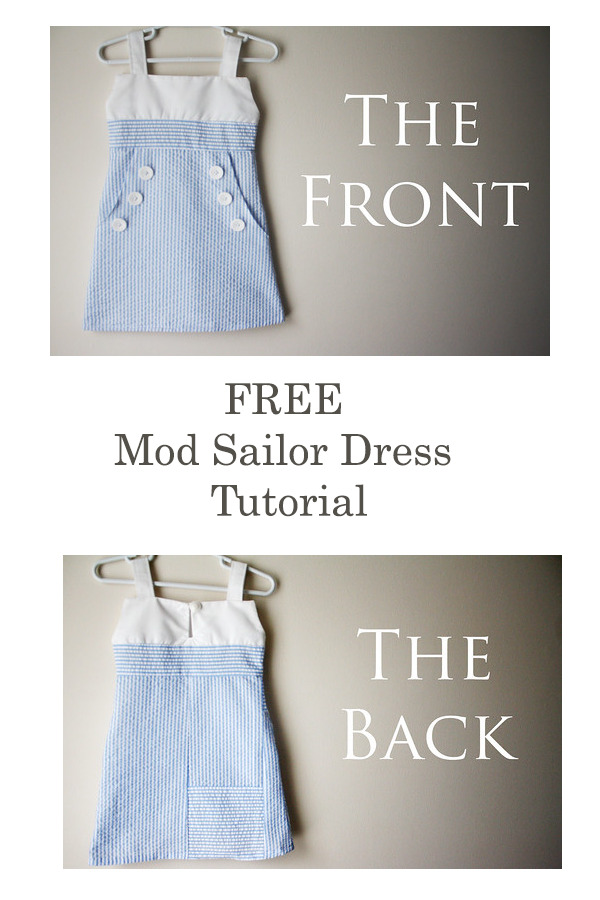 Do you regularly have trouble with picking the right size of dress for your girl, or do you always have to go a size up or down? If you've been irritated by sizing charts, then you have come to the right place! At the end of this article, you will find a button that you can click on to get the tutorial for The Mod Sailor Dress. Not only is the tutorial FREE, but it also fits any size! You can make this dress in any size you want, based on your own child's measurements, just by following the directions. Yes, it's that easy!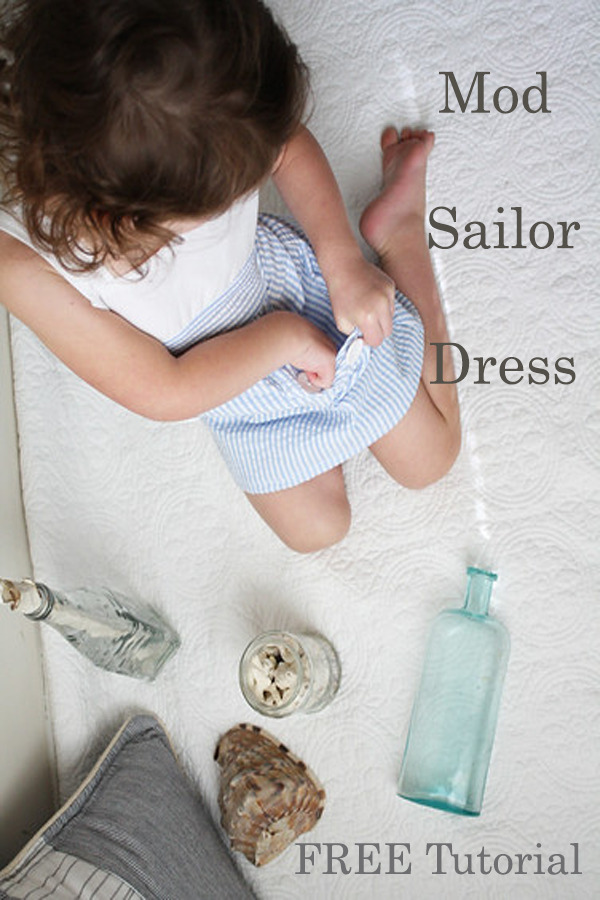 Even more free kids sewing patterns here -->
If this isn't quite what you are looking for but you really want a free pattern, then do take a scroll through our
Free Kids Sewing Patterns Pinterest board.
Pin and save all of your favorite sewing patterns to your own boards to make them easy to find later. Don't forget to pin this pattern too.
The materials that you will need for creating this dress:
Fabric for the top
1-yard of striped fabric for the waistband, skirt, and pocket
6 buttons for the front
1 button for the back
Twill tape/ribbon for the back button loop
The designer has created an excellent FREE tutorial, with step by step instructions that include lots of helpful images and a detailed description for each image. So, even if you are a beginner sewer, don't be afraid to try this free tutorial out!
The result is a classic and timeless favorite style that goes well with all kinds of accessories. Once made it is very easy to dress and undress, and is perfect for hot summer days, and especially for going on vacation.
The name, and the style of this Mod Sailor Dress, is perfect for a day at the coast and enjoying the sandy beach, or messing about on boats.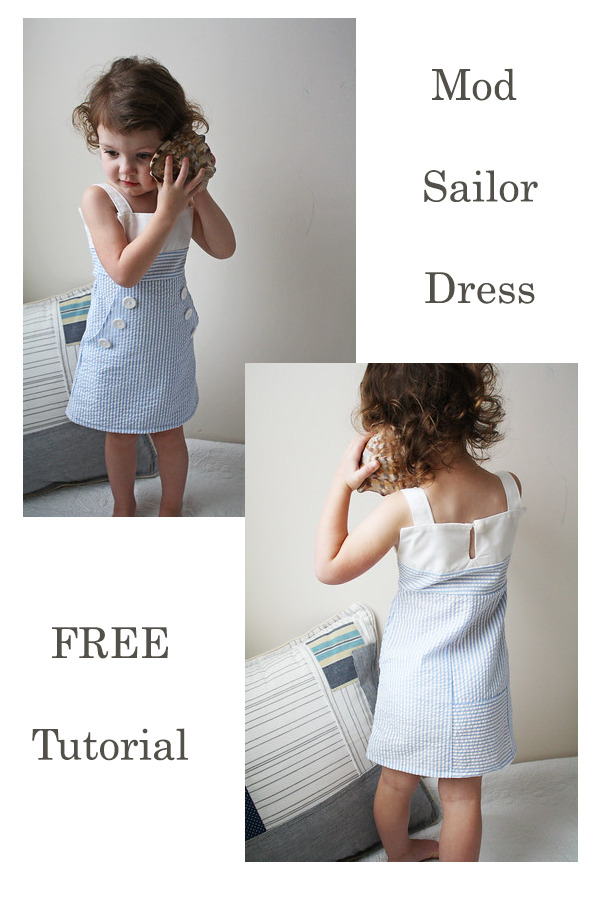 You can get this FREE tutorial by clicking on the button below. Now get your sewing kit ready, make this dress, and then spend a lot of time at the beach. You can make some really precious memories, and enjoy your little one's smile when she wears this lovely dress. And don't forget to have fun sewing!