FREE kids drawstring backpack pattern with video
|
All articles may include affiliate links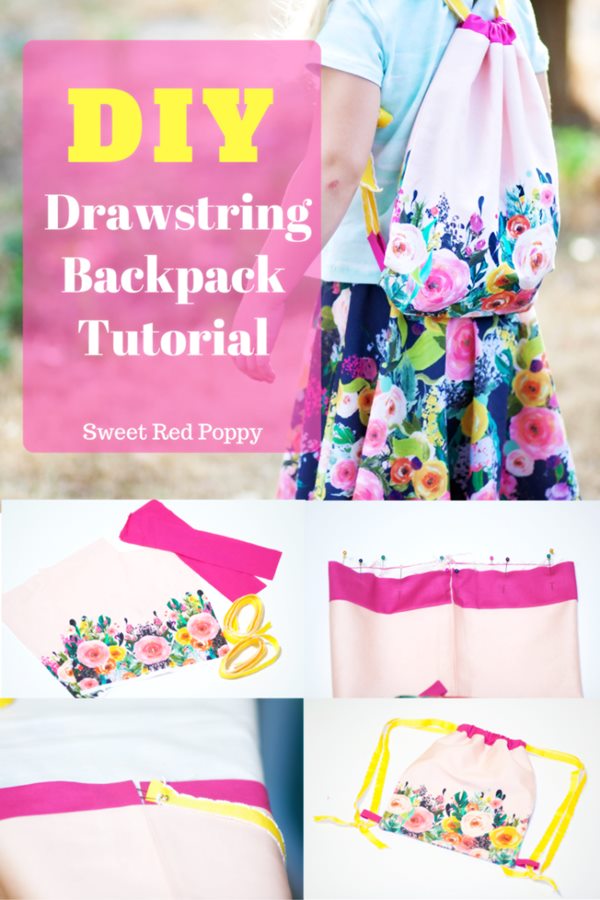 The DIY Drawstring Children's Backpack: where fun and functionality meet. Your toddler will always be ready to travel or go to kindergarten with this backpack. All the necessary things like books, toys, bottles or spare clothes will always be at hand. In the last few years, drawstring bags have become a trendy item due to their versatility, ease of sewing and how easy it can be to modify these type of patterns.
We, adults, love to look nice and we choose our accessories very carefully. Children are the same and their backpack has to look good and interesting to wear. Before making your little one their very own backpack it's a great idea to see what fabric your child would choose. They will definitely have their own thoughts on how their backpack should look. We are sure that girls in preschool will particularly like Peppa Pig and Elsa, while the boys, on the other hand, will like Spiderman and also cars.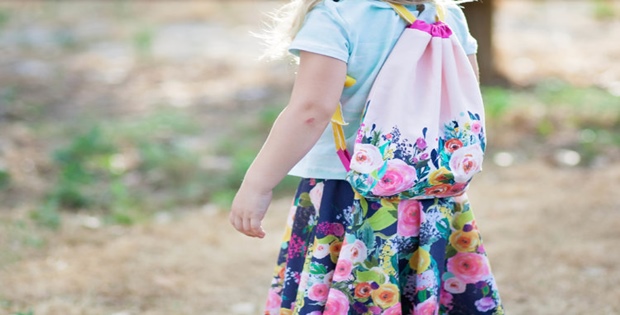 On the other hand, you could always choose the material for your child as you know them best. The designer's choice was a floral pattern fabric to match the first-day school outfit, and the combination looks adorable. There are dozens of ways to customize your drawstring bag, if you are making your own, the possibilities are endless.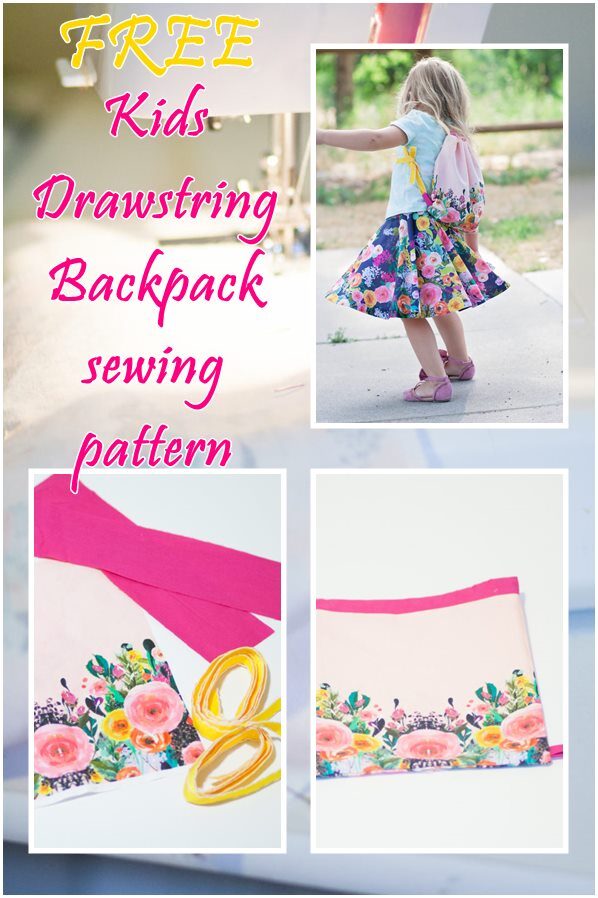 Make sure you choose durable fabric and ribbon which can withstand the load. There is a large number of different types of fabric that you can choose to make your drawstring backpacks, like burlap, cotton, mesh, nylon, canvas, polyester, to name a few.
This FREE Kids Drawstring Backpack pattern is easy to follow and in addition, there is a free video tutorial on how to make it, which will help you not make a mistake. This 7-minute YouTube video tutorial will help you understand the pattern and the sewing process, in a step-by-step manner.
To make this Kids Drawstring Backpack you will need:
½ yard of fabric
¼ yard of contrasting fabric
Coordinating thread
Download your FREE pattern HERE
More ideas for bags to sew for kids
Check out the pins on our Bags to Sew for Kids Pinterest board where you can pin and save your favorite sewing patterns to your own boards to make them easier to find later. Don't forget to pin this pattern too.