Fleece Toddler Slippers FREE sewing pattern (3 sizes)
|
All articles may include affiliate links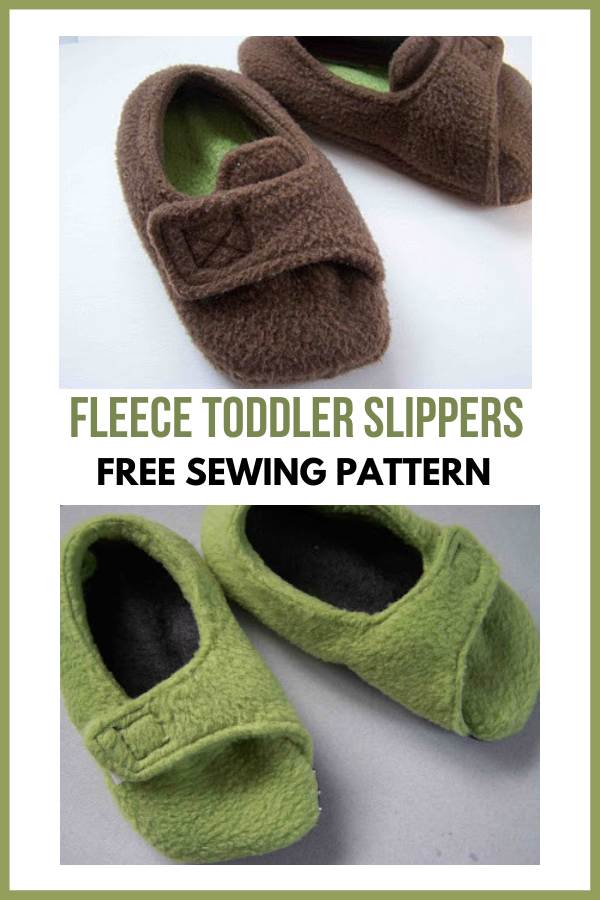 This is the Fleece Toddler Slippers FREE sewing pattern from the designer Leafy Treetop's.
Well crafty moms if you're on the lookout for a fun and practical sewing project that will not only keep your little one snug but also bring a smile to their face then look no further. Here's a fantastic DIY pattern for fleece toddler slippers that we recently came across. So, grab your sewing machine, your choice of fleece, and let's dive into this cozy adventure together.
First off, a huge shoutout to the talented creator for putting together this pattern. They mentioned that it might not be perfect, but in our experience, it's pretty darn close! The love and care that went into designing this pattern is evident, and we're excited to share our thoughts on it.
With this fantastic pdf pattern you'll be able to make some warm and cozy toddler slippers that your child will adore. By choosing fleece material is's not only soft against their skin but also provides that extra layer of warmth during colder months. No more cold feet around the house! Plus, the snug fit ensures they won't slip and slide around, keeping your little one safe while they play.
One size does not fit all when it comes to toddler feet. The pattern provides three options of sizes, as follows – size 5/6, 7/8 and 10/11. This flexibility ensures that your child will have cozy toes all year round.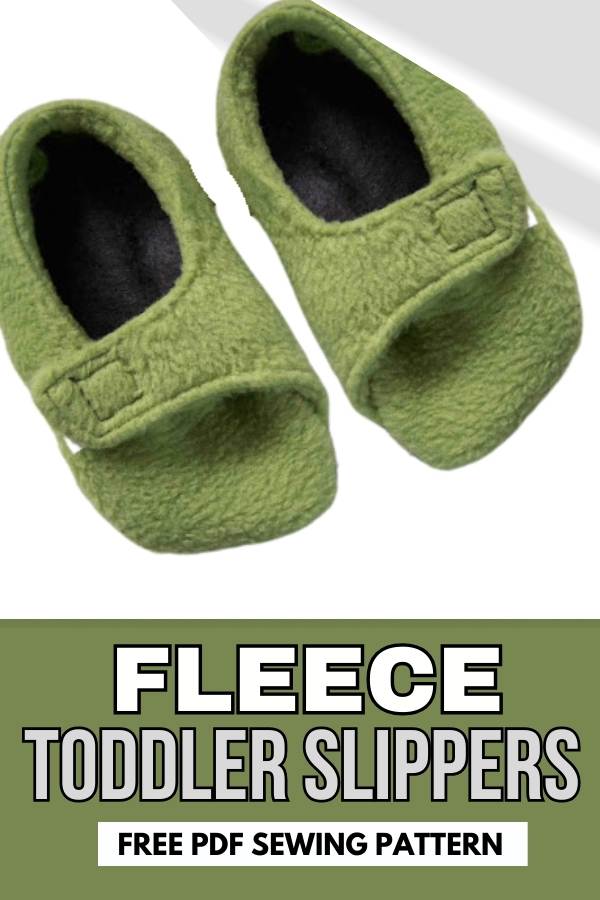 The pattern includes detailed instructions that are easy to follow, even for those of us who might not be seasoned seamstresses. It breaks down the process step-by-step, making it suitable for beginners and experienced crafters alike. Plus, it includes a helpful pattern marking key to ensure you're on the right track.
One of the highlights of this pattern is the room it leaves for creativity. You can choose any fleece fabric you like, from playful prints to their favorite colors. The possibilities are endless. Personalizing these slippers adds an extra layer of love to your creation. Your child will not only be warm and comfy but also rocking a unique and stylish pair of slippers.
The designer says on the pattern you will notice a dashed line that runs along the slipper upper "tongue". She decided to try out the slippers without the tongue/tab, because she thought that it might make the slippers a bit more gender neutral. If you decide to make the slippers with the tongue, follow the basic instructions, following the shape of the shoe as you stitch. If you choose to sew the slippers without the tab, simply clip off the extra tab when cutting out your pattern pieces.
In conclusion, this DIY fleece toddler slipper pattern is a gem for all crafty moms out there. With easy accessibility, a variety of sizes, clear instructions, and endless customization options, it's a delightful project that will make your little one's day. Don't worry if it's not "perfect"; the love you put into making them will shine through. So, gather your supplies, print that pattern, and start sewing – your child will thank you with the warmest, happiest little toes!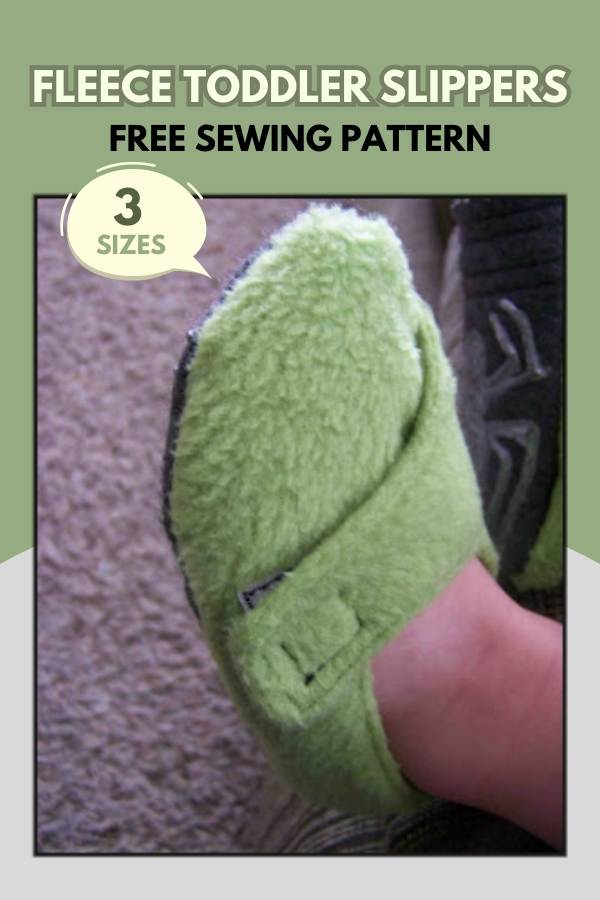 If you would like to download the FREE pattern you can click on the purple button below.
Click here for the FREE sewing pattern
Downloading this free pattern? Great! You would make our day if you 'bought us a coffee' to help with the site running costs. Thank you.