Fabric Scraps To Memory Game – FREE Pattern and video
|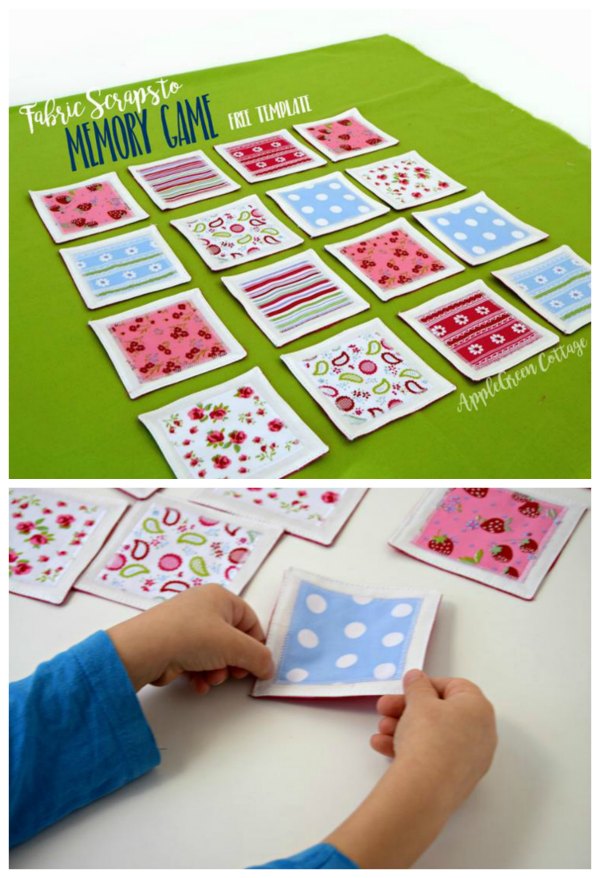 Here's a FREE pattern for a cute and fun DIY game.
This totally simple project for a beginner sewer is a fabric version of the memory game /matching game. It's quick, easy and fun to make and will make a cool present for kids. It's also a great scrap buster and will be one of the most cost-effective projects you'll ever try as if you take all your fabrics from your scrap pile surely your costs will be close to zero.
Please note that the pdf includes only a free full-size PDF template for the fabric memory game. For complete and easy step-by-step instructions with plenty of photos, you should visit the designers' website. A link for each can be found below.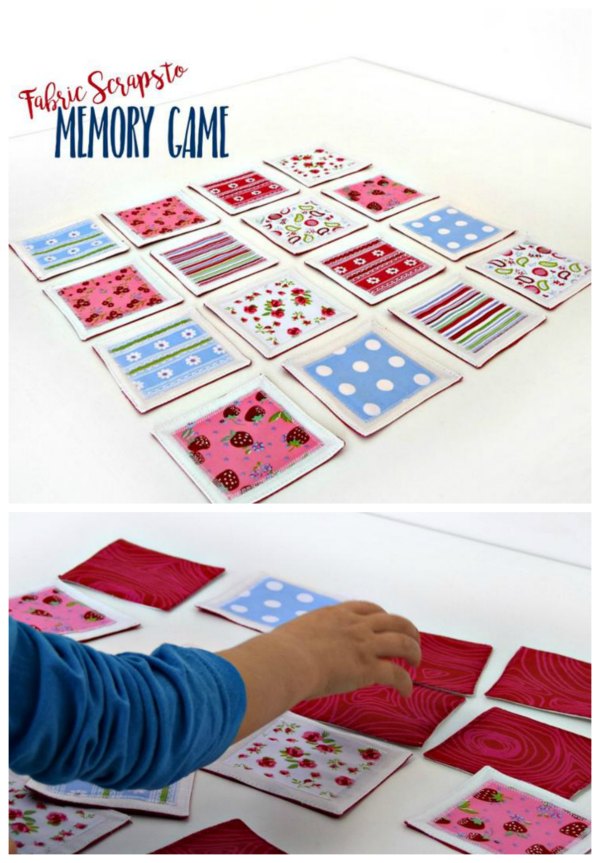 What you will need to make this Fabric Scraps To Memory Game
16 pieces of 4″ by 4″backing fabric
16 pieces of 4″ by 4″ white background fabric on the front side
8 x 2 identical prints of fun prints where each piece is 2.5″ by 2.5″