Easy DIY Pencil Pouch FREE sewing pattern (+ video)
|
All articles may include affiliate links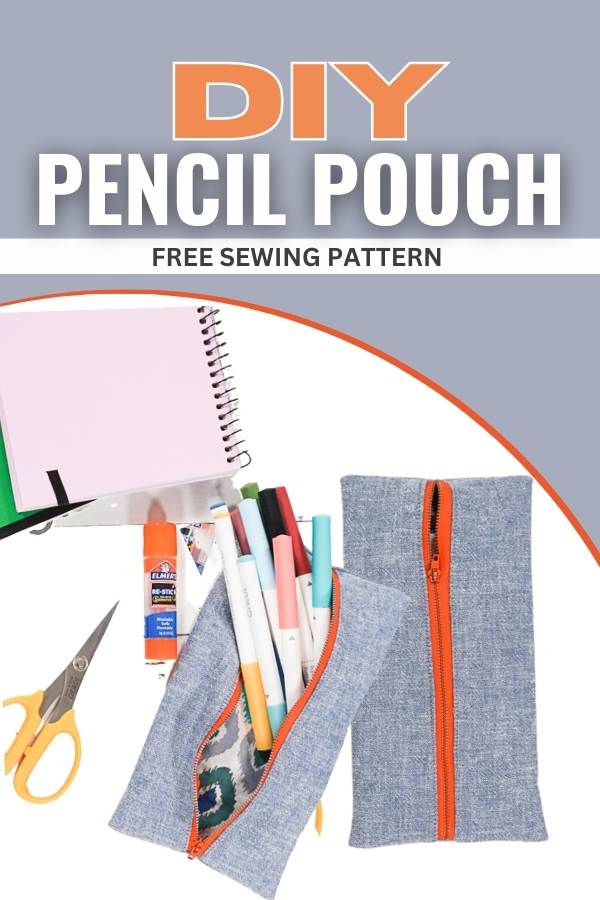 This is the Easy DIY Pencil Pouch FREE sewing pattern from the designer Heather Handmade.
The designer shows you how to sew this Easy DIY Pencil Pouch with scraps of fabric, a zipper, and the free sewing pattern. This truly is a great beginner sewing project!
So where did the inspiration come from to make this Easy DIY Pencil case? The designer says that she was always losing pens and pencils in her purse, and her kids fight over markers unless they are clearly separated for each of them.
So she made this easy DIY pencil pouch to keep her purse organized, and she made one for each of her kids so that they only use what is in their own pencil pouch, and now there's no more fighting, which is always fabulous news. She says her kids can now grab their pouch and go do some art outside or in another room because it's so easy to carry it wherever they go.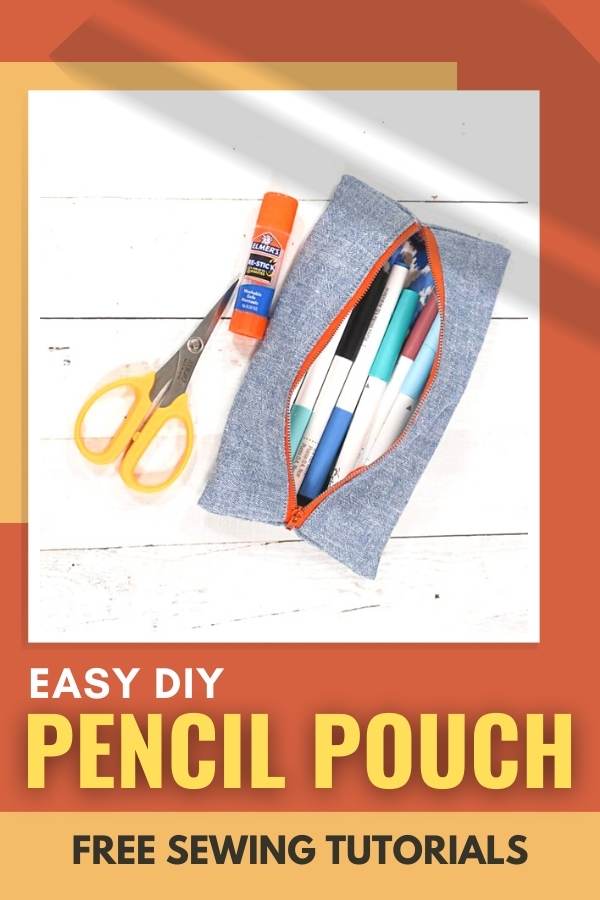 These pouches are awesome and can hold pencils, pens, markers, gluesticks, and small scissors. They are designed to keep everything in one place so that items don't get lost. I'm sure you can think of other things that they can hold to keep your sewing room and house more tidy and organized.
Video tutorial – the designer has made an 8-minute video tutorial on her YouTube channel that you can watch below.
What's needed to make a DIY Pencil Pouch:-
Two peices of fabric cut 9 inches by 9 inches,
One plastic zipper 12 inches long,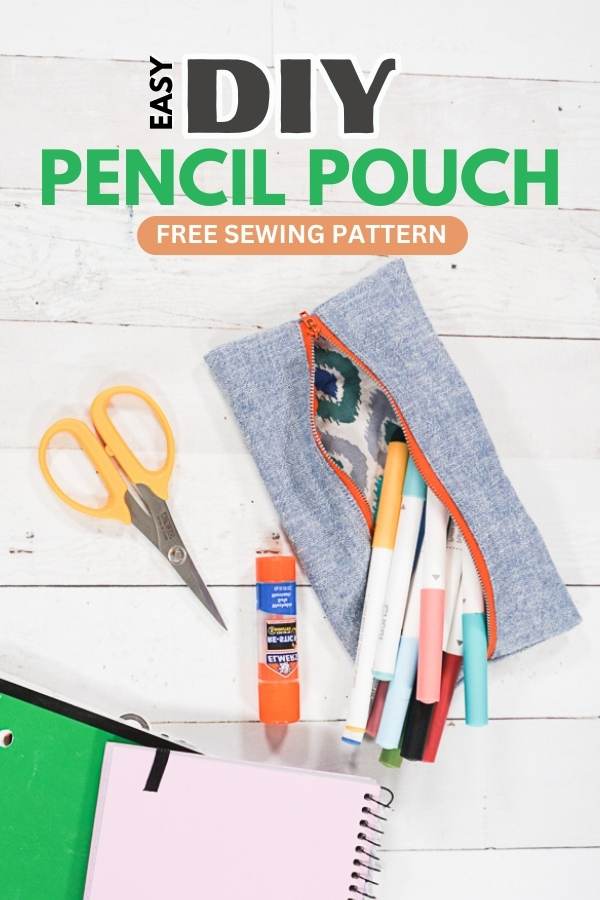 If you would like to download the FREE pattern you can click on the purple button below.
Click here for the FREE pattern
Downloading this free pattern? Great! You would make our day if you 'bought us a coffee' to help with the site running costs. Thank you.