Cute Kitty Softie Cat sewing pattern
|
All articles may include affiliate links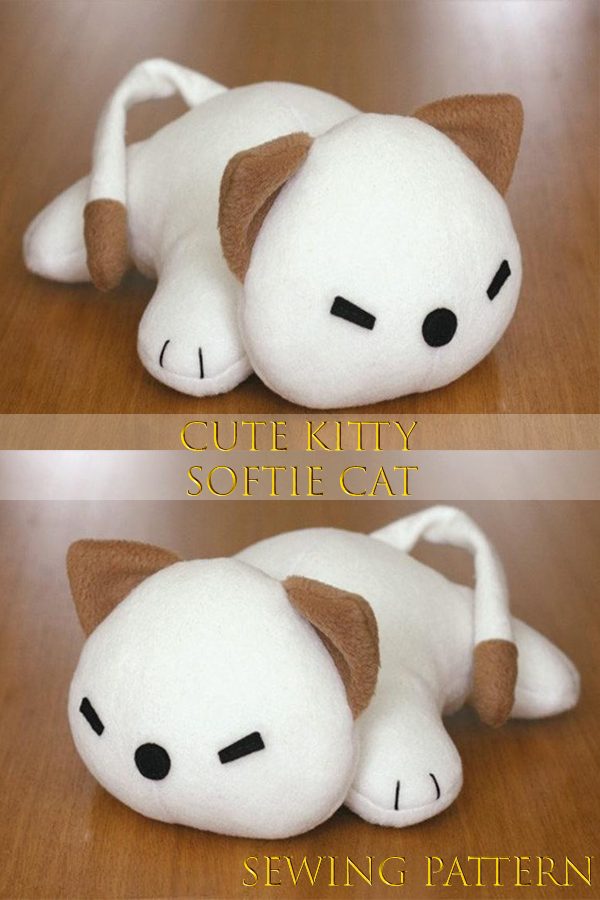 Are you and your children big fans of soft plushy toys? Now with the Cute Kitty Soft Cat sewing pattern, you can make your own cute kitten! A very hugable softie toy, and very adorable too!
Your kid will enjoy hugging and playing with it, and we are sure that you will enjoy your time while you work on it, and maybe play with it later as well! Who doesn't enjoy a cute softie cat to hold in their arms?!
With this cat sewing pattern, you will also get a very detailed illustrated tutorial that's included in the pattern. This cute kitten will be 10 inches long once she is created (measured without the tail).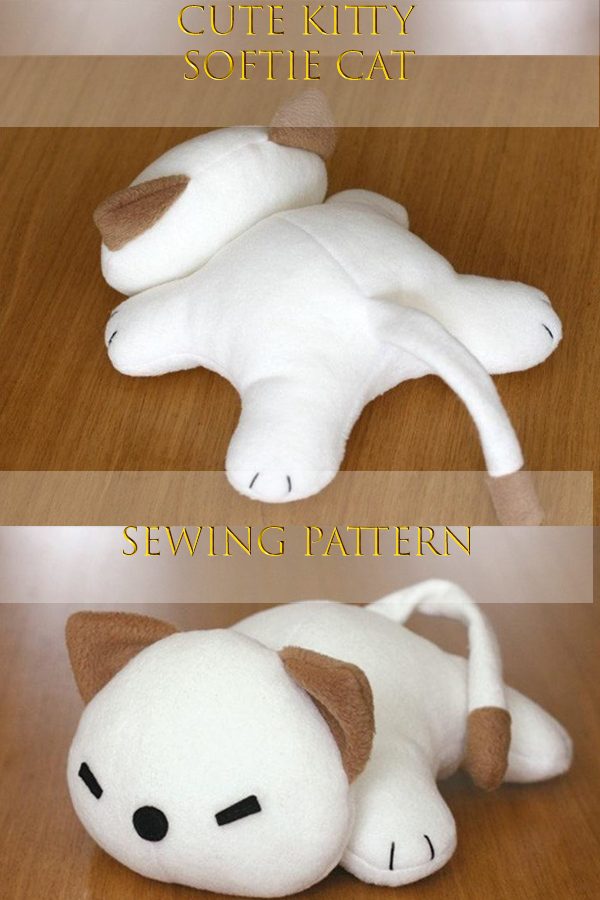 Skill Level Needed:-
Recommended Fabric:-
Fleece for the body,
Felt for eyes and nose.
The sewing pattern is available in the following sizes/languages:-
English Letter size: US & Canada
English A4 size: Rest of the world
Dutch A4: When you want the file in the dutch language.
Deutsch: When you want the file in the German language.
I'm sure your kid is already excited to hug and play with this cute little kitten! And maybe your inner child can't wait to hold it too!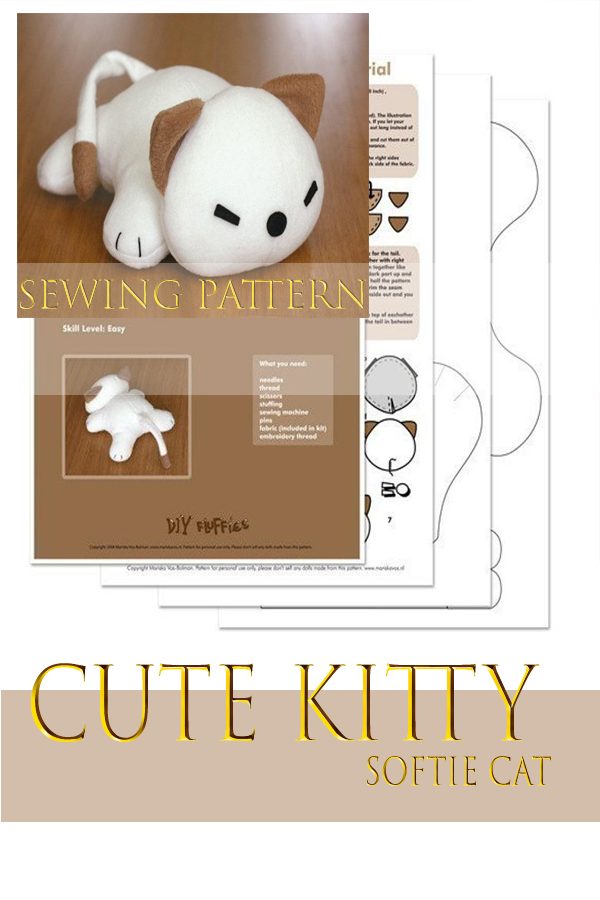 "This pattern is super cute. I used gray fleece and it turned out so fantastic. The instructions are easy to follow too!!"
Choose your kitten fleece in whichever color that you desire, and create the sweetest, the cutest, and the most adorable little kitty ever! Just click on the link below to get your pattern, and start creating one super cute kitty – today!
---
---
More sewing patterns for toys on Pinterest ->
It's so much fun to sew toys and they make the perfect handmade gifts. We've saved lots of our favorite
toy sewing patterns
here to our
Pinterest
board. You can follow the board below, and don't forget to save some of the ideas to your own boards for later. Happy sewing.