Bikini Style Pants Girls FREE sewing pattern (Sizes 2-14)
|
All articles may include affiliate links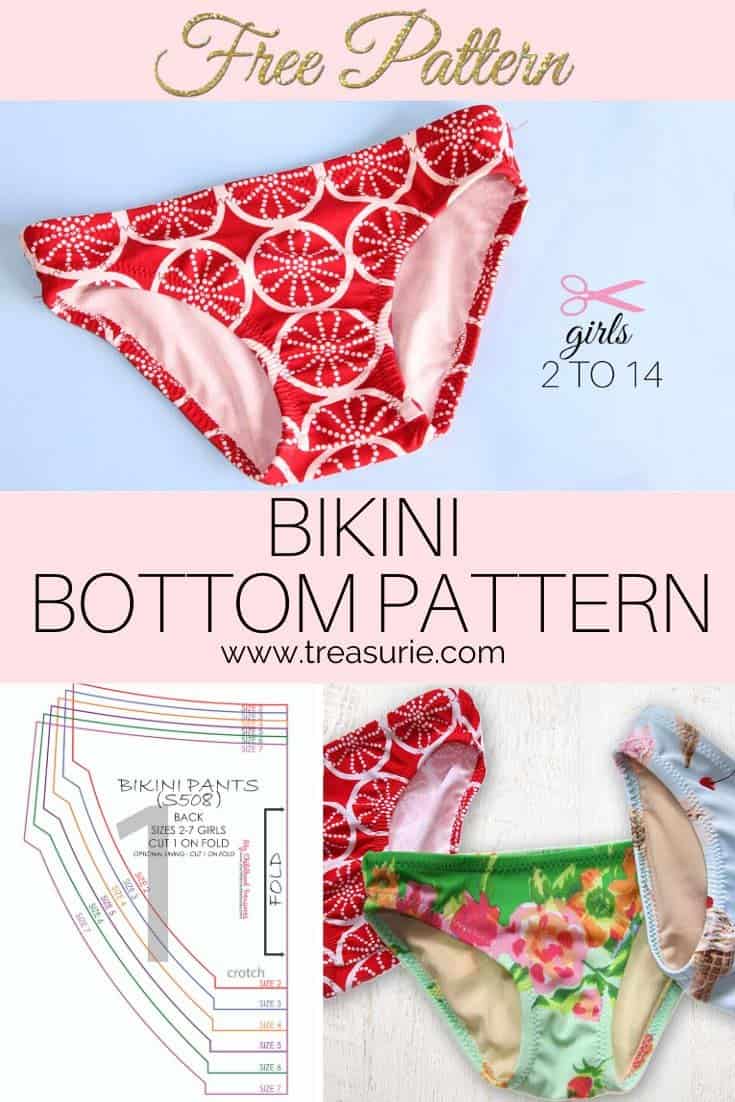 This is the Bikini Style Pants Girls FREE pdf sewing pattern from the designer Treasurie.
This bikini pants pattern will look so cute at the beach! They have a great modest cut with a medium-height leg. The pattern also includes lining options.
Please NOTE that the tops are not included.
The designer's instructions are aimed at beginner sewers who have a regular sewing machine and can use a simple zig-zag stitch.
This pants sewing pattern is multi-sized and comes in sizes 2 to 14 for girls. The designer provides a full sizing chart in the pattern so you can get a great fit.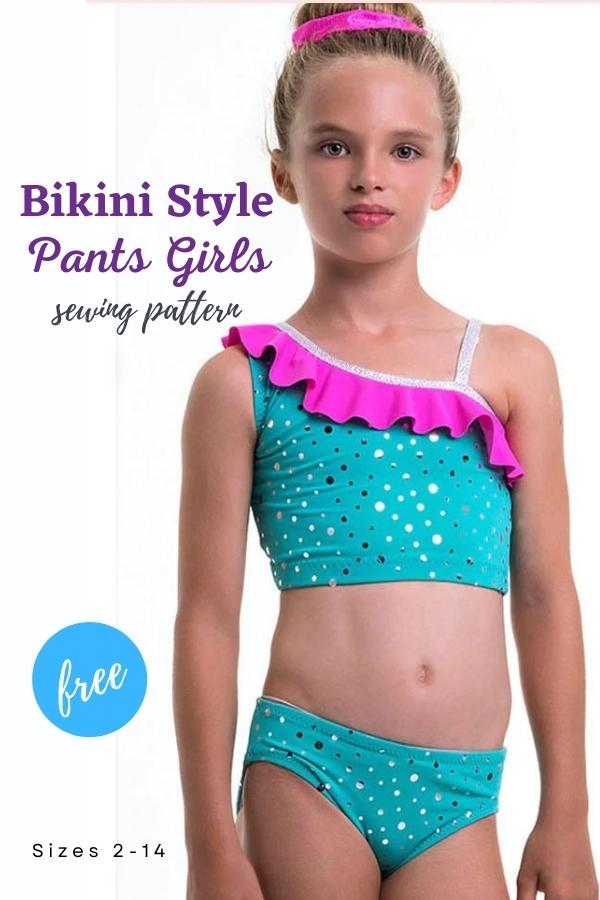 The designer recommends for the fabric that you use stretch fabric with at least 75% stretch in both directions such as dance and swimwear lycra. And of course, making a pair of Girl's Pants really doesn't need much fabric!
What's needed to make a pair of Bikini Style Girls Pants:
Main fabric – Sizes 2 to 7 need ⅜ yard (0.25 meters) and sizes 8 to 14 need ½ yard (0.45 meters),
Optional swimwear lining – 13″ by 15″ (35 cm by 40 cm). This usually comes in a flesh or black color and is great for preserving modesty and giving a professional finish to your bikini bottom,
⅜ inch swimwear elastic. Sizes 2-5 will need 1 yard (0.90 meters) and sizes 6-14 will need 1¼ yards (1.10 meters).
The designer reminds you that you should make sure you choose a good brand of swimwear elastic that is chlorine and sweat resistant. Don't choose a cheap overly stretchy elastic as you won't get good results.
You can read the designer's instructions, on her blog, on how to sew the Pillowcase Dress pattern by clicking HERE.
If you would like to download the FREE pattern you can click on the purple button below.
Click here for the FREE pattern
Downloading this free pattern? Great! You would make our day if you 'bought us a coffee' to help with the site running costs. Thank you.