Baby Bibs FREE sewing pattern
|
All articles may include affiliate links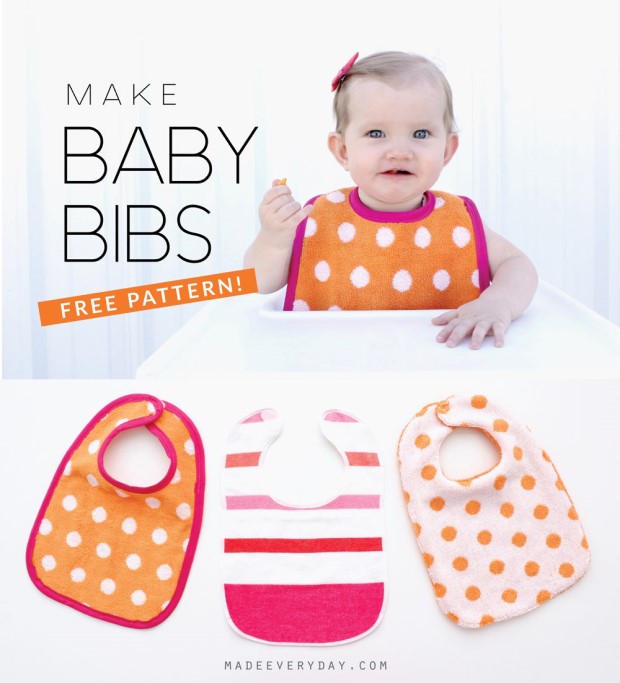 This is the Baby Bibs FREE sewing pattern from the designer Made Everyday with Dana.
Who doesn't love sewing for babies? Well, we know the designer definitely loves sewing for babies and making baby gifts. As Dana says – they're just so easy and only take bits of fabric.
With this project, Dana went to Target and bought every bright-colored towel she could find!
This project of making a Baby Bib is so easy to make. And at the same time, they can double as a burp cloth, drool wipe, whatever you need.
Dana shows you two cute versions using terry cloth towels.
You'll need quite a few of these for your baby because kids get messy, kids get clean, and the cycle never ends.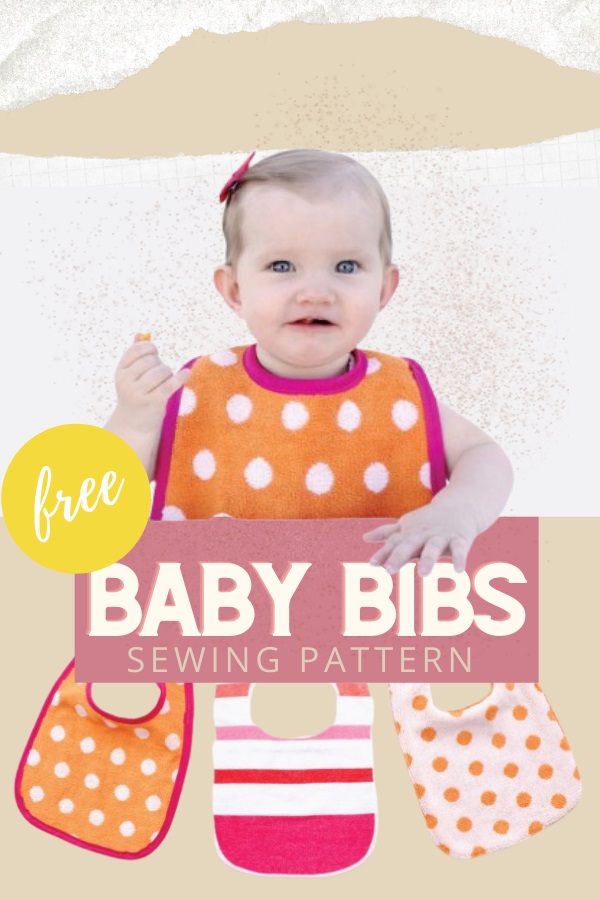 This pattern is great because it fits any size head with a velcro closure in the back. Once you print the FREE pattern you'll see that there are two pages. You should print at 100%. Do not "scale to fit." Check the 1 inch or 1 cm box to make sure you've printed to the proper size and adjust your printer if needed. Cut along the top pattern piece on page two and match it up with the bottom pattern piece on page one (at the black triangle). And then tape the pages together. Then you are ready to cut out the appropriate "size."
This pattern is sort of a one-size-fits-all. So the two different "sizes" refer to a single-layer bib and double-layer bib.
• The single layer is finished off at the edges with bias tape.
• The double-layer is sewn together around the edges and turned right-side-out (with a 3/8 inch seam allowance).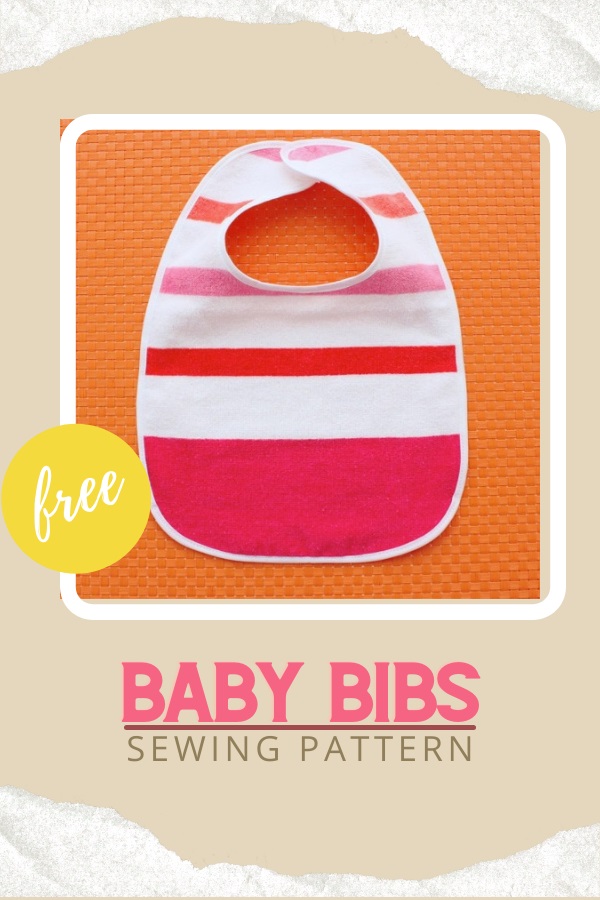 Dana will show you both methods. So grab your pattern and a fun towel and make yourself a wonderful Baby Bib.
If you would like to download the FREE pattern you can click on the purple button below.
Click here for the FREE pattern
Downloading this free pattern? Great! You would make our day if you 'bought us a coffee' to help with the site running costs. Thank you.