Baby Bib With Pocket – FREE Pattern
|
All articles may include affiliate links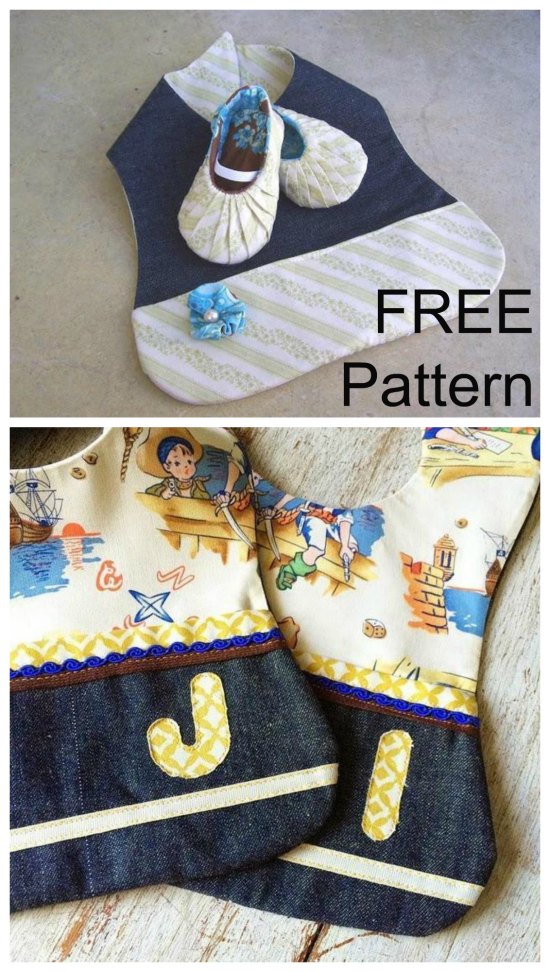 [UPDATE – sadly this pattern seems to be no longer available. We've searched all over the web, and it has been withdrawn from the designers site. If you know of anywhere it is still available, please let us know. Sorry, sometimes these things happen, patterns disappear and it's outside of our control.]
We love free patterns. When you have kids, the costs can really mount up, so any time you can grab a good sewing pattern for free, download it to your pattern library. You never know when you'll want to use it. This time we have a good pattern for a baby bib with crumb pocket.
The Baby Bib With Pocket is easy to make and comes with a pocket at the bottom of the bib that catches all that stuff that babies drop out of their mouths. Ideal for when eating crackers and cookies, or anything with crumbs and drips.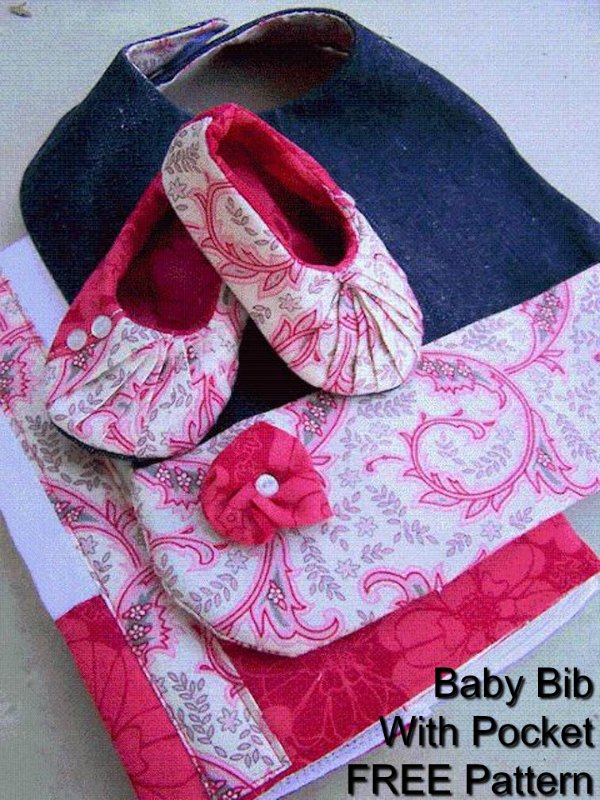 The baby bib is shown here with some really cute shoes. The pattern for these baby shoes is free too from the same designer, so grab that and keep it in your pattern library too! We've included a separate button for the baby shoes.