Zola Pen Case FREE sewing tutorial
|
All articles may include affiliate links

Here's a lovely project for you to work on that comes with a FREE tutorial from the brilliant designer Sew can She..
You can make this children's Pen Case that they can take to school or use at home to keep all their pens and pencils in one place. When the Zola Pen Case is unzipped, it opens all the way so you can see all the contents. When it is zipped up it makes a cute little rectangular box. The end of the zipper snaps to the bottom of the case to make the handle.
The approximate finished size is 8″ by 2″ by 2″ – not including the handle.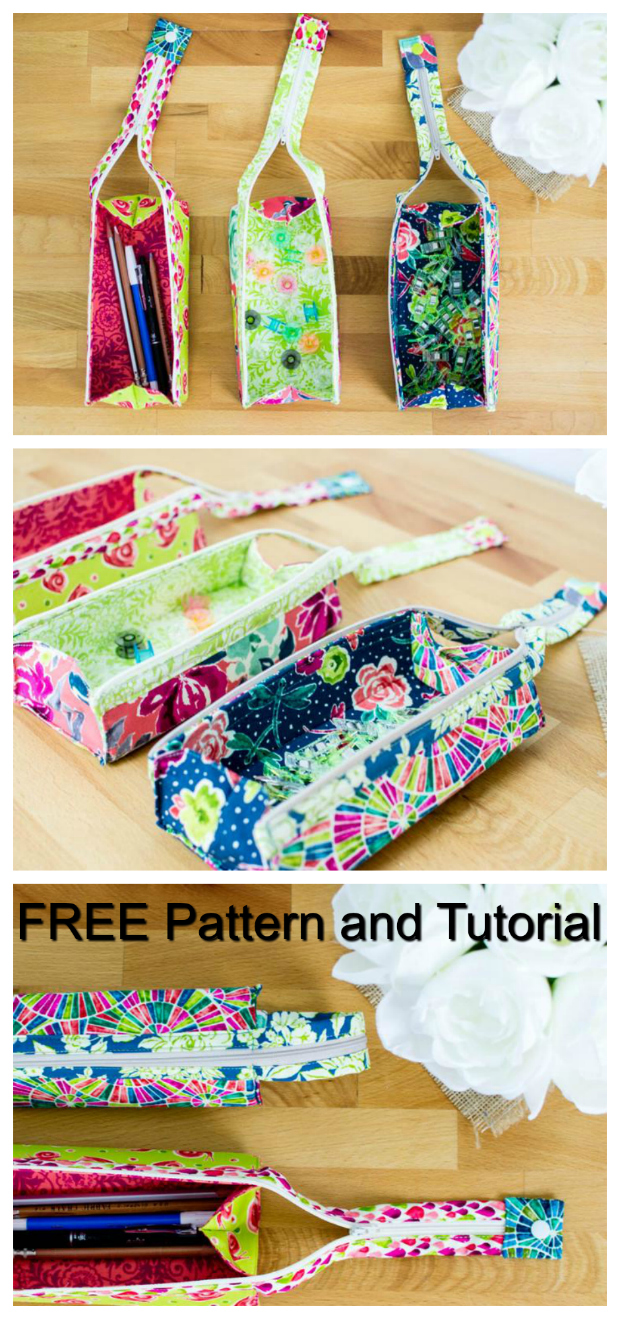 What you will need to make the Zola Pen Case:-
Please note that you can link to the designer's blog post (tutorial) by clicking on the button below. If you would like to download a PDF file of the Zola Pen Case Pattern that has been optimized for printing then it will cost you $2.00. The link for the paid PDF file is here. The designer says – "Purchasing this pattern is in no way required to complete the project. The templates and all of the instructions are contained in the blog post".
Click here for the FREE tutorial
More ideas for bags to sew for kids
Check out the pins on our Bags to Sew for Kids Pinterest board where you can pin and save your favorite sewing patterns to your own boards to make them easier to find later. Don't forget to pin this pattern too.
This pattern originally appeared on our sister site at Sew Modern Bags