The Sleepy Robe FREE Pattern sizes 18 mths to 8 yrs
|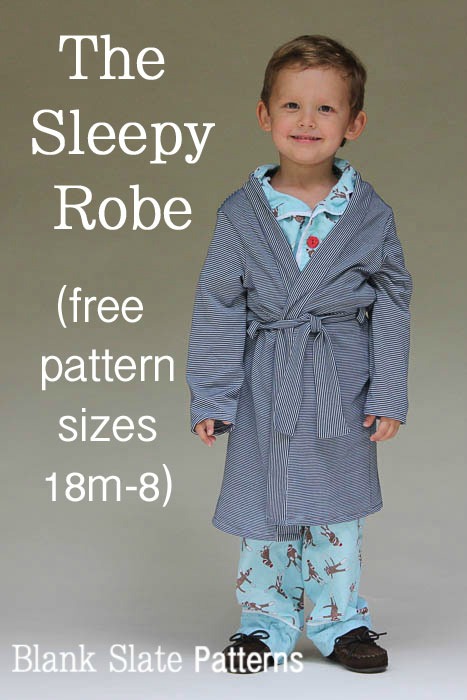 This is another great designer who takes lots of time when producing her patterns and someone who really takes pride in producing an awesome set of photos to properly show off her project.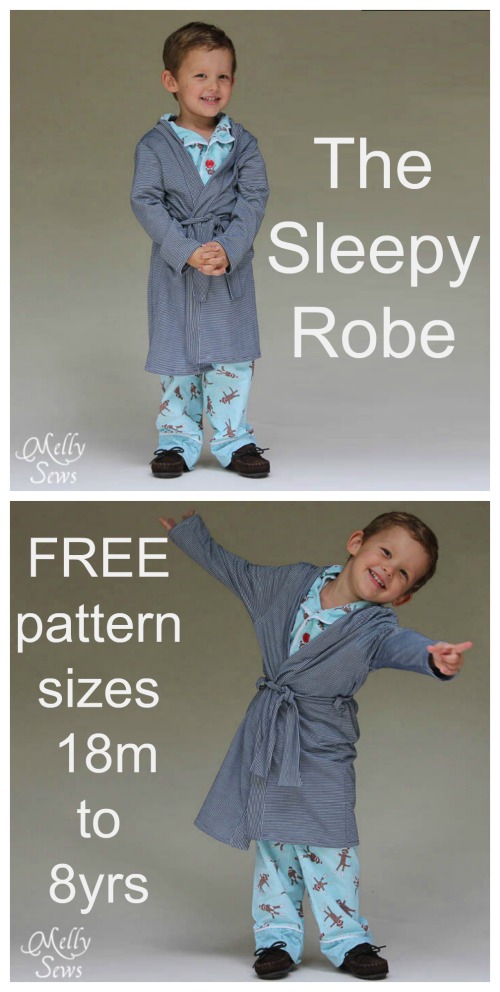 This is the Sleepy Robe pattern and to get the pattern you have two options as follows:
Sign up as a newsletter subscriber for this designer and get the digital pattern and printable instructions 100% FREE.
Or you can buy the digital pattern and printable instructions for $2.
To get either of these options then please follow the link below.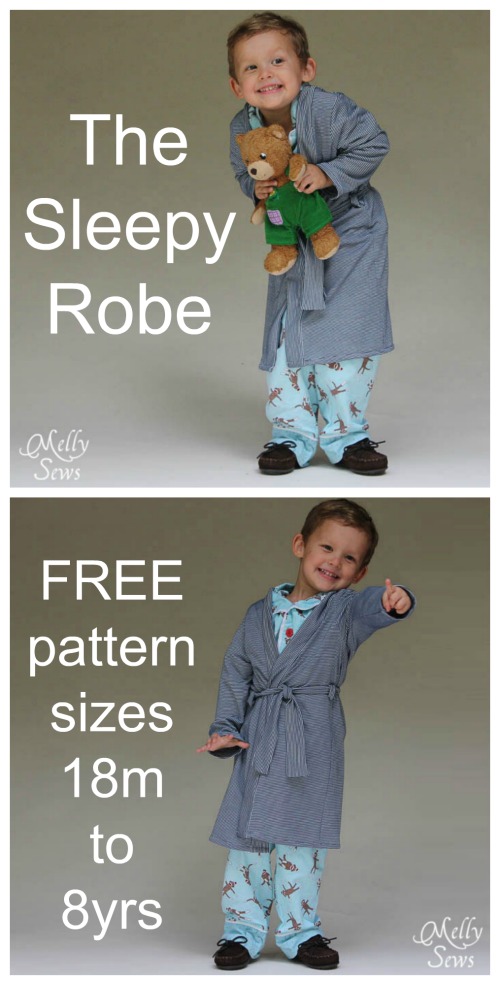 This pattern is really great as it is both quick and easy. The pattern comes in four sizes as follows: 18m/2T, 3T/4T, 5/6 and 7/8. If you need to make the pattern smaller or larger then you can follow this designers very useful post on pattern grading.
The Sleepy Robe can be made in pretty much any fabric like knits, woven, fleece etc. You will need 1 1/2 yards of fabric for the smaller two sizes and 2 yards for the larger 2 sizes.