Fleece Mitten FREE sewing pattern (Children/Teen/Adult sizes) + video
|
All articles may include affiliate links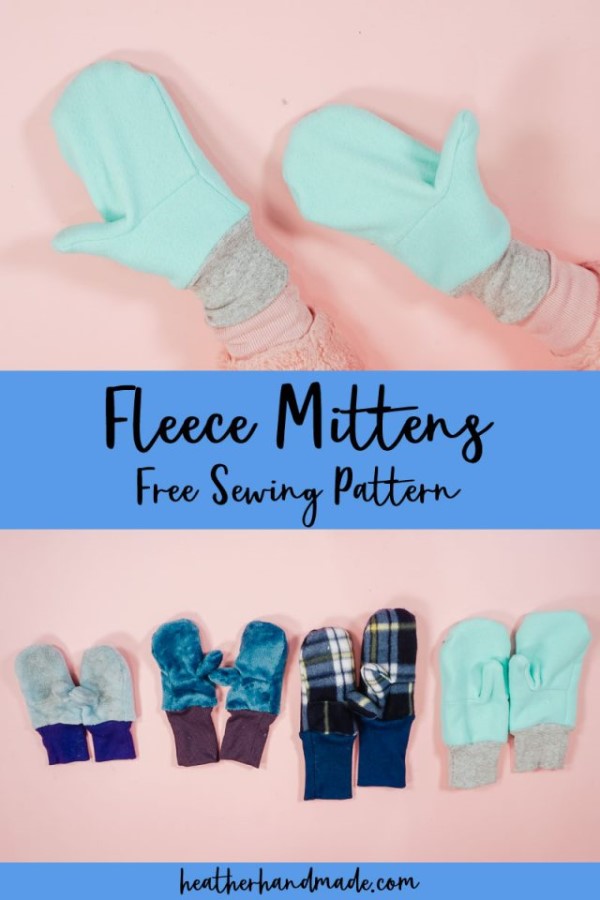 This is Fleece Mitten FREE sewing pattern (Children/Teen/Adult sizes) from the designer Heather Handmade.
Now's you chance to make these great handmade gifts! As the designer says there's something cute and special about mittens. Maybe that it reminds me of being a child or that they are the cutest curves. They definitely keep hands warmer than gloves even if they are a little impractical.
This is a simple curved design with space for the thumbs. The designer also made the cuffs extra tall to help keep them inside the sleeves. The designer's kids always complain about their sleeves coming away from their gloves and mittens so those extra long cuffs will be just perfect!
As far as what fabric you should us these mittens are designed to be used with a stable knit fabric. A stable knit fabric stretches along the horizontal line, but it does not stretch along the vertical line. Stable knit fabrics are polar fleece, sweatshirt fleece, French terry, and more. Just check the stretch before you sew. The mittens should be cut so that the horizontal stretch will go around the hand to make them comfortable and snug as it's being worn. For the cuff the designer used rib knit to get a stretchy fabric that has good recovery.
Please note that if the fabric has any natural fiber like cotton or rayon, the fabric should be washed before cutting and sewing. Wash and dry hot so that any shrinkage will be removed.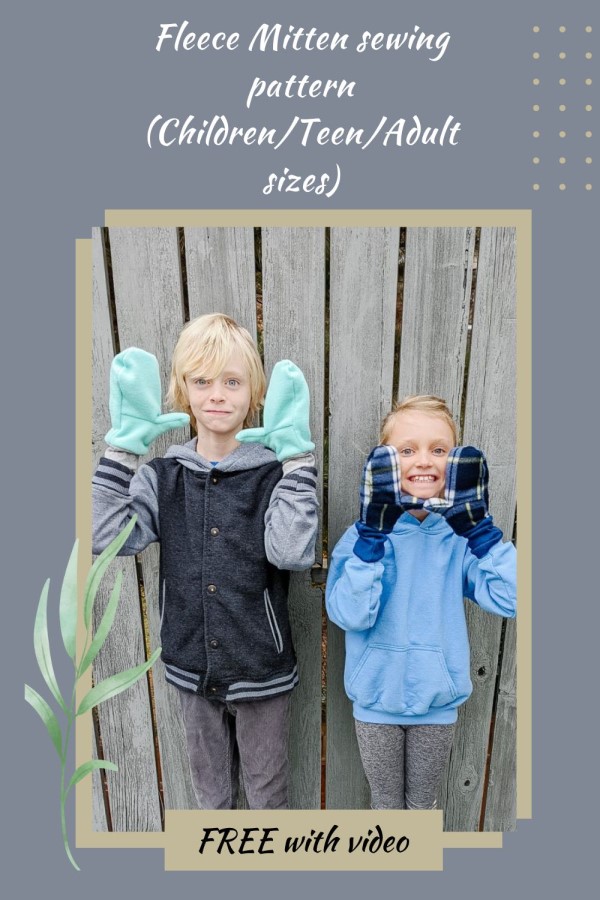 Please be aware that these are not snow mittens, but they do keep your hands warm for cold days.
The mitten pattern has lots of different sizes. There's toddler, child small, child medium, child large, teen, adult small, adult medium, and adult large.
You should measure the hand around the knuckles to get the hand circumference. Then measure from the wrist to the tip of the longest finger to get the hand length. Use this to find the closest measurement to choose the right size. Go by the largest measurement (either circumference or length) instead of blending sizes.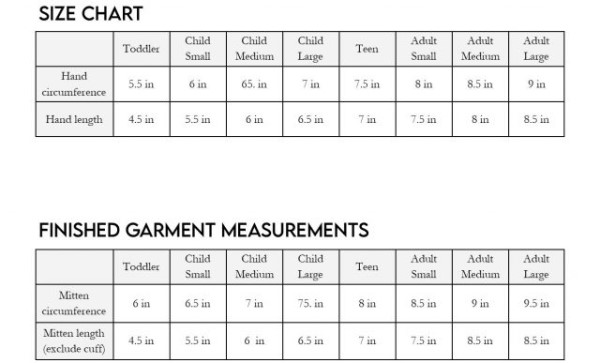 Besides giving you this free pattern and written tutorial to make her Fleece Mittens she has also produced a 9-minute video tutorial on her YouTube channel that you can watch below.
What's needed to make a pair of Fleece Mittens:
⅓ yard of stable knit fabric like polar fleece (the warmest option), sweatshirt fleece, or French terry,
¼ yard of ribbing or rib knit,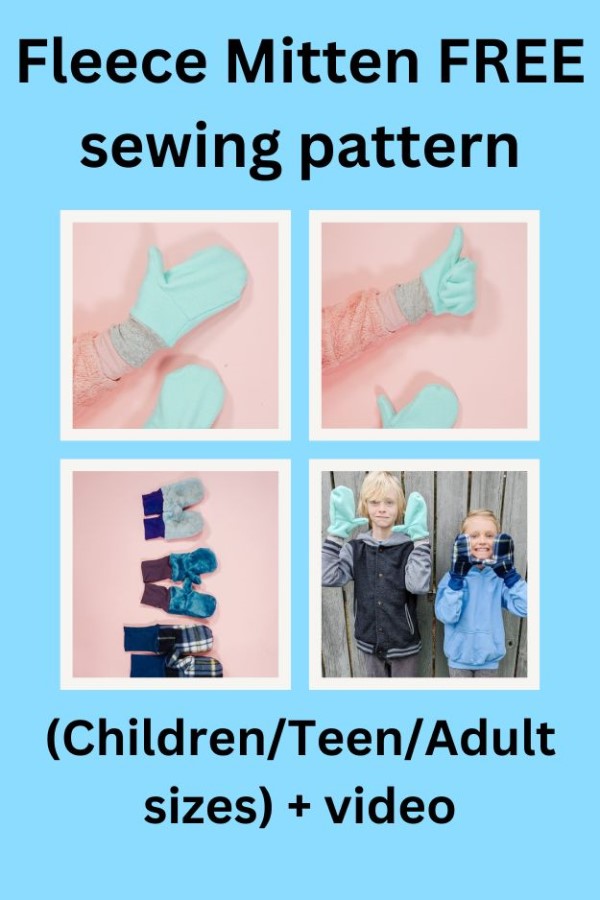 If you would like to download the FREE pattern and follow through the step-by-step written tutorial on the designer's blog you can click on the purple button below.
Click here for the FREE pattern
However, if you want the pattern and tutorial as a PDF then you can purchase the pattern and tutorial from the designer HERE. You won't then need to access the internet every time you want to make it.