Simple Bunny Fabric Toy FREE sewing pattern
|
All articles may include affiliate links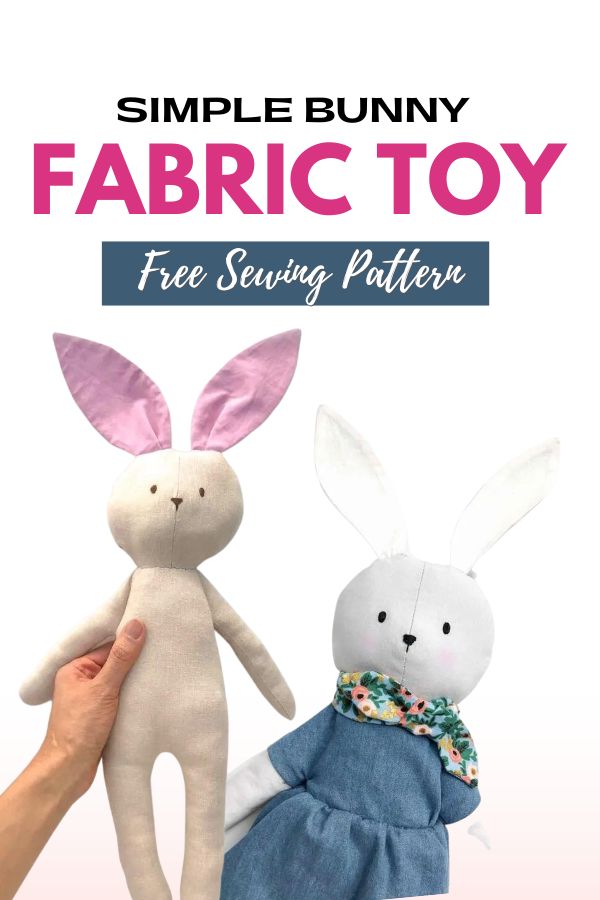 This is the Simple Bunny Fabric Toy FREE sewing pattern from the designer Mindy Makes.
This project shows you how to make a bunny rabbit out of fabric with these free step-by-step instructions!
This excellent Bunny Fabric Toy will make an awesome toy and companion for your little one. They're great to have as toys or for your little one to have on their bed. The more the merrier.
The designer has designed her Bunny Doll to be long and skinny so that you can put outfits on her. The designer says even if you consider yourself a beginner, the step-by-step instruction has plenty of details to guide you to success!
You can use any fabric and pattern to make bunny's dress and scarf. In this version, Little Miss Bunny is wearing a one piece dress in denim, accessorized by a floral scarf made with fabric from Rifle Paper Co.
When you have finished making a Bunny Fabric Toy it will measure approximately 20″ (51 cm) from the top of the ears to the tip of the legs and 9.5″ (24 cm) wide from arm to arm.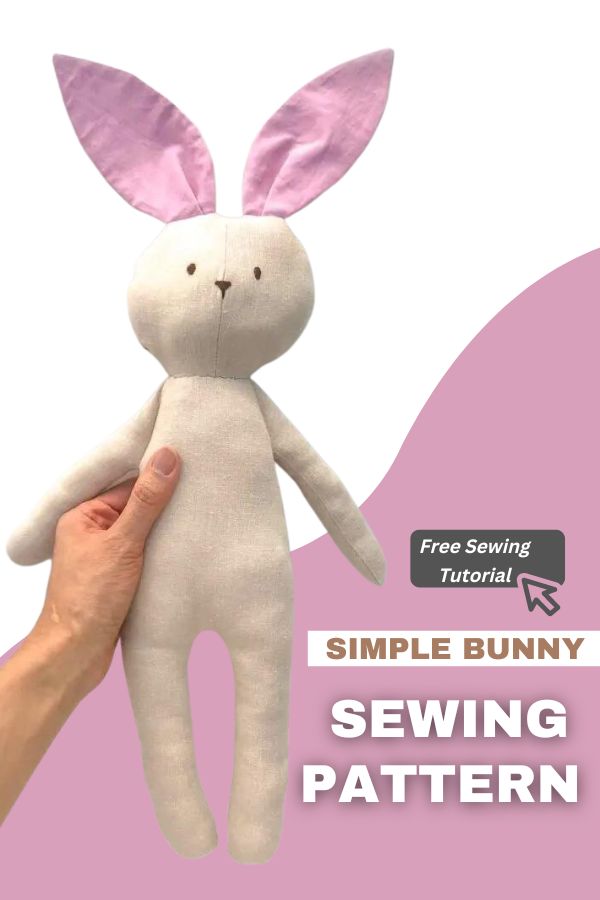 What you will need to make a Bunny Fabric Toy:-
The Bunny sewing pattern – available in the Free MindyMakes library,
Fabric for Bunny – 1/2 a yard (or anything more than 15″ (38 cm) of fabric. The designer recommends cotton or linen if you consider yourself a beginner. Otherwise, knits, fleece or cuddly faux fur fabric would be great too,
Lining for the inside of Bunny's ears – 7″ (18 cm) or about 1/4 of a yard,
Fusible interfacing – if you want to add a little stiffness to the ears,
Embroidery floss – black of brown,
Polyester fiberfill – The designer likes using Fairfield Crafter's Choice Dry Polyester Packing Fiberfill. For more discussion about different types of fiberfill, check out How to Sew a Plushie on the designers website,
Matching thread,
Hand sewing needles,
A stuffing tool – you can purchase a stuffing tool, but the designer says a chopstick, blunt scissors or flat screwdriver works great too,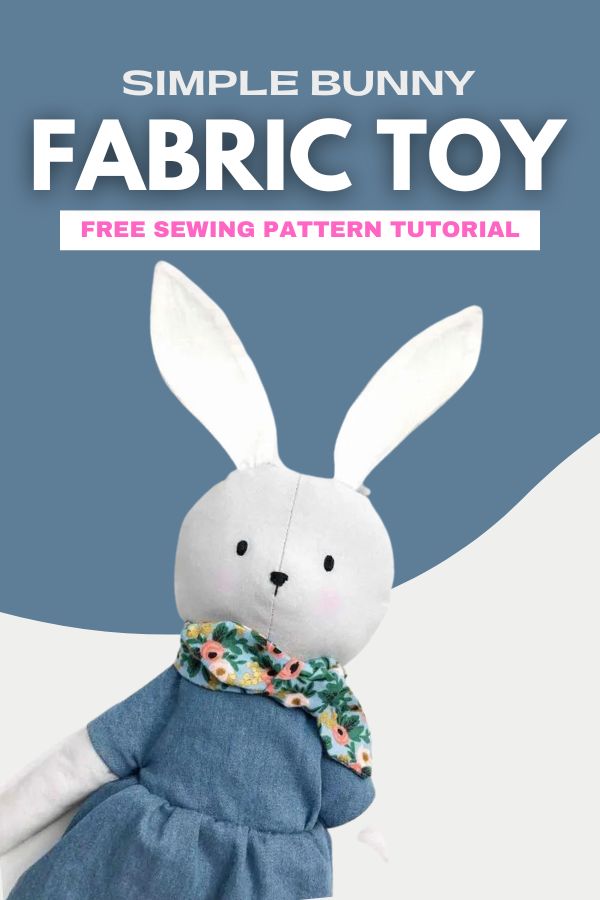 The pdf pattern is easily printable on Letter Size (8.5″ by 11″) or A4 paper. In order to make the size you see in the tutorial, you will need to enlarge the pattern. The designer has included a 1″ and 3 cm guide on each of the pattern pieces so you know how big to enlarge the pattern. Otherwise, she says the petite version of this bunny will be equally adorable as well!
If you would like to download the FREE pattern you can click on the purple button below. Otherwise there is an ad-free, printer-friendly pdf version of this step-by-step sewing tutorial available for purchase in the designers shop. The pdf tutorial includes a full size Bunny pattern, and in addition you will receive the pdf pattern for Bunny Dress and Scarf to give Miss Bunny a little outfit.
Click here for the FREE pattern
Downloading this free pattern? Great! You would make our day if you 'bought us a coffee' to help with the site running costs. Thank you.