Sew your own lunch bag – video
|
All articles may include affiliate links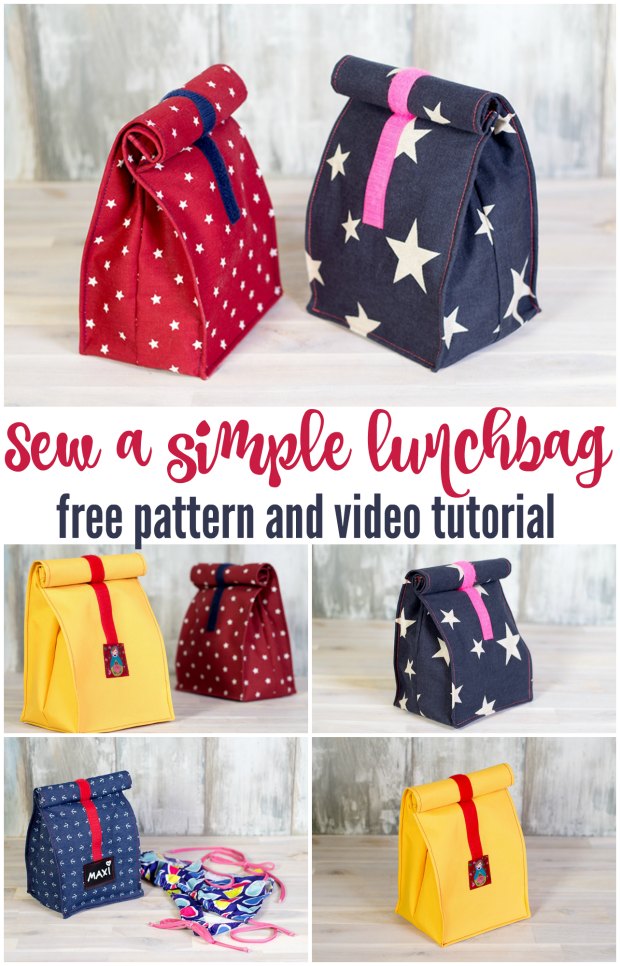 Something a little different for you today – a sewing video in a foreign language. OK, bear with us, because we only just learned this recently ourselves and just HAD to pass it on to you so you can explore a whole new and wider world of sewing.
Did you know that you can auto-translate YouTube videos? No, neither did we! Check out how. See that little box on the bottom right of the video – that's the subtitles or captions box. Click there to pick the language of the subtitles. If they aren't available as standard in your language, you can ask YouTube to auto-translate them for you using the Settings icon which is the little gear on the right of the captions – and there you have it, English subtitles on your foreign sewing videos. (Not all videos have this option.)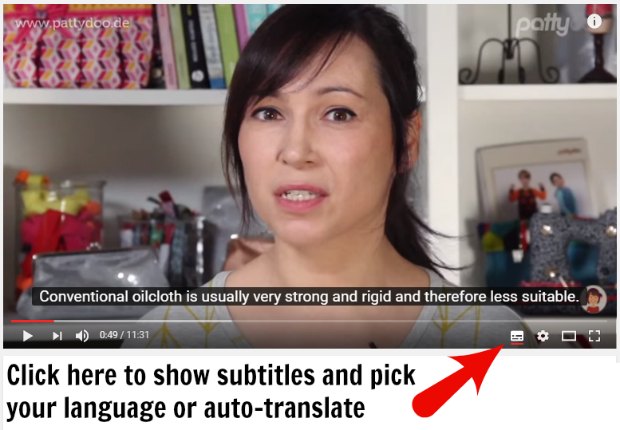 Now of course it's not going to be perfect and you can giggle along as you watch and sew at some of the strange phrases it tries to translate, but it certainly makes them more watchable and easier to understand if you aren't sure of what is being explained. Try turning on the subtitles to this video and learn how to sew this cute oil cloth lunch bag.
Finished size:
Lunchbag normal: 29 x 16 x 12 cm (H x W x D)
Lunchbag large: 32 x 18 x 14 cm (H x W x D)
YARDAGE:
Lunchbag normal: For outside and inside of each 72 x 30 cm fabric, 20 cm Velcro
Lunchbag large: For outside and inside of each 80 x 34 cm fabric, 24 cm Velcro
Download the free pattern here
(and don't forget to use the translate feature on your browser to translate the German page to English too)
This pattern originally appeared on our sister site at Sew Modern Bags