Reversible piped vest pattern for boys – free (5T)
|
All articles may include affiliate links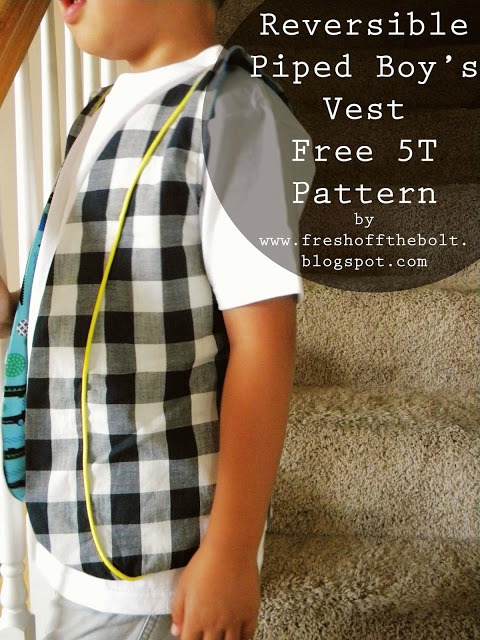 [UPDATE – sadly this blog has been removed from Blogger and we haven't been able to find this pattern anywhere else. Our apologies, sometimes things like this happen and it's outside of our control. We hope you may be able to find an alternative on the site. You can find search results for VEST PATTERNS HERE.]
Use this FREE pattern and make a great Reversible Piped Boy's Vest.
It's both very fun and very easy. There are no buttons, no zippers, no pockets for you to worry about. It's a great beginner sewing project that can produce some amazing results depending on the fabrics that you choose.
The designer has made this FREE pattern but just in the 5T pattern size which is her son's size. However, she does not think it would be difficult to size up or down if you need a different size. Her son is also on the smaller side of 5T so it could also work for a 4T.
Woven fabrics were used for this project, however, the designer mentions that although she has not tried knits yet she thinks it would work as well since this pattern is very simple. The extra stretch would help if you need it to fit a slightly bigger child and don't want to upgrade the pattern to a larger size.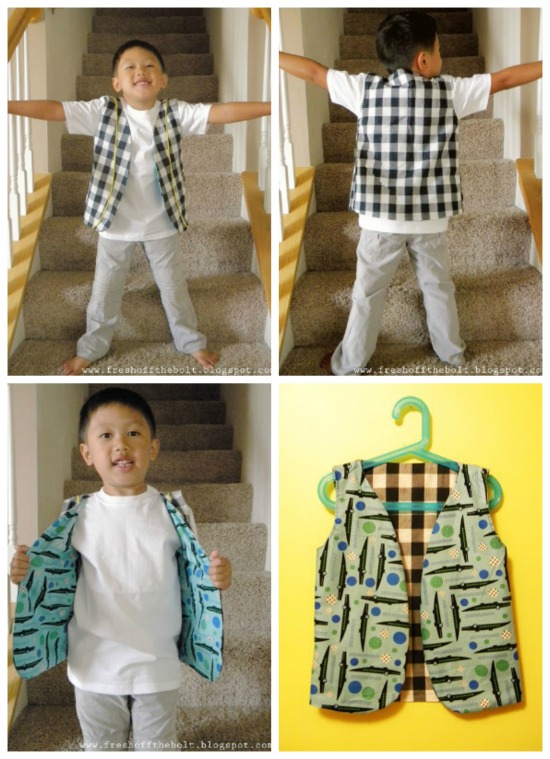 What you will need to make this Boy's Reversible Piped Vest
Two contrasting fabrics
HeatnBond iron-on adhesive