Patrick The Monkey Toy sewing pattern
|
All articles may include affiliate links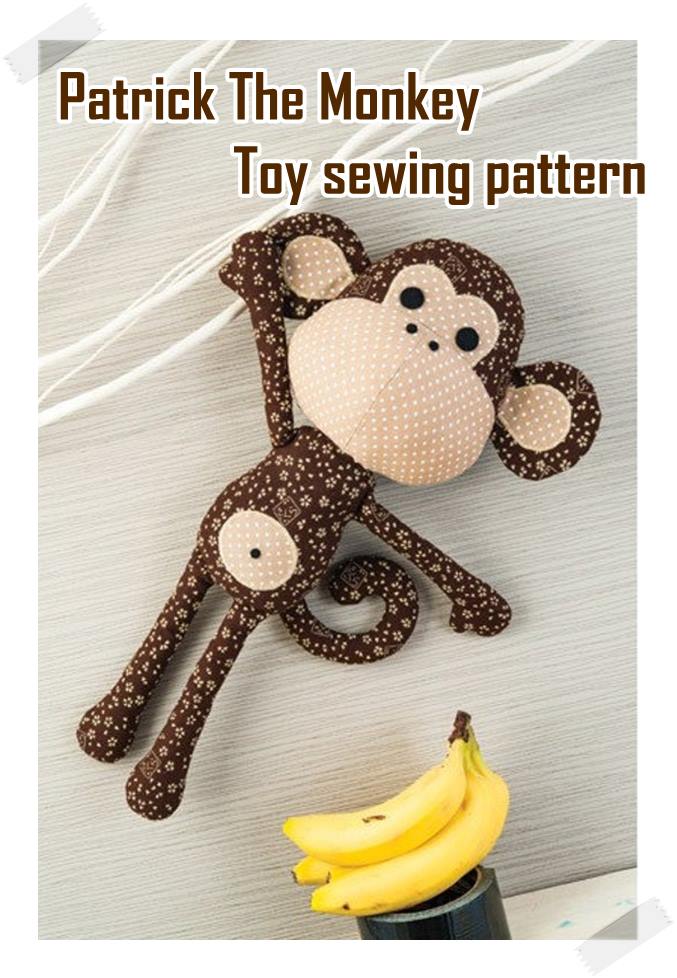 Who else is not in love with crazy little monkeys? In this post, we've brought you a pattern from some great designers from which you can make a perfect gift for your own little monkeys: Patrick the Monkey Toy.
Stuffed toys are adored by generations, and children will always be happy to remember them once they grow up. We all happily recall that one stuffed toy from childhood that we kept really close to us. Through playing with stuffed toys and dolls, toddlers have their own form of pretend play, develop speech and mimic scenarios that overall helps their development.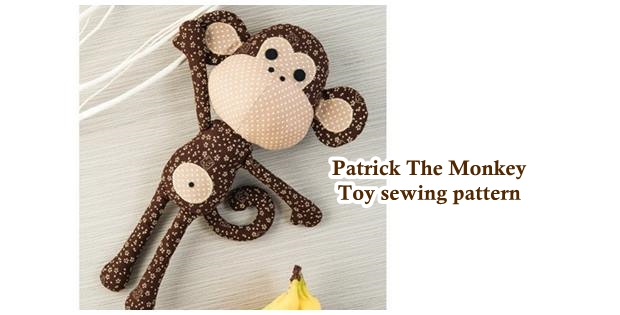 Having a stuffed friend in those younger years is a good thing for a lot of reasons. A stuffed bunny, teddy bear or cute monkey represent living beings, someone with whom, a little child may share all their thoughts. A child is a child, and regardless of whether you have a boy that you dress in blue or a baby girl who is all in pink, they have the same needs and evolve in the same way. So it's especially great that this toy can be for both your son and your daughter.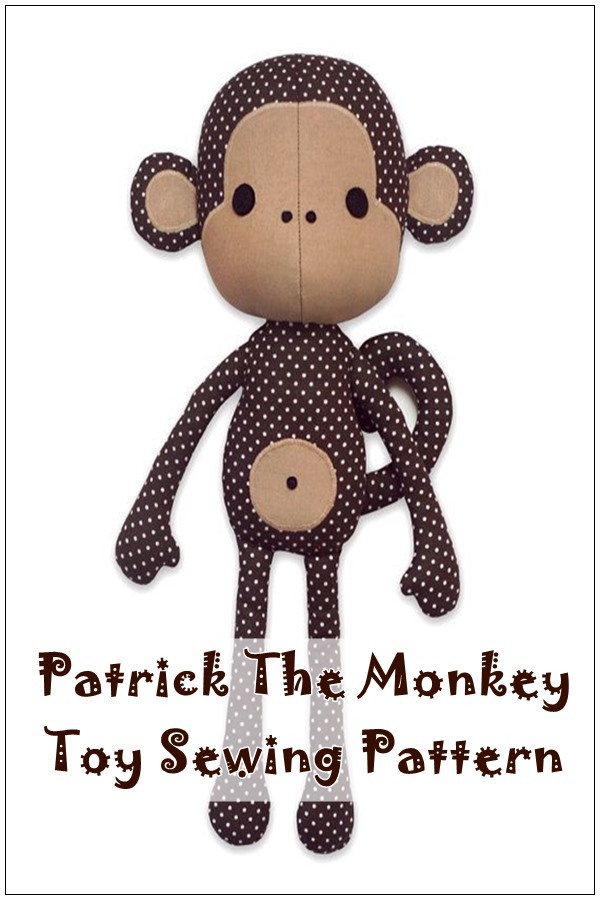 Patrick the Monkey Toy Sewing Pattern is a really cool project that you can make for your child or as a gift to a friend's child. It might be that this little monkey toy becomes your child's favorite childhood toy.
This sewing pattern is great for beginners because it comes with step-by-step diagrams, clear instructions and full-size pattern pieces. The PDF file of the pattern is in full-color mode. The size of the finished monkey toy is approximately 44 cm. The designer made this toy in the colors of realistic monkeys, but you can do whatever you like and choose whatever color you like.
To sew this cute Patrick the Monkey Toy, you will need a sewing machine, fabric, stuffing (wool or sponge) and a pinch of love.
---
---
More sewing patterns for toys on Pinterest ->
It's so much fun to sew toys and they make the perfect handmade gifts. We've saved lots of our favorite
toy sewing patterns
here to our Pinterest board. You can follow the board below, and don't forget to save some of the ideas to your own boards for later. Happy sewing.