FREE Reversible fabric crowns sewing pattern
|
All articles may include affiliate links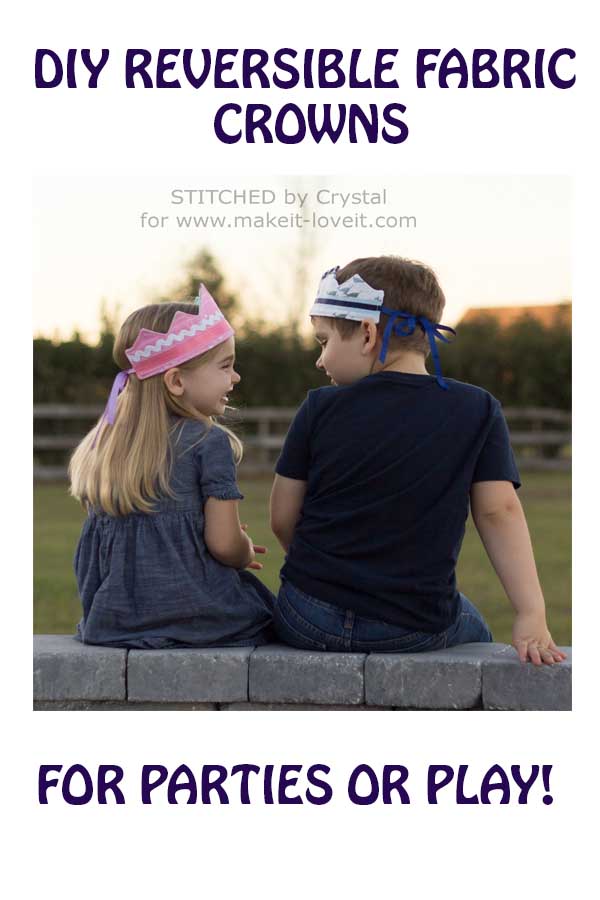 Did your boy ever dream of becoming a king? Have you ever wanted to make a crown for your princess? Well, look no further! Here you can find a free DIY reversible fabric crown which we are sure that your kids will adore.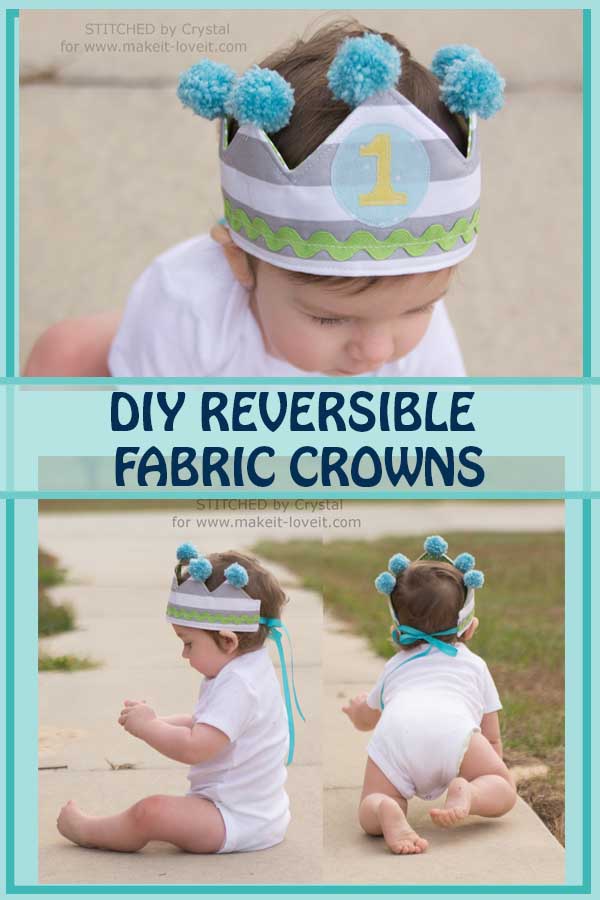 This is surely a perfect accessory for a birthday party or a play party. You can take some magical photos to capture your precious memories of your little one looking like royalty. The best news is that the crown is one size fits all which makes it very easy to make. It ties in the back so you only need this one pattern for your precious little one to look like a king or queen. You can personalise the crown if you wish, with some fun prints, or maybe your loved one's initials, or a character who they love.
Level: Beginner/Intermediate.
Occasion: Birthday party, play and dress-up parties.
To sew a fairy tale crown, you need only these simple ingredients:
Scrap fabrics.
A 4″ by 15″ piece of fusible fleece.
Iron-On interfacing.
Scrap trims or buttons.
1-yard of ribbon.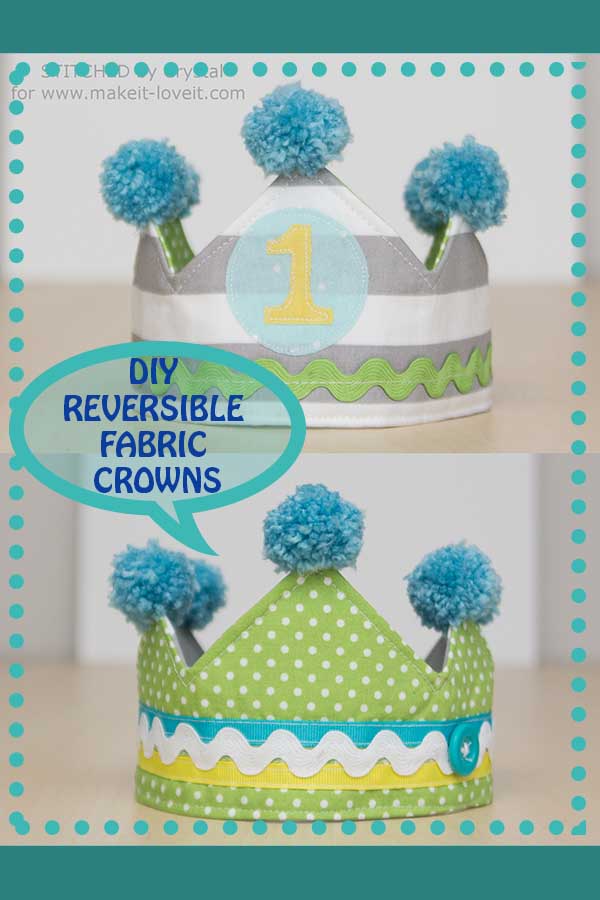 The pattern is completely reversible, so you will be able to make two special crowns in one. Also, there is no real need to work with some special materials unless you really want to. We are sure that you can make one from scratch from your leftover scraps that everyone has. You just need to use your fabulous imagination. This is a great opportunity to make a beautiful crown with a FREE pattern and make your kid super happy!
Click here to get the FREE pattern
Even more free kids sewing patterns here -->
If this isn't quite what you are looking for but you really want a free pattern, then do take a scroll through our
Free Kids Sewing Patterns Pinterest board.
Pin and save all of your favorite sewing patterns to your own boards to make them easy to find later. Don't forget to pin this pattern too.