Monster Bib FREE sewing pattern
|
All articles may include affiliate links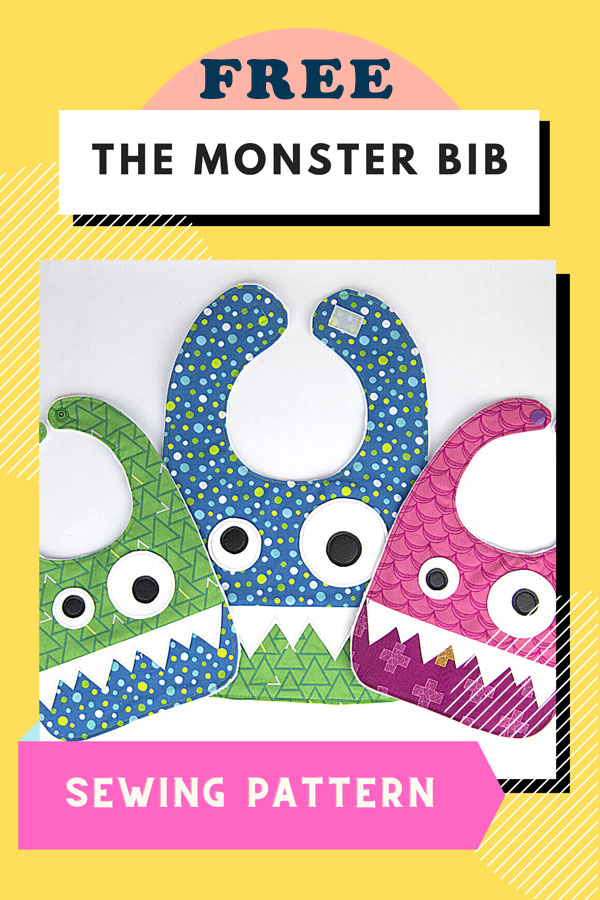 Your Babies and toddlers can make a lot of mess during mealtime. They cannot always look cute and adorable all of the time. With their hands getting messy and spilling lots of food, there can be a lot of cleaning up needed after mealtime. However, luckily a baby bib was created quite a long time ago now. A good bib will keep your kid's clothing a little cleaner, away from all those accidentally spilled foods!
So here is the Monster Bib from the designer Stubbornly Crafty, which is a great kid's sewing pattern that is FREE! Doesn't it look great? And besides being really practical it's a fun thing to have around at photo time.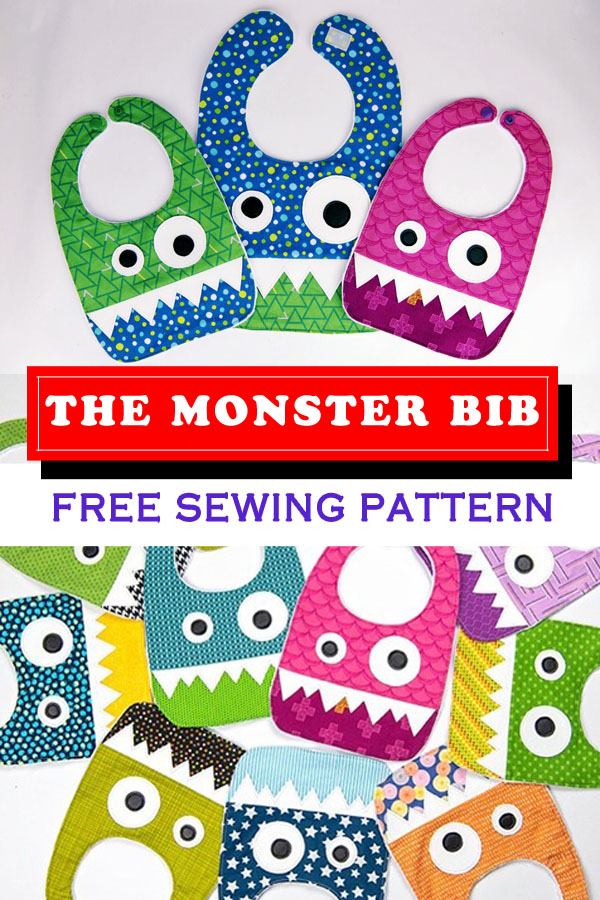 The Monster Bib sewing pattern comes in two sizes. There is an infant size that is perfect for your 6 to 18-month old baby and the full coverage bib is great for your 12-month baby to 2T (or bigger) toddler.
What you will need to make a Monster Bib:-
Two coordinating fat quarters,
SF101 interfacing (⅓ yard),
Scraps of black and white felt, vinyl, or a thicker woven fabric for eyes, pupils, and teeth,
Fabric for backing (flannel, chenille, fleece, minky, etc…),
Wonder Under (if using felt, or woven fabric for eyes and teeth),
Spray 'n Bond (if using vinyl),
Snaps or velcro,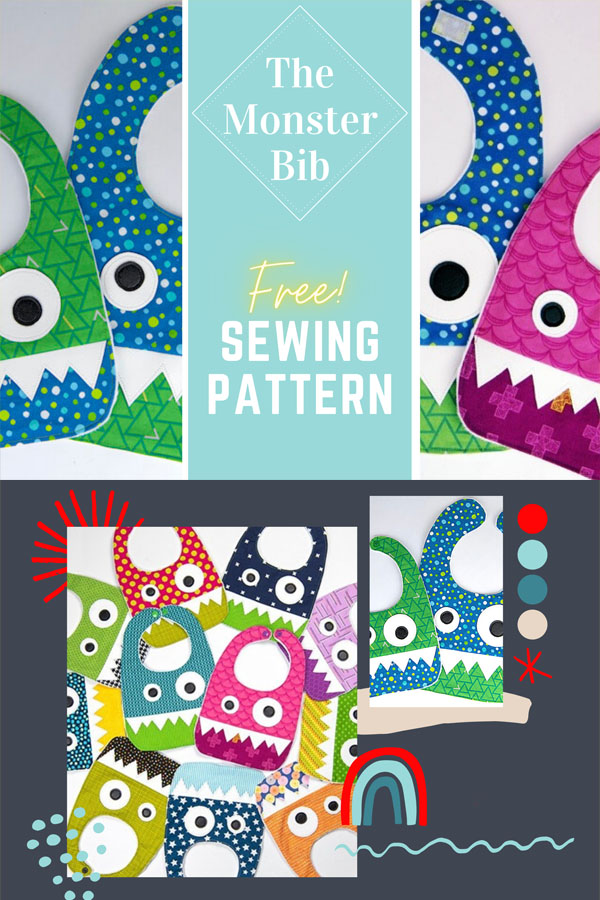 The designer used vinyl for the eyes and mouth. When using vinyl, she just traces her pieces straight onto the back of the vinyl (no Wonder Under) and then use a little Spray n' Bond to hold the pieces in place before sewing around the perimeter. She also prefers to use SF101 interfacing on the backs of the main bib cotton woven pieces and Minky dot for the backing.
Also, do not iron directly on vinyl! Use a barrier cloth and low heat. Do not iron directly on Minky, either. Just iron around the perimeter of the front of the bib after turning it to flatten it out before topstitching. Make sure to use a barrier cloth if you've used vinyl or felt (both will melt).
So if you would like to download the Monster Bib FREE sewing pattern, by Stubbornly Crafty, then just click on the red button below.
CLICK HERE FOR THE FREE PATTERN
Downloading this free pattern? Great! You would make our day if you 'bought us a coffee' to help with the site running costs. Thank you.

Even more free kids sewing patterns here -->
If this isn't quite what you are looking for but you really want a free pattern, then do take a scroll through our
Free Kids Sewing Patterns Pinterest board.
Pin and save all of your favorite sewing patterns to your own boards to make them easy to find later. Don't forget to pin this pattern too.