Girls Jacket Coat sewing pattern (6mths to 8yrs)
|
All articles may include affiliate links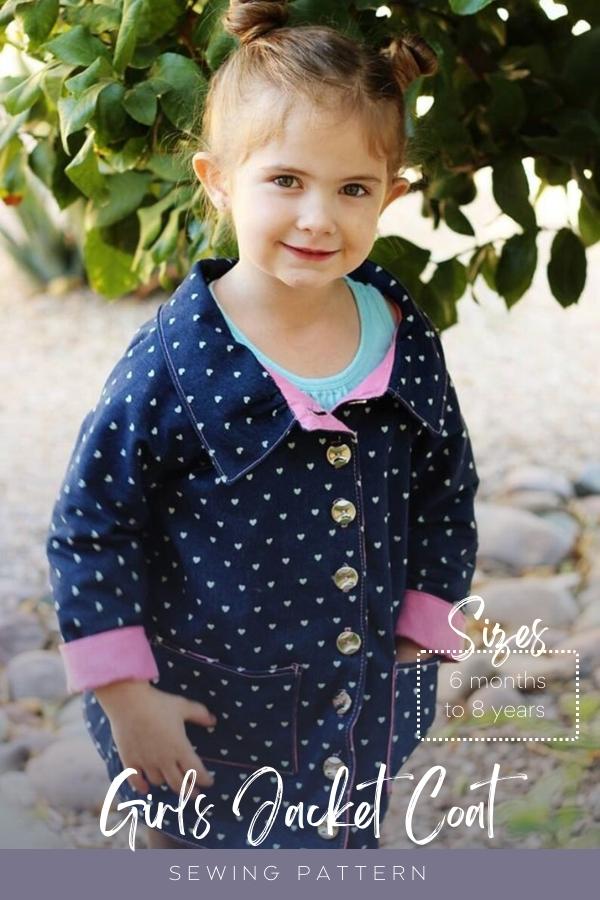 This is the Girls Jacket Coat pdf sewing pattern from the designer Seamingly Smitten.
This Little Lady Jacket, as the designer calls it, is a raglan sleeve style jacket, and as she says if you can sew a peasant top, you can sew this jacket! The pdf pattern comes in lots of sizes from 6 months to 8 years.
If you want to sew a basic yet classic jacket for your little girl then The Little Lady Jacket pattern is the one for you! Even beginner sewers can make this awesome jacket.
It's a boutique styled, long sleeved and ruffle collared jacket. The raglan sleeves make this jacket quick to create and there is no gathering and insetting of the sleeves. Simply pin and sew! You can even add a pop of coordinating color as the lining. Even if you have never sewn a lined piece of clothing before or a jacket, you can sew this one. Three buttons keep this jacket closed (or more of course), or if you are a beginner you can use Velcro strips without having to deal with buttons or buttonholes.
You can also make this jacket as a great holiday gift for a little girl you know! It can be casual when made in a corduroy, cotton, denim, minky, fleece or flannel or dressy when made in silk, linen, linen blend, wool or wool blends. This jacket can be worn over any outfit.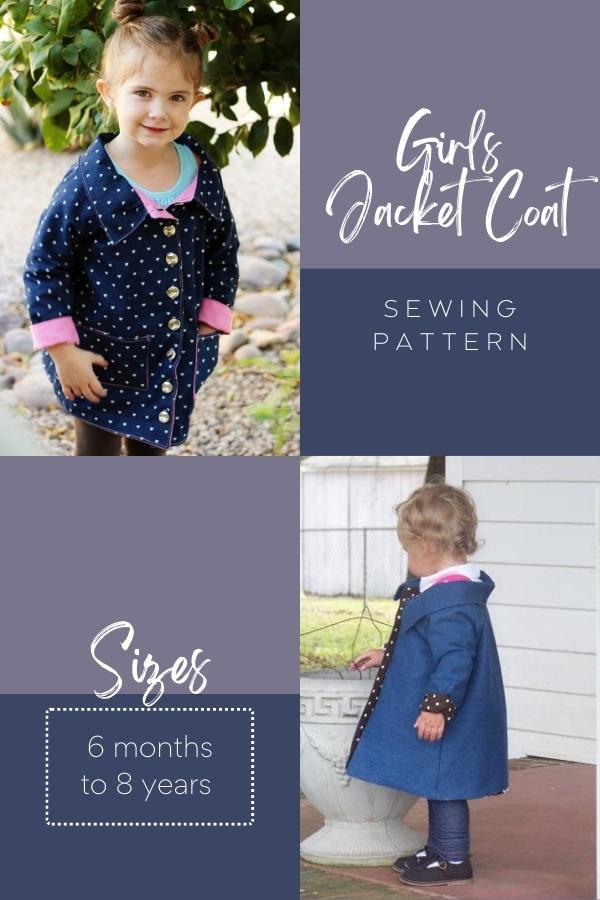 If you want this jacket can also be a blank canvas for embroidery or applique details such as felt flowers, appliqued shapes or even fun animals for those bitty babies out there,
The designer recommends that you make your jacket one size larger than your child normally wears since it will fit over her fall/winter clothing.
The designer would like to point out that in one of the pictures (blue fabric with love hearts) the customer added pockets and extra buttons. Pocket pieces are not included with this pattern.
The designer says with this sewing project full size computer generated and color coded pattern pieces are included. They are color-coded and computer drawn. All sizes 6 months to 8 years are included in this pattern. This sewing pattern features forty-eight clear photo illustrations and detailed, tutorial style instructions to help you create your very own Little Lady Jacket. There are also several HINTS throughout the pattern so you can learn extra techniques as you sew.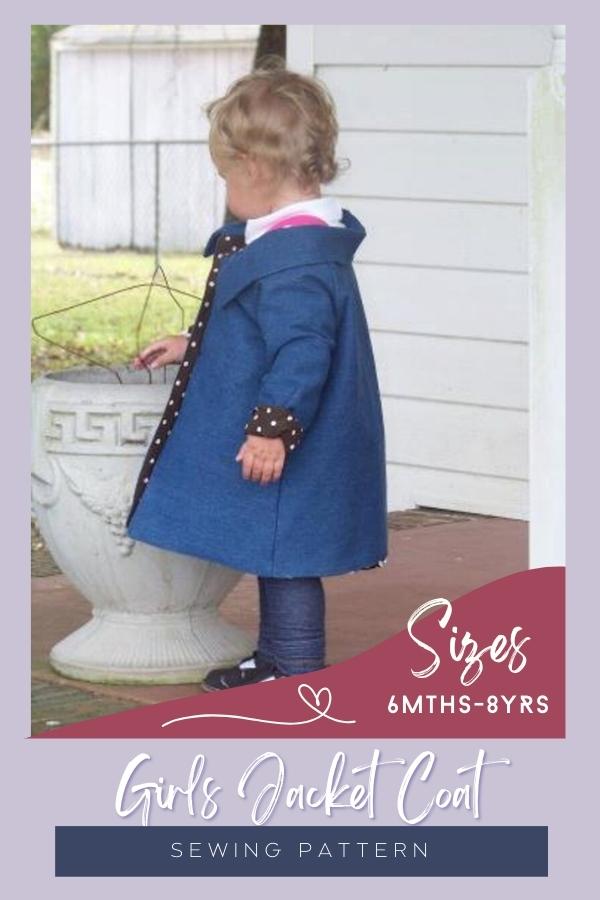 Reprint the pattern pieces anytime in any size. Button closure or Velcro closure – your choice! Sew according to your level. No enlarging necessary. No serger needed.
The Little Lady Jacket Sewing Pattern includes three pages of pattern pieces and nineteen pages of instructions.
If you would like to download the pdf pattern you can click on the blue button below.