FREE Fabric Doll pattern – boy and girl versions
|
All articles may include affiliate links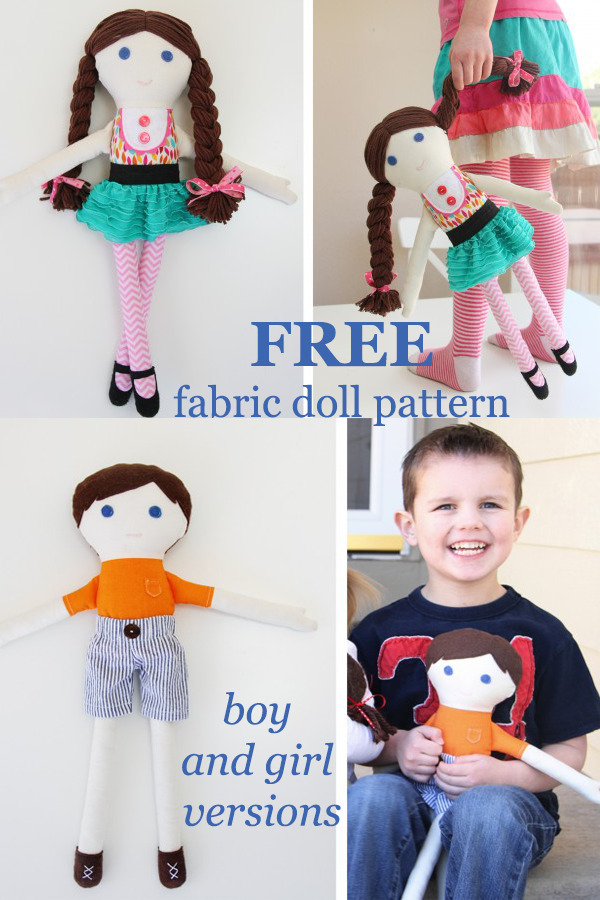 I think we can all agree that there's something special about a homemade fabric doll. You can make it personalized for your kid, it's perfect for them to carry around and it's just so soft! Also, these dolls really are a whole lot of fun to make. All the little pieces like the tiny hands or the hairline or the little eyeballs will give you such a thrill once you complete each one. The designer herself when she made them for her own children added a lovely skirt to the Girl Doll and some simple shorts with a little pocket to the Boy Doll.
A big thank you to Ashley from Make It & Love It for providing this awesome pattern and incredibly detailed tutorial for FREE.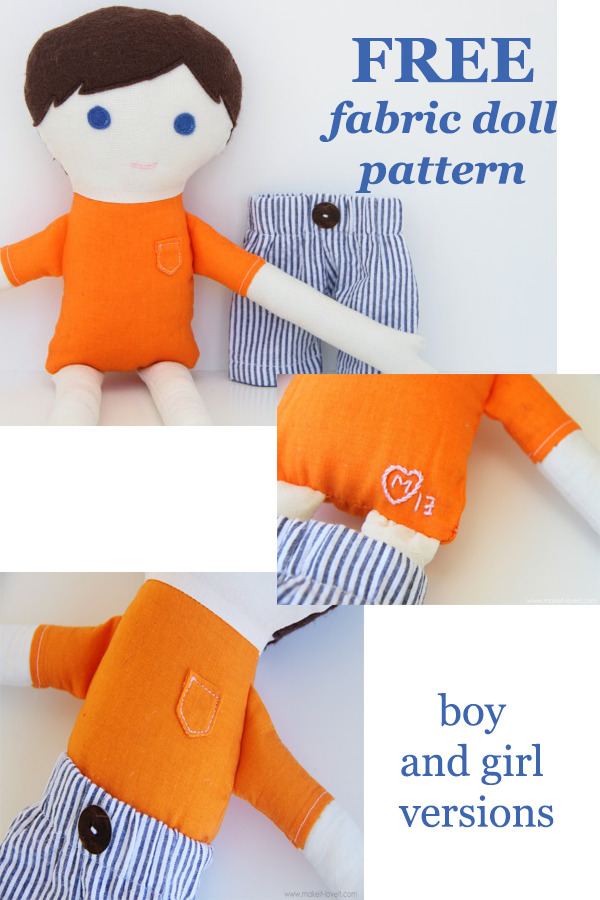 For one doll, you'll need 2 headpieces, 2 body pieces, 4 arm pieces, 4 leg pieces, and some hair. For all the doll pattern pieces you should use 100% cotton. The hair and shoes are made from felt although you can also use yarn for the hair. The doll's eyes are made from felt and the mouth is hand-embroidered. These details are very simple and easy to make. The seam allowance for the doll is a 1/4 inch unless otherwise noted.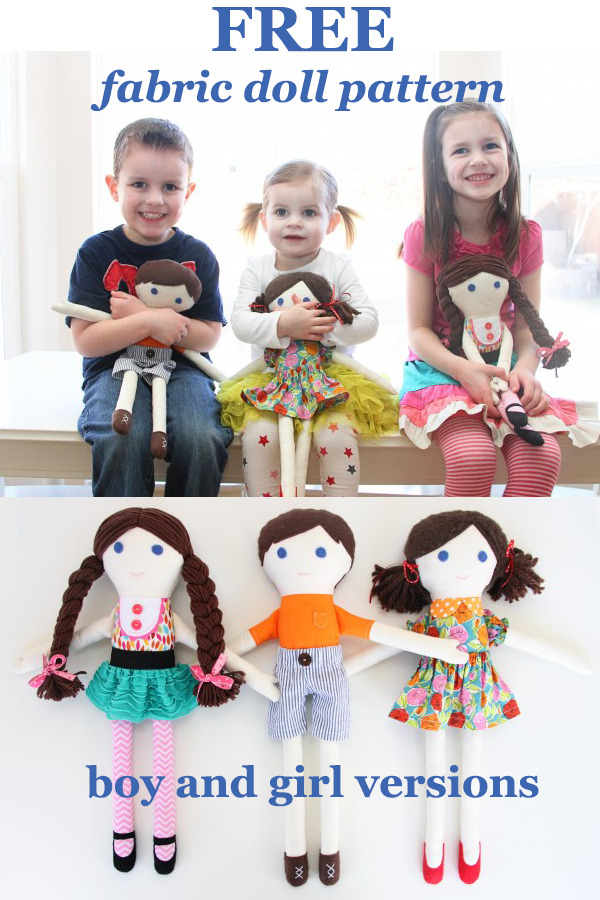 You can really make each doll as unique as you like. You can add extra clothing pieces so the dolls can be dressed and undressed, the kids will love that! The designer says that you can make the doll even more special by adding a little embroidered heart or initials somewhere on the doll.
You really will have lots of fun making one or more of these fantastic fabric dolls.
Click here to get the FREE pattern
More sewing patterns for toys on Pinterest ->
It's so much fun to sew toys and they make the perfect handmade gifts. We've saved lots of our favorite
toy sewing patterns
here to our Pinterest board. You can follow the board below, and don't forget to save some of the ideas to your own boards for later. Happy sewing.