FREE easy scoop back knit dress with bow sewing pattern
|
All articles may include affiliate links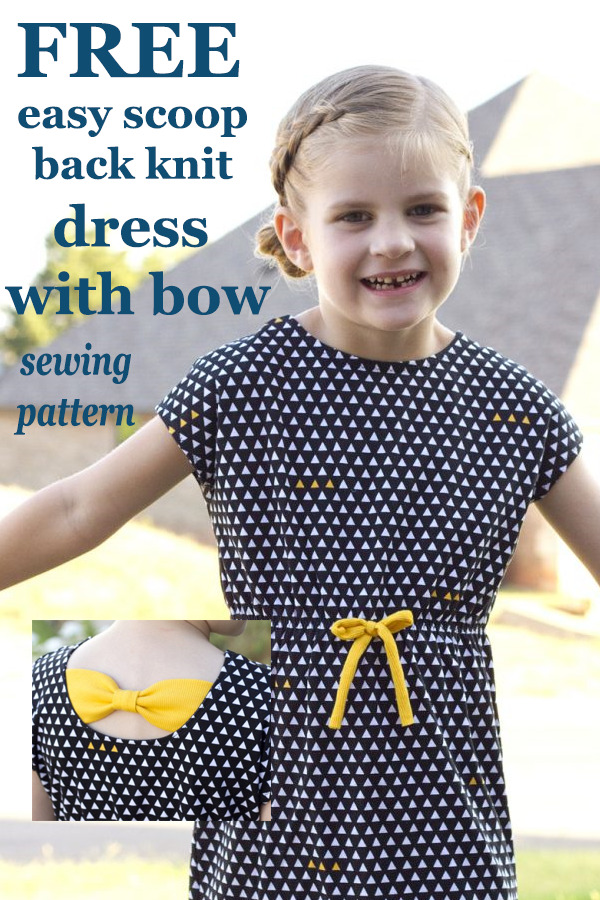 Are you looking for an easy sewing pattern to make the next dress for your little girl? All you need is a basic t-shirt shape that fits your girl and you will be able to draft this pattern yourself for FREE. This is a very basic dress that your girl can wear in kindergarten, school, playtime, in the park and even at parties.
It's a must-have dress that your girl will love wearing and you will enjoy sewing because it comes together very fast if you just aim to keep it plain. The dress has NO zipper, NO buttons, NO fussy neckline, and NO fitting sleeves! And yet it's a very pretty dress.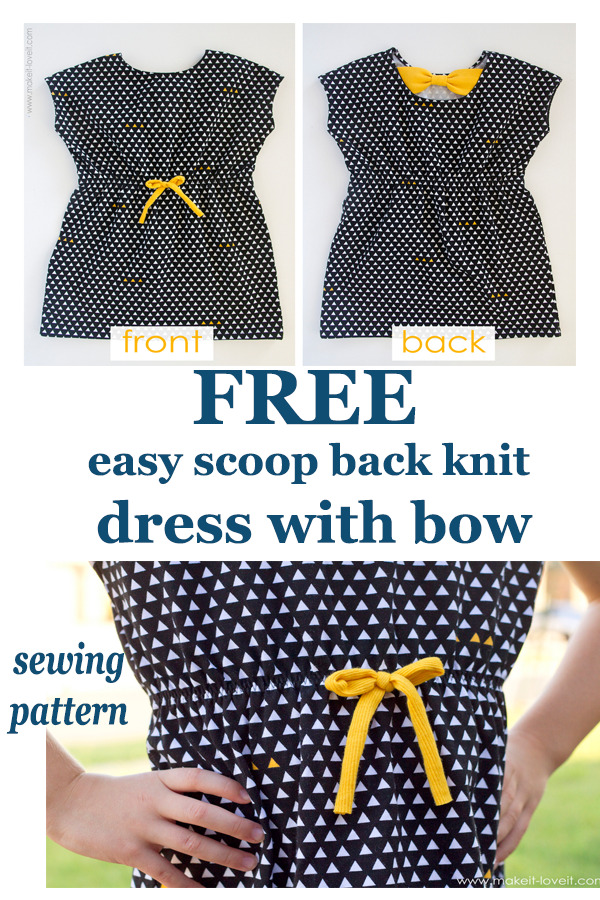 If you have a few extra minutes, you can create a little scoop back and attach a simple bow to the dress! The cute bow on the back will be such a fun surprise for your little angel. It will also make the dress more detailed and more likely to be your girls' favorite one.
One of the many great features of this dress is that it's perfect for warm weather, but wearing this dress with a long shirt underneath and leggings will make it a perfect tunic for when it gets chilly. With the perfect combination, it's seasoned adjustable and therefore very handy in a girl's closet.
The designer added a sewn-in elastic waistband that helps give this simple dress more shape.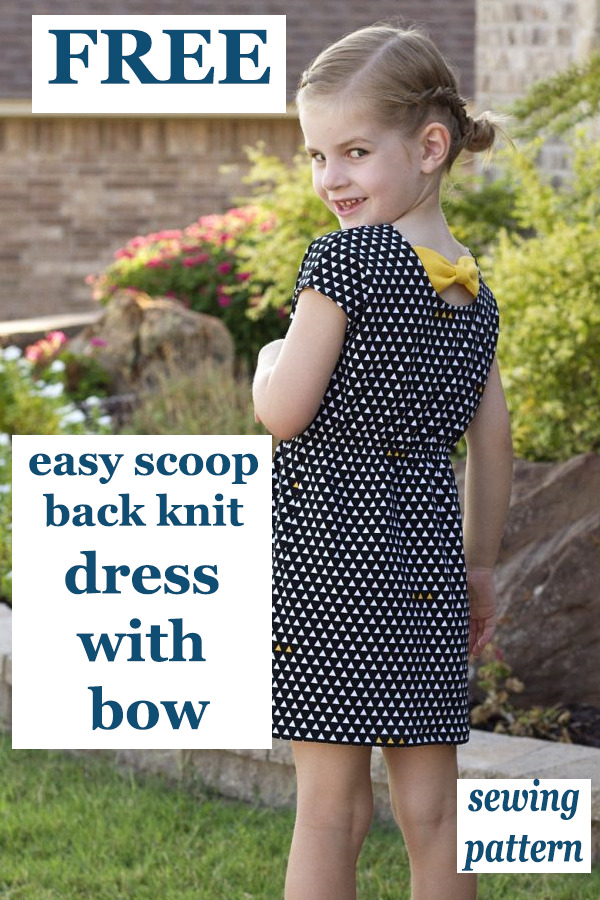 SUPPLIES:
Optional contrasting knit fabric for the bow
A shirt in the size of your subject
The creator of this pattern advises us on how to choose the perfect shirt that will result in the perfect dress. Preferably we should choose a shirt that's not too snug but not super baggy either. We all thank her for her generosity for sharing this tutorial for FREE.