Debonair Softie Bear pattern
|
All articles may include affiliate links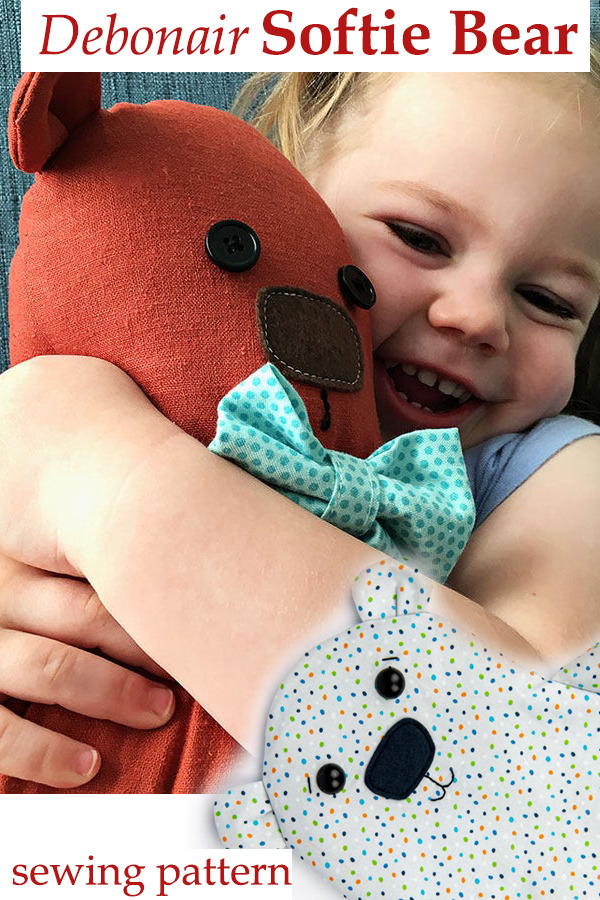 Do you wish to create a soft and cuddly toy for your little one to play with and remember for their whole life? We know for certain that our first plush toys are normally the ones that we are most fond of. So why not make one for your kid? Our suggestion is to use this Debonair Softie Bear sewing pattern to help you bring your Teddy Bear to life! Your kid will cherish it and be besties for a long time. It's worth the effort and the end result is priceless according to all the smiles that you will get in return. So get to work!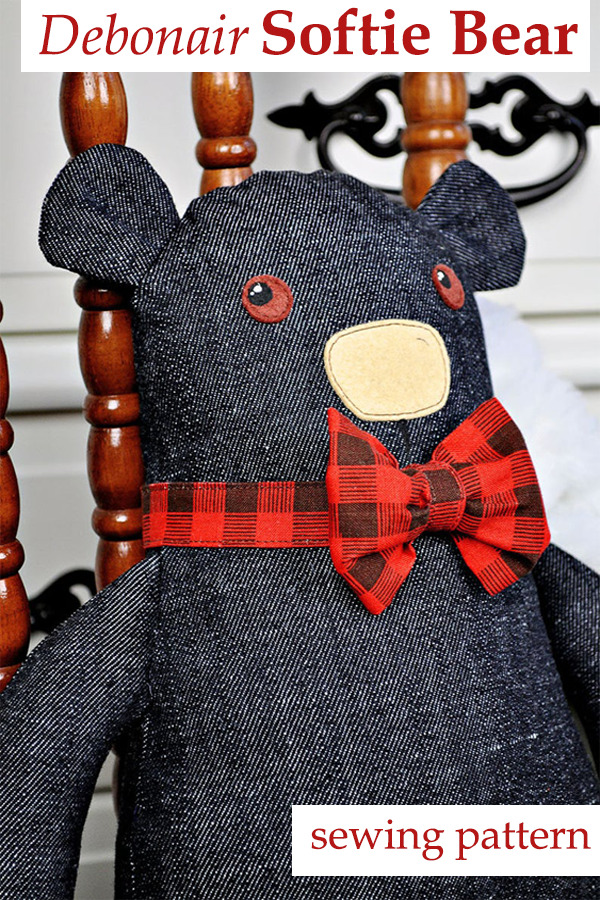 You can make this Softie Bear in any fabric and color that you wish. You can even make it entirely out of your scrap fabric and have a super colorful or even rainbow Debonair Bear. Or, you can use your kids' favorite color and make it entirely in baby blue or soft pink. It's your choice, you have lots to choose from.
The designer Stubbornly Crafty has rated her project as great for a confident beginner. You will need knowledge of some very basic sewing skills.
Final measurements for the finished Debonair Bear are approximately 15″ tall by 9.5″ wide at the hips.
Another great thing is that you can use buttons for the eyes and nose, or you can make them entirely out of fabric and stitch them on. If you make them out of fabric you'll get a super safe Softie Bear that is suitable even for newborns. You can give it to your baby and you won't have to worry about anything becoming detached at the wrong time.
If you like what you see you can click on the button below. You will get a PDF e-pattern that includes:
A material and supply list,
24-page step by step photo tutorial,
Full size digitized pattern pieces,
Bowtie and Headband tutorial included.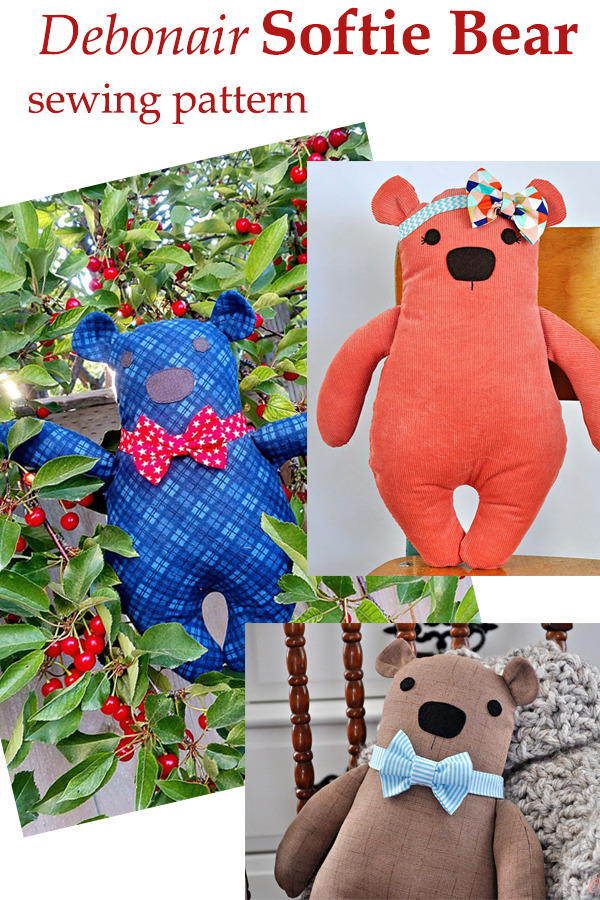 The designer consistently gets fabulous feedback,5 out of 5 stars, from her customers. Here are just a few examples:
You can join these super happy customers by clicking on the link below.
---
---
More sewing patterns for toys on Pinterest ->
It's so much fun to sew toys and they make the perfect handmade gifts. We've saved lots of our favorite
toy sewing patterns
here to our Pinterest board. You can follow the board below, and don't forget to save some of the ideas to your own boards for later. Happy sewing.