Crayon Holder sewing pattern
|
All articles may include affiliate links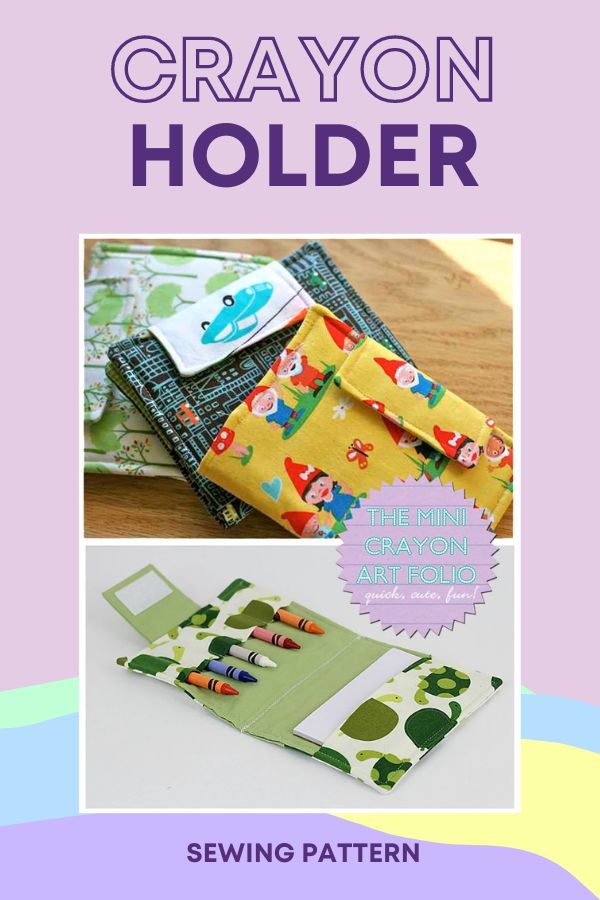 This is the Crayon Holder pdf sewing pattern from the designer Gingercake Sewing Patterns & Design.
This Crayon Holder is a fabulous way for your little one to keep their crayons organized before they are ready to create their latest masterpiece.
Your little one can take their organized supplies to all kinds of places – on road trips, to the restaurant, the doctors office and sibling sporting events. Or, just keep everything at home all organized and tidy until it is coloring time!
This large Crayon Holder is able to store 12 crayons and a 5″ by 8″ pad of white paper. There's also a third pocket for stickers, scissors, or other artsy accessories!
This Crayon Holder is 8¾" wide by 6½" tall when closed. It features a velcro closure for easy opening and closing and grosgrain ribbon (or fabric) handles for carrying around and looking cute.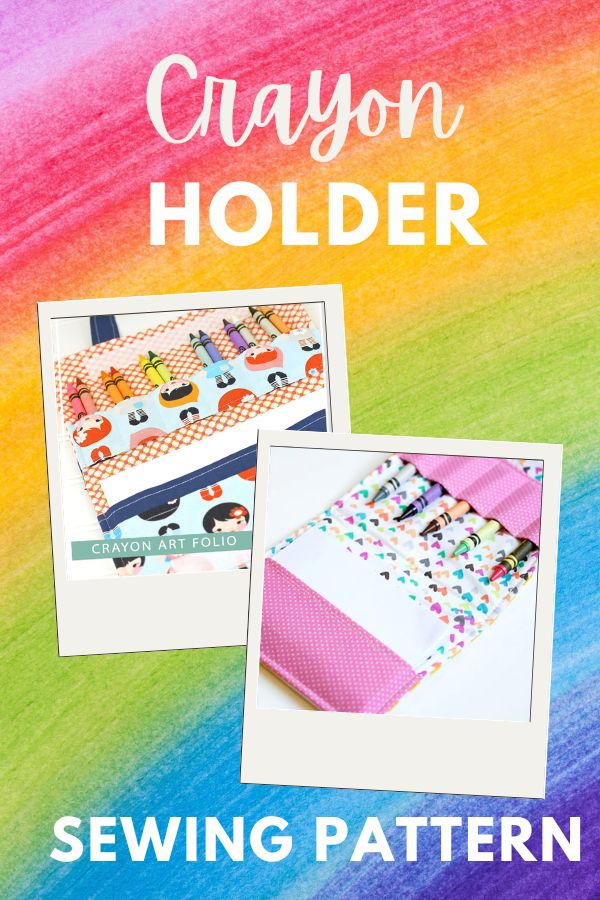 BONUS time! The designer has also included freebie instructions to make a mini version that holds 5 crayons and a 4" by 5" pad of white paper. This mini version is half the size of the regular Crayon Holder and is the perfect size to carry in your purse or backpack! It's also quick and easy to make.
If you would like to download the pdf pattern you can click on the blue button below. The pdf pattern consists of 16 pages.