Charlie sweatshirt FREE sewing pattern (6-12 months)
|
All articles may include affiliate links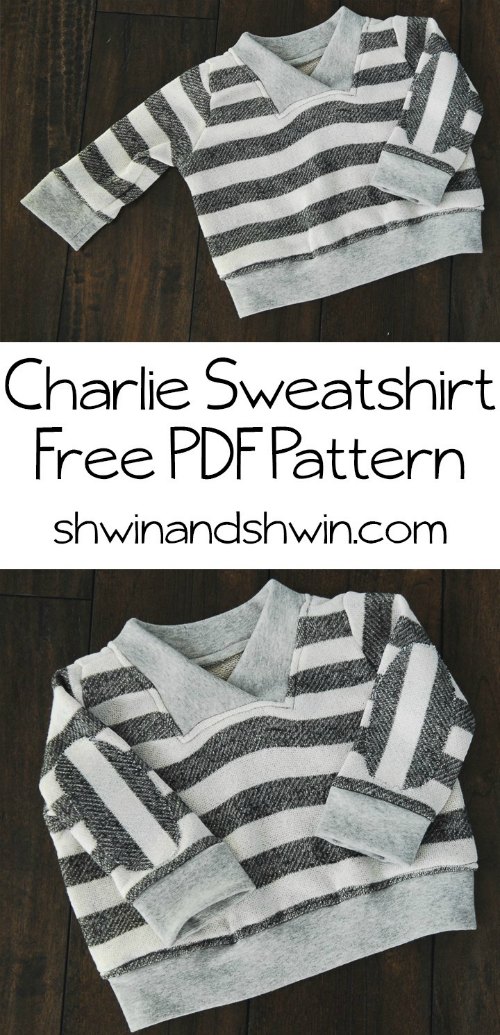 It's a FREE sewing pattern day today and this time it's a sweatshirt for babies. It is cold where you are right now? Brrr, you can't beat a nice cozy sweatshirt for feeling all snug and warm, so treat your little one to a snuggly sweatshirt of their own too. This pattern works the same for boys and girls.
The neckline comes up nice and high at the back to protect from cool breezes.
Because of its small size, you don't need a lot of fabric, or large pieces, so if you have an older sweatshirt for adults that you no longer wear, you may be able to recycle it into a cute baby sweatshirt and save some money and the environment in the process.
This sewers project is both quick and easy to make. Just check out the simple directions. You'll have this sewn up in a flash. The pattern is for babies roughly 6-12 months, although for the 12 months, just check to make sure the length and the arms are enough, depending on how tall the child might be. Some of them can shoot up at that age!
FABRIC SUGGESTION & DESCRIPTION: Sweater knit, unbrushed fleecy or brushed fleecy – check here for our favorite sweatshirt fleece fabrics