Card Table Playhouse Sewing Pattern
|
All articles may include affiliate links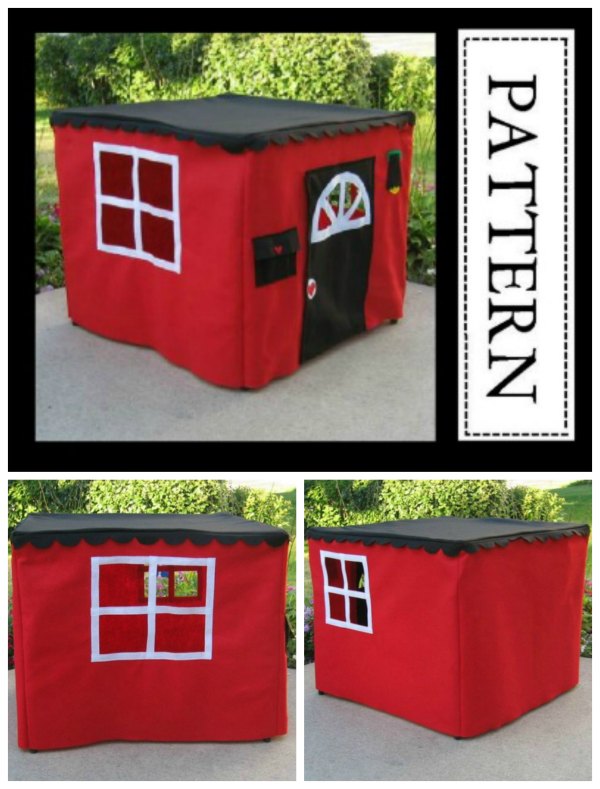 Well doesn't this project look like fun?
You can download the digital pattern by clicking on the link below.
This Card Table Playhouse Pattern is both a very easy and fast project that will take an intermediate seamstress only a few hours, just an afternoon, to make. It is, however, still suitable for a beginner sewer who will take just a little longer to make a wonderful looking playhouse.
This simple little playhouse will delight any child, and you will have lots of fun making it as an awesome mother/child project. This little playhouse will be loved and remembered forever.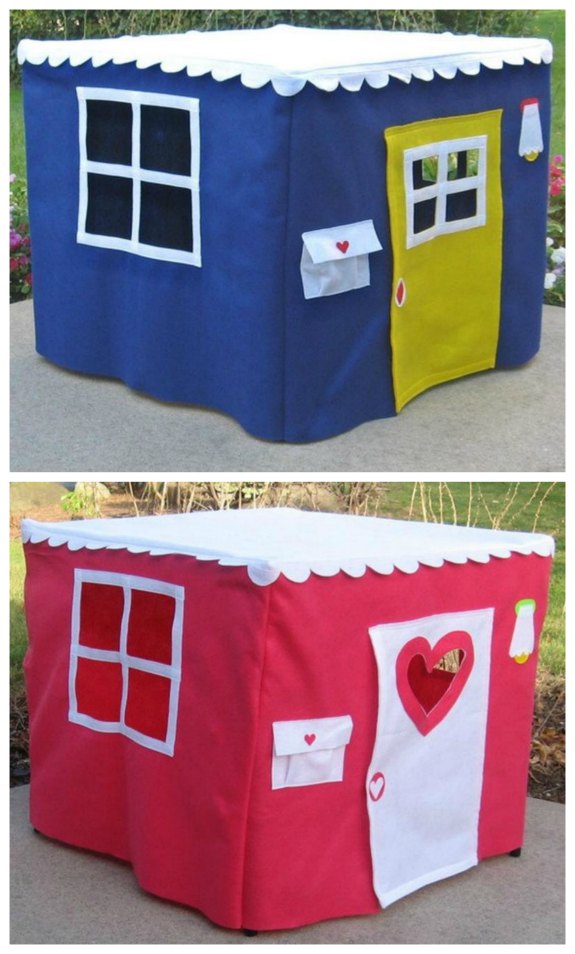 The finished Card Table Playhouse will be 34″ square by 28″ tall. It is also easy to adjust the size if you want to make your card table bigger or smaller.
The designer has advised that this pattern is written for felt only. Please be aware that cotton playhouses wrinkle and rip too easily.
Also, the designer has asked that you read the description of her patterns carefully so you know exactly what is contained in the pattern before you make your purchase. If you are looking for a more extensive pattern, with instructions and applique templates for the tree, flowers, etc., then please look at the Deluxe Card Table Playhouse Pattern or Standard Card Table Playhouse Pattern in that section of her shop. You will find a link for the more extensive patterns below the link here for the basic pattern.
---
---
Check out the PIRATE playhouse pattern – it's adorable!
---
---