Baby shirred peasant dress or tunic pattern (3 months – 2 years)
|
All articles may include affiliate links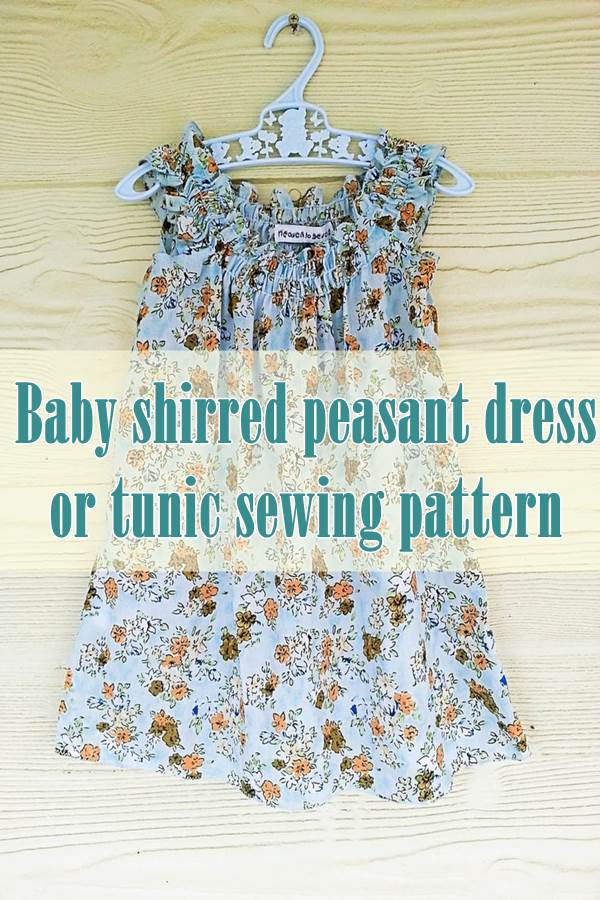 One of the reasons why the peasant dress pattern is so perfect is that there are always many different ways to change the look of a simple peasant dress. Peasant Dresses are one of the easiest dresses to make. This Baby shirred peasant dress or tunic sewing pattern will allow you to make peasant dresses and tops, flutter sleeve dresses or tops, shirred style option, as well as easy to wear nighties, just lengthen the pattern.
A peasant dress is a very simple pattern, so even if you don't have a lot of previous sewing experience you will only need a few basic sewing skills. This pattern is specially designed for stretch fabrics, but you can also use woven materials, and it is also just right for up-cycling T-shirts.
The designer adds this note regarding what fabrics to use:
You can use woven fabric too, but that is trickier to sew, so if you are a beginner, stick to stretch fabric and making this dress or top will be a breeze.
There are many variations for this cute peasant dress, from different lengths to all the various fabric choices you may make, sleeve options, and, of course, you could customise the bottom with your own additional choices (ruffles, tiers, contrasting fabric bands or scallops) to make this dress or tunic even more special.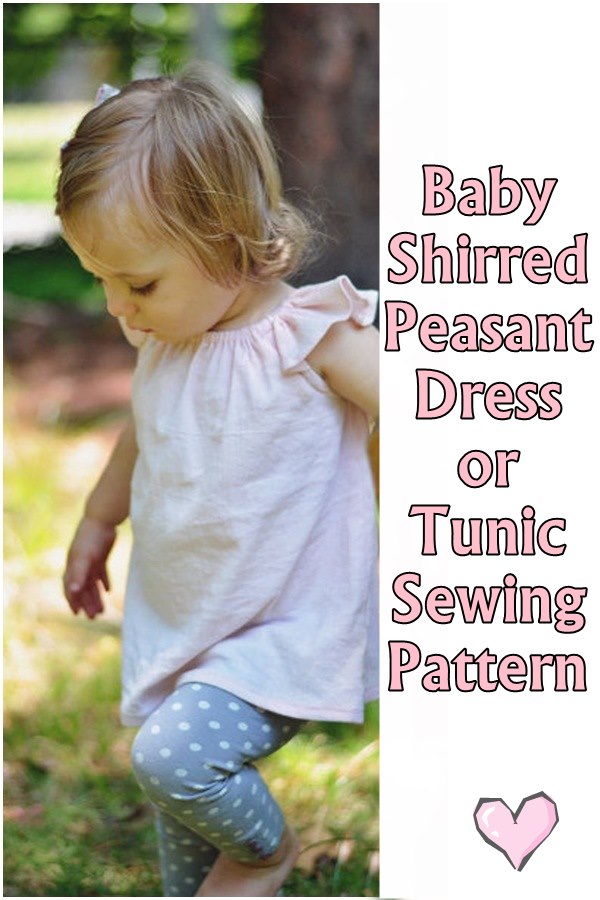 This pattern is easy to sew and includes photos, multi-sized pattern sheet, cutting layout and step-by-step instructions.
The baby shirred peasant dress or tunic sewing pattern is designed to be a generous size and comes in five sizes to fit babies:
3 – 6 months,
6 – 9 months,
9 – 12 months,
12 – 18 months,
18 – 24 months.
Because a peasant dress is loose, it will begin as a dress, but as your baby girl grows, she will most likely continue to wear it as a tunic or a top. At this point, you could lengthen it with a pretty ruffle added onto the hem.
A great thing is that you don`t have to buy special fabric for this pattern if you don't want to, or if you are on a budget. You can use and recycle old adult t-shirts or any other stretch jersey material you have. You can also use the rest of the material from previous projects because you don't need a lot of fabric for babies. This style of dress is very accommodating, if you make a mistake, simply cut the stitches and re-sew them.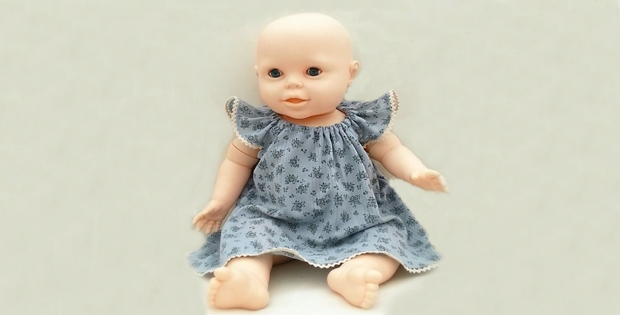 You will need the following to make one of these dresses:
0.5 m or 1/2 yard of 145 cm or 57″ wide jersey ( or woven if you like)
Fabric or some adult size T-shirt/s.
1.5 m or 59″ lace trim (optional)
6 mm or 1/4″ wide elastic
Shirring elastic for that option
---
---
More things to sew for babies -->
Babies are such a delight to sew for, and handmade items are the perfect baby shower gift. Check out our Pinterest board with all of our favorite baby sewing patterns here. Don't forget to pin and save all of your favorites to your own boards for later.