Baby Shark Finger Puppet free tutorial and pattern
|
All articles may include affiliate links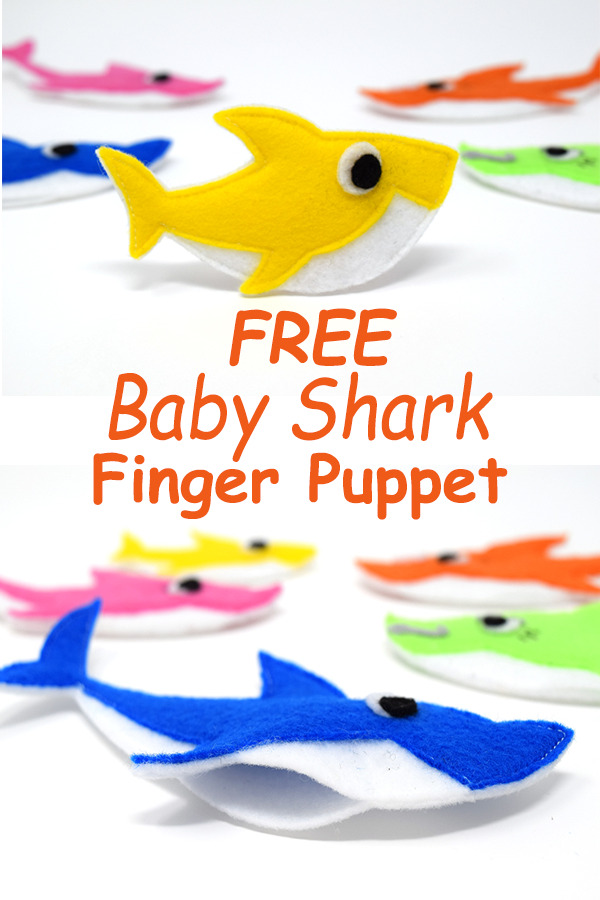 If you have a baby or a toddler that loves the song "Baby shark doo doo doo doo doo doo … " then, this Baby Shark finger puppets will be a great surprise for them! They are perfect to go along with the song!
They are also very easy to make and super quick to sew. You can sew the details with a machine or hand stitch them. You can also hand sew the whole finger puppet or even just use glue and some puff paint for the features.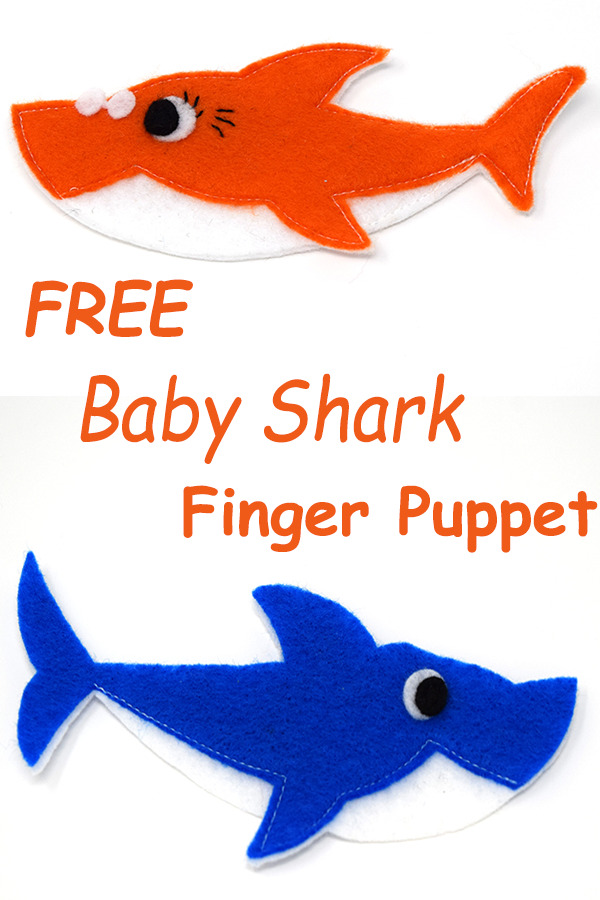 To sew your own Baby Shark Finger Puppets, you will need:
The Pattern,
Felt,
Freezer paper (optional),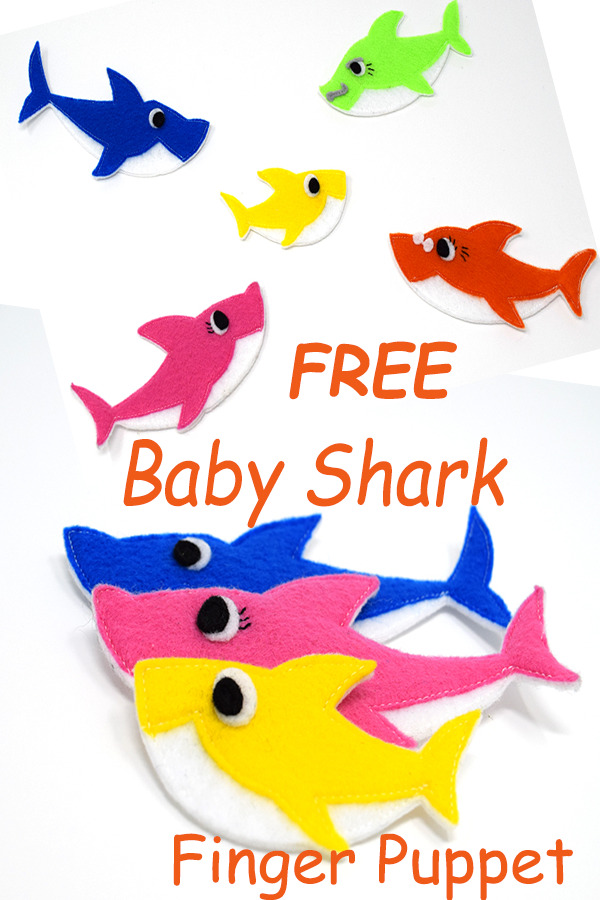 To assemble the Baby Shark Finger Puppets you just need to follow these simple 4 steps:
Cut all of the pieces from felt using your favorite pattern transfer method.
Sew the top body piece to one of the back white pieces along the belly line.
Add the eyes and facial features (eyelashes for mama and grandma, glasses for grandma, wrinkles for grandma and grandpa, and facial hair for grandpa). The designer also included gills and a little nose feature in the pattern, if you want to get more detailed. The designer kept her simple and left those off.
Align the embellished front piece with the remaining back white piece and sew all the way around, leaving a gap open at the bottom big enough for a finger.
So why not download the free pattern and tutorial from Felt With Love Designs, by clicking on the button below, and start making some of these wonderful little Baby Shark Finger Puppets.