Stretch lace leggings free tutorial
|
All articles may include affiliate links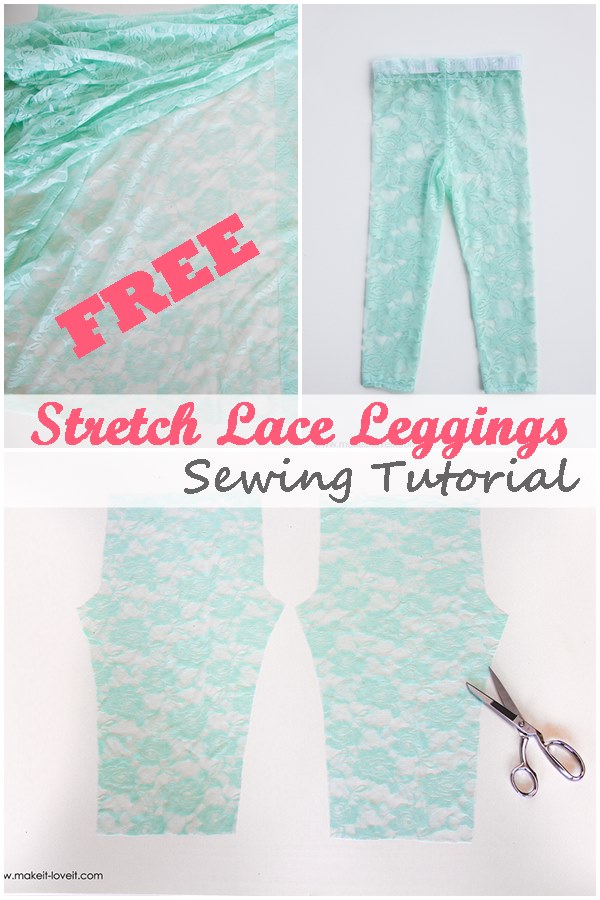 The popularity of leggings is not diminishing at all, and it is quite clear why – they are very comfortable and practical, and can be worn on almost any occasion. A pair of leggings can be your daughter`s best friend or biggest annoyance. That is why it is important that they fit seamlessly and stretch with your growing little girl. Between running around with friends, playing sports and lounging at home on lazy days, she needs a pair (or more specific: pairs) of leggings that are long-lasting enough for the toughest of activities and comfortable enough for the most leisurely ones.
To make sure your girl gets leggings perfect for everyday wear and moveability we bring you this great FREE stretch lace leggings tutorial from Make It Love It.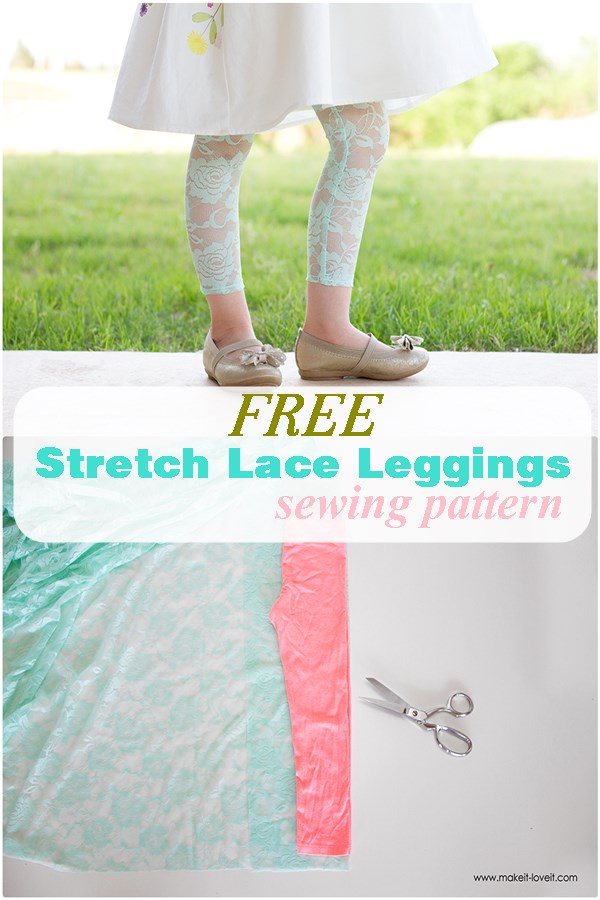 It is always the best option to combine these leggings with short skirts and dresses, or longer tunics. Of course, another great piece of wardrobe that you can combine with leggings, especially during the fresher days, is a long wrap-around cardigan with a belt. You can easily incorporate this popular sweater model into everyday styling, and it will help keep your little girl comfortable enough, but also make the overall combination look very decent. Add a pair of cute flats or her favorite sneakers to this combination and your little girl is all set.
This FREE Leggings tutorial and sewing pattern is very easy to follow. Instructions are clearly explained both in words and images, so you don`t have to be a professional sewer. You only need to know some basics in sewing. This FREE tutorial also includes instructions for sewing super simple leggings, sewn from only two pieces of fabric. It can`t be simpler than this.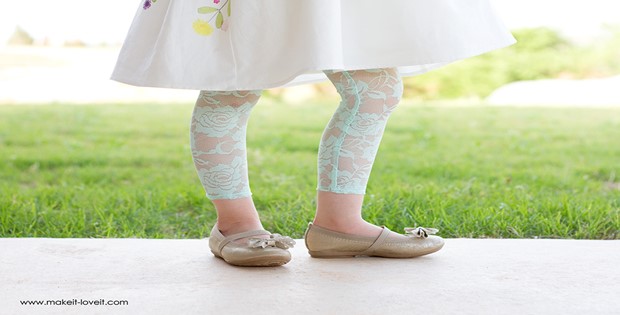 The designer recommends that you find a fabric that is stretchy in all four directions to make the leggings more comfortable for wearing. Keep in mind that your child`s skin is very sensitive so if your girl is allergic to synthetic fabrics, try to avoid polyester and similar materials. Instead use cotton, with a higher percentage of elastic fibers.
What you need to make some stretch lace leggings:
Stretchy lace fabric,
1-inch elastic,