Ruffly Rhumba skirt FREE tutorial and video
|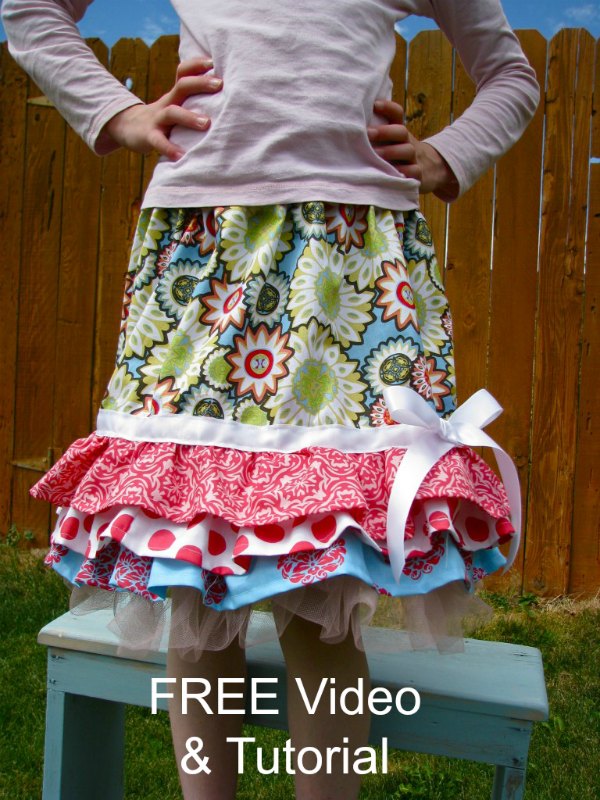 Here are a FREE tutorial and video for you to sew a Ruffly Rhumba Skirt. A skirt every little girl would love to have.
This skirt gives you a great way of using up some of your fabric stash.
You can watch the video and also click below to download the FREE tutorial.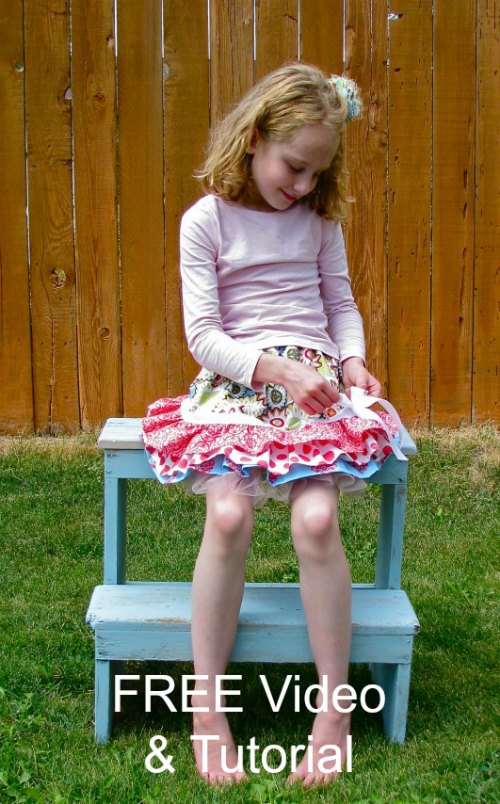 What you will need to make this Ruffly Rhumba Skirt
½ yard of base fabric, about 42-44″across
¼ yard each of three cotton fabrics for each of the three ruffles
Two ¾ yard tulle netting- 4″ in height
One ⅓ yard of ribbon. Add extra if you want a bow
½ yard of 1″wide non-roll elastic
Matching thread