Toy Car Playmat FREE sewing pattern
|
All articles may include affiliate links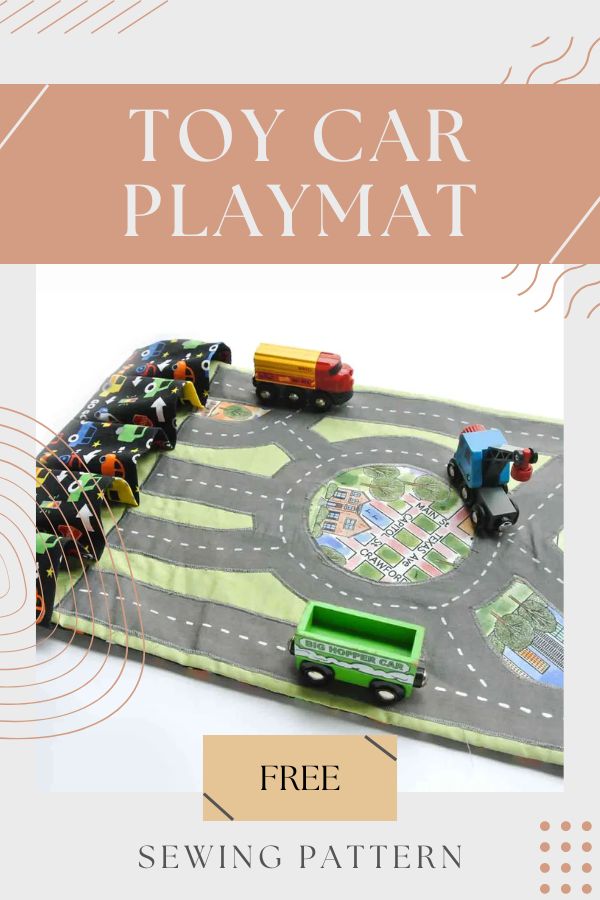 This is the Toy Car Playmat FREE pdf sewing pattern from the designer Mindy Makes.
If you have a little one that loves cars, trucks, trains, etc then they'll love this Toy Car Playmat!!
It's perfect for storing cars, trucks, and trains in this carrier that rolls out to a fantastic playmat.
You kid can take this carrying case to alsorts of places and then roll out this awesome platmat and impress everyone. This toy carrier really will provide endless fun and creativity.
Until your little one gets one of these I'm sure you'll have toy cars etc everywhere. So why not make one of these Toy Car Playmats and have everything tidy and organized?
This Toy Car Playmat has five pockets to store five little vehicles, and there's also a handle to make it easy to carry. When you are ready to go, simply pack your five5 little vehicles, roll up the bag and you are all set.
The carrier is closed via two 1" elastic bands. This allows more flexibility as the toy cars may be different in height. This carrying case is also perfect for matchbox cars or hot wheels.
This is an easy sewing project with lots of photos in the tutorial to help you along the way. Appliquéing the road to the play mat will be the bit of this project that will take the most time. However, the designer says you can always cut and sew an oval shaped race track to simplify the whole process.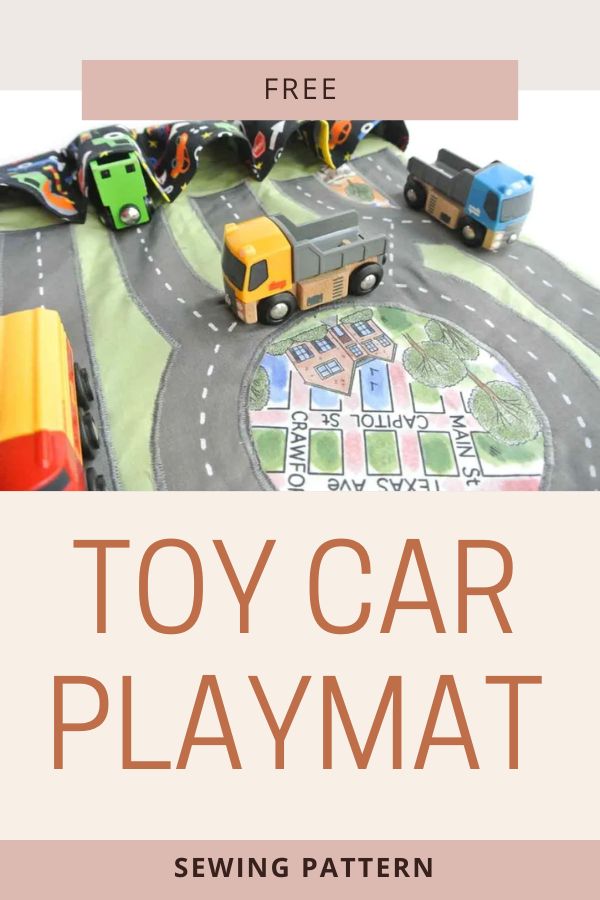 What's needed to make a Toy Car Playmat:-
The pattern which is available in the designers free resource library. You will get the the password by subscribing, and the designer promises she'll send you no spam! You will just get occasional updates of new projects that she is working on,
Vehicle print cotton fabric – 2/3 of a yard (24″ or 61 cm). Fat Quarters are great too,
Cotton fabric for the play mat) – 2/3 of a yard (24″ or 61 cm). Can also use fat quarters,
Gray cotton fabric for the play mat road – 2/3 of a yard (24″ or 61 cm). Can also use fat quarters,
Fusible fleece – 2/3 of a yard (24″ or 61 cm),
Fusible interfacing – 1/8 of a yard,
Applique stabilizer – Very important to help stabilize sewing when you appliqué the road fabric onto the play mat,

1″ wide black elastic

– you will need two pieces that are 11″ (28 cm) long,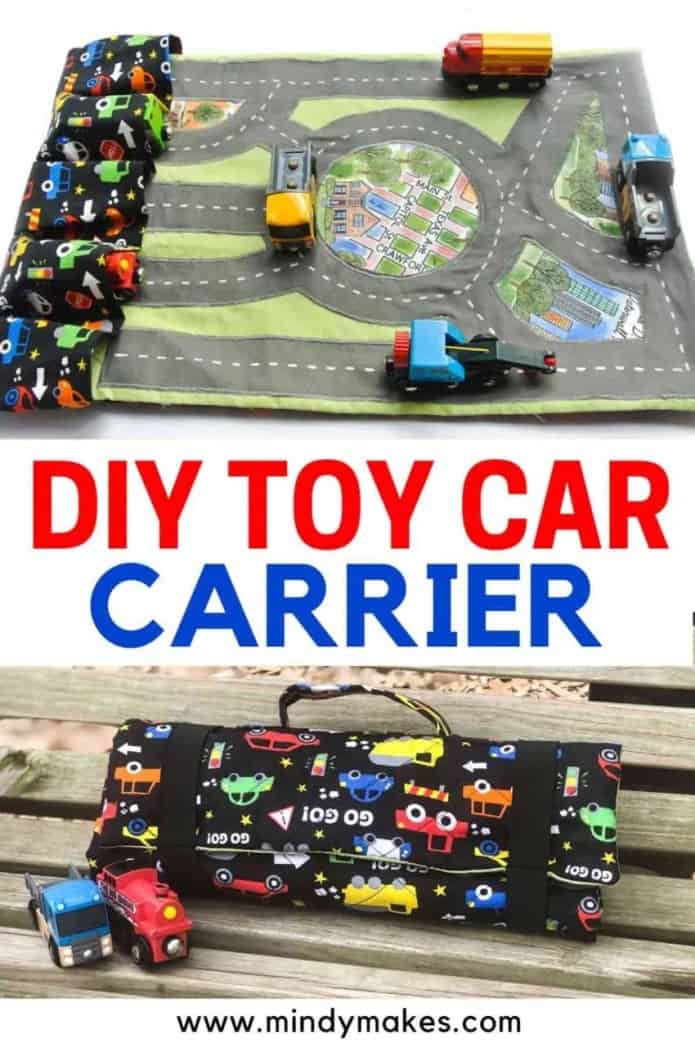 If you would like to download the FREE pattern you can click on the purple button below.
Click here for the FREE sewing pattern.
Downloading this free pattern? Great! You would make our day if you 'bought us a coffee' to help with the site running costs. Thank you.