Tiny Tanksie sewing pattern (Preemie-4T)
|
All articles may include affiliate links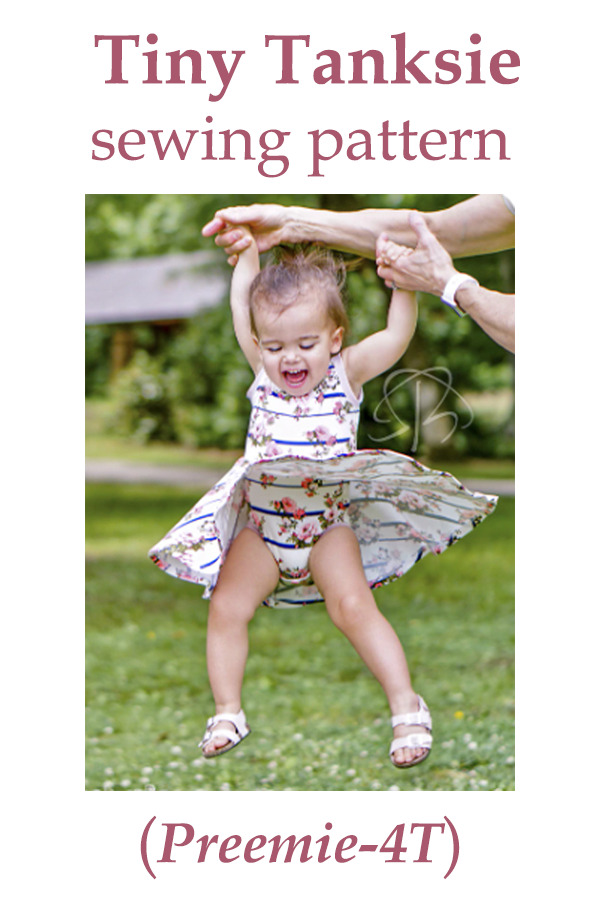 We are one step into the summer and it's time to prepare some new clothes for our little ones and don't forget the suncream. You can easily get ready for the summer days of fun with this Tiny Tanksie pattern! The Tiny Tanksie sewing pattern is a slim-fit tank with all of the options needed for baby's summer wardrobe. You will be prepared, and your little one will have a great summer!
The awesome designer of this pattern, peek-a-boo Pattern Shop, provides you with lots of options when sewing her Tiny Tanksie:-
Bodysuit,
Tank Top,
Bodysuit Peplum Top and Bodysuit Dress,
Peplum Top and Dress,
Optional Pocket,
Optional Flutter Sleeves.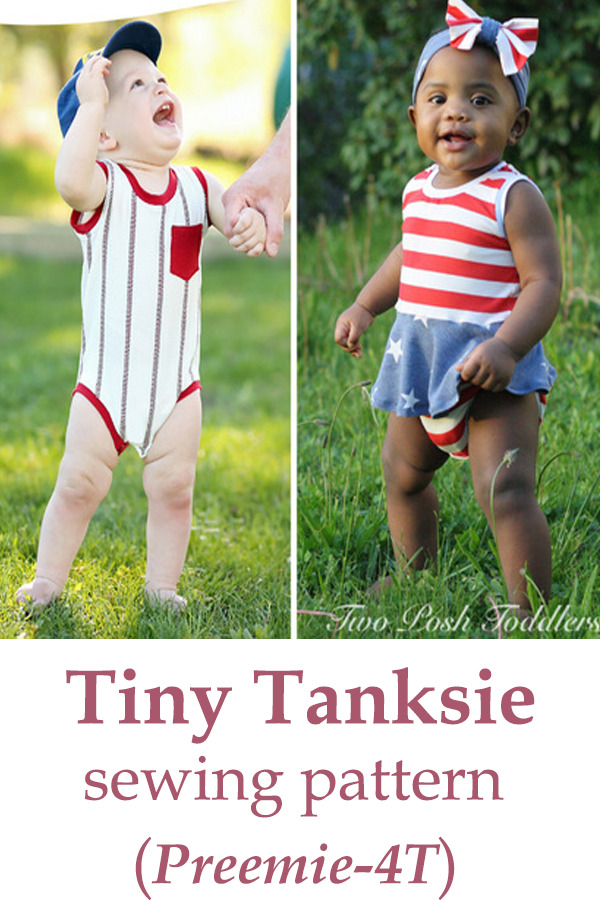 This sewing pattern is suitable for a beginner. The designer recommends that you use knit fabrics. and the sewing pattern comes with a full tutorial and color photos in an easy to print PDF.
The pattern comes in nine sizes, as follows:-
Preemie,
Newborn,
3 months,
6 months,
12 months,
18 months,
2T,
3T,
4T.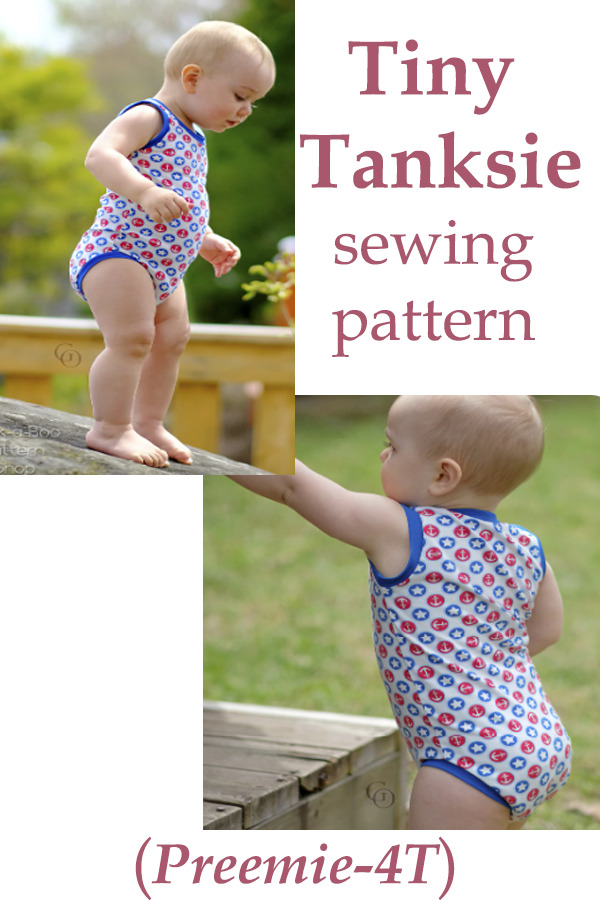 The designer always gets fantastic feedback from her very happy customers. Here are a couple for you to see:-
Meg C. from the United States says – Great little pattern. It was pretty easy to see up once I could wrap my brain around which pieces I needed. My daughter loves her new dress, and I love that she can jump and flip and play and there is a layer of modesty snapped over her bum! I'm not very conservative but I don't think anyone needs to be showing off their underwear/diaper!!! Thanks for a great pattern, it's going to be a go-to for sure!!!

Nicole B. from Australia says – Adorable range of options! What an easy and quick pattern to use! I love the range of options with the bodysuit, shirt, bodysuit dress or dress/peplum on its own! Suitable for little girls and boys at a range of sizes, perfect! Love the flutter sleeve! Looking forward to making many more of these!! The sizing is on the small side, but that is specified in the pattern, just make sure to go by measurements rather than a numbered size 🙂
So why not get your pattern by clicking on the button below and enjoy sewing it today!